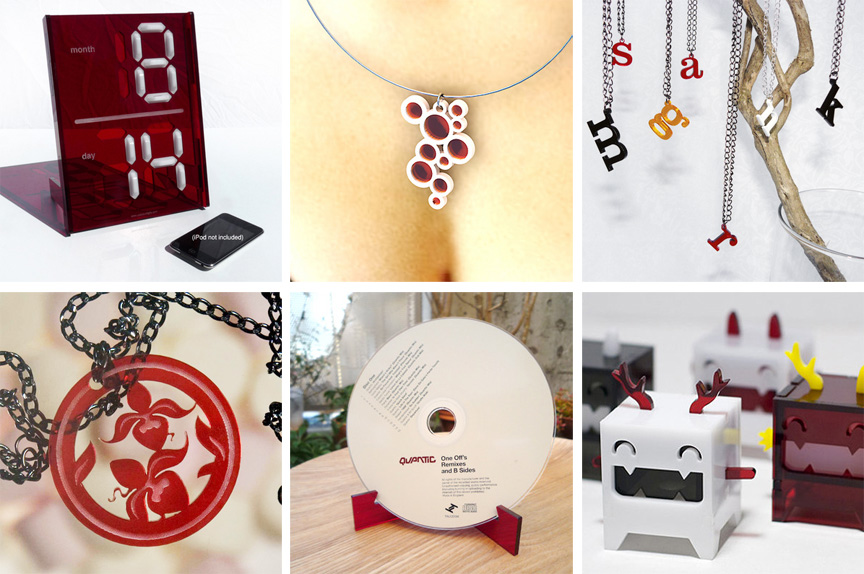 Material Monday: paint the town red TINT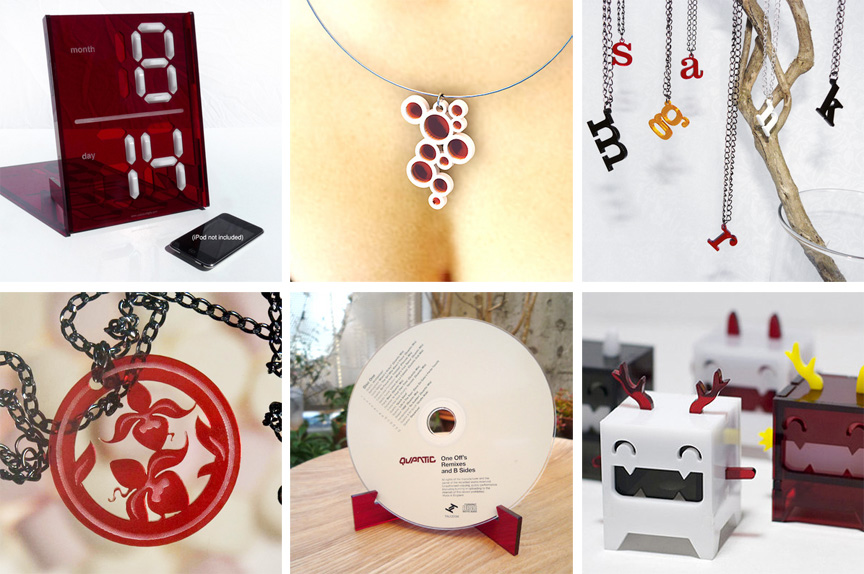 Now for a material that is available across the current Ponoko materials catalog — red tint acrylic. A lot of people gravitate towards the brightest, shiniest colors when it comes to acrylic. But personally, I prefer sophistication over fun. (I'm no fun.) So if you're looking for a way to make your plastic design a bit less tweenie, but don't want to be a total chromophobe, try out the red tint.
This particular color is a deeper garnet red than the cherry red acrylic also offered. Sue Tyler, designer behind the Super Very jewelry label, calls it a "ruby red" in a blog post she wrote devoted to the red tint acrylic:
"One of the new materials I've been playing around with at Ponoko is their red tinited acrylic. It's a subtle warm red that isn't too shouty, I'm not big on shouty colours for my jewellery, or for the jewellery I currently make." (Sue debuted her latest ruby red designs at Craft 2.0 in Wellington, NZ)
Red tint acrylic is available from the US and NZ Ponoko hubs, Vectorealism in Italy, Formulor in Germany, and under the name Red TRANSPARENT at RazorLAB in the UK.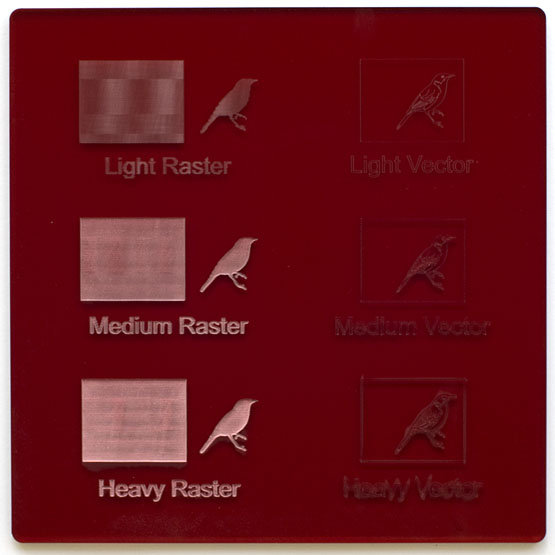 Featured at top, designs in red tint:
Digits Calendar from Digits; Transdot Pendant by Colin Francis; Alphabet Soup Necklaces from Taprobane; Orchid Pendant from Marmalade Park; card stands from igDesign Lab; Vambits from Drownspire.