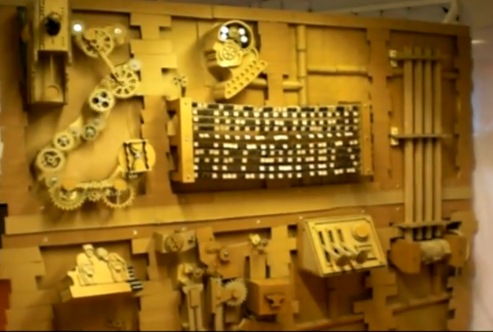 Cardboard Mechanics installation shows what can be done with simple cardboard (and electronics).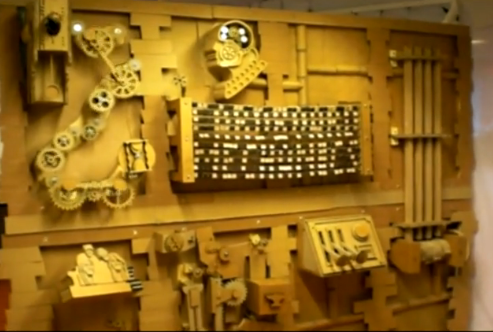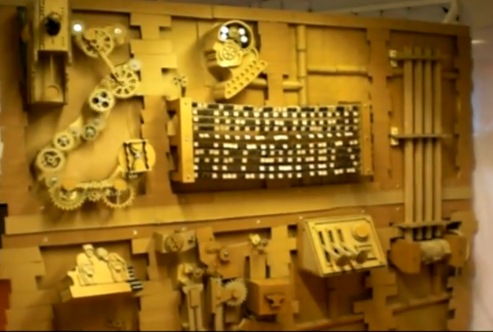 Four students from the Utrecht School of Art and Technology, Saskia Freeke, Fin Kingma, Davy Jacobs, and Sonja van Vuure put together this installation of Cardboard Mechanics (click for video).  They used cardboard, electronics, some basic hardware, laser cutting, and a knowledge of basic mechanics. They also posted several videos of prototypes that are interesting.
Cardboard is most often thought of as what cardboard boxes are made of, but cardboard can be used for so much more. It's a remarkably well-engineered material with an excellent strength to weight ratio. It's also inexpensive and recyclable. As you can see from this project, it can be used to make some amazing things.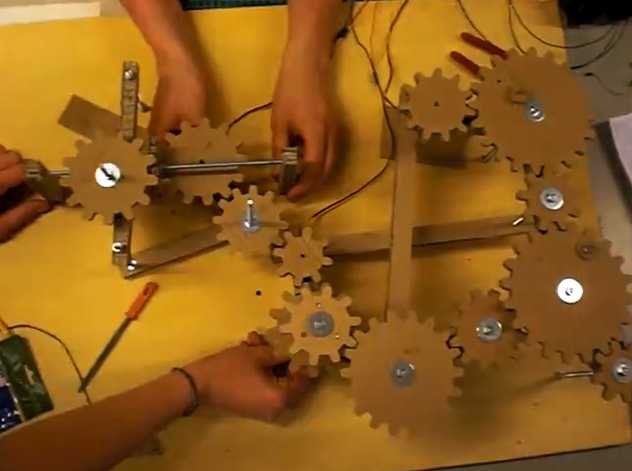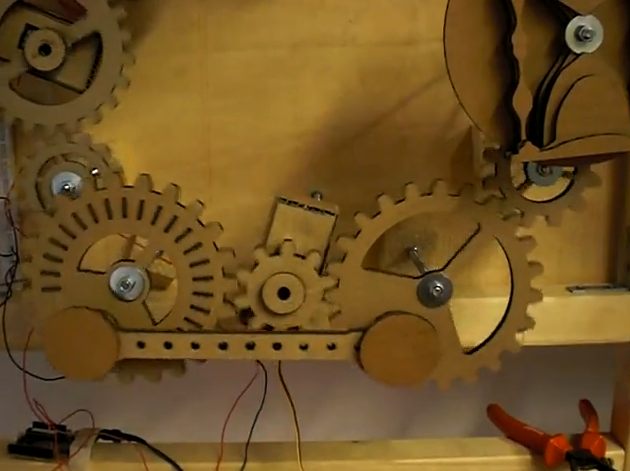 Do you appreciate cardboard a little more now? If you want to bask in the awesomeness of this humble material a little longer, feast your eyes on a hotel, lamp, children's furniture, playhouse, folding chair, pop-up office, mounted animal heads, and one huge squid all made from cardboard.
Don't forget that Ponoko offers cardboard as a standard material to have laser cut.