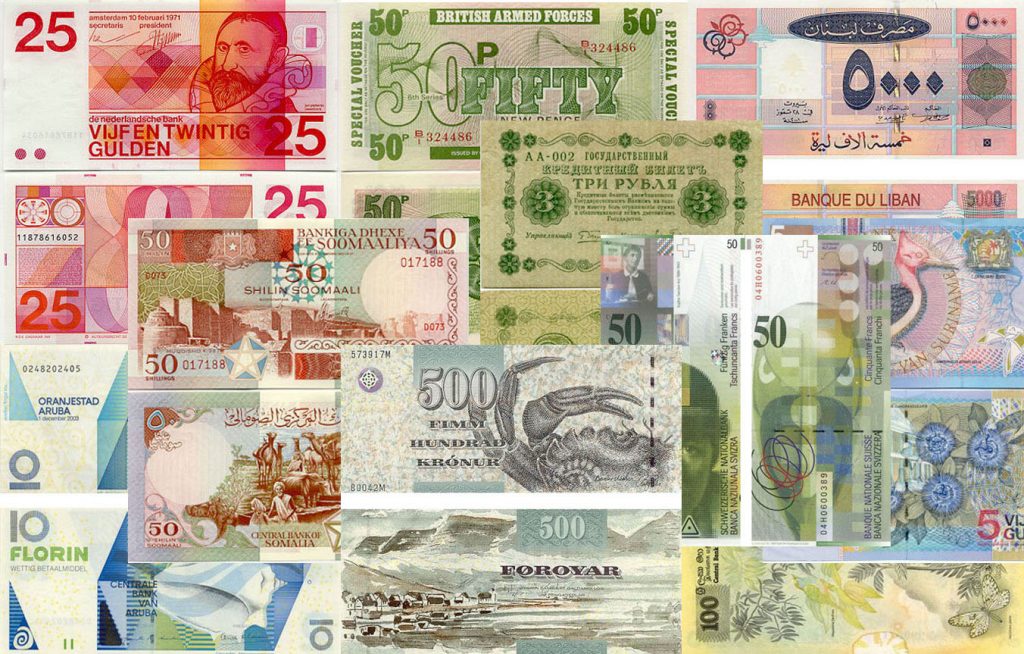 Money designs from around the world.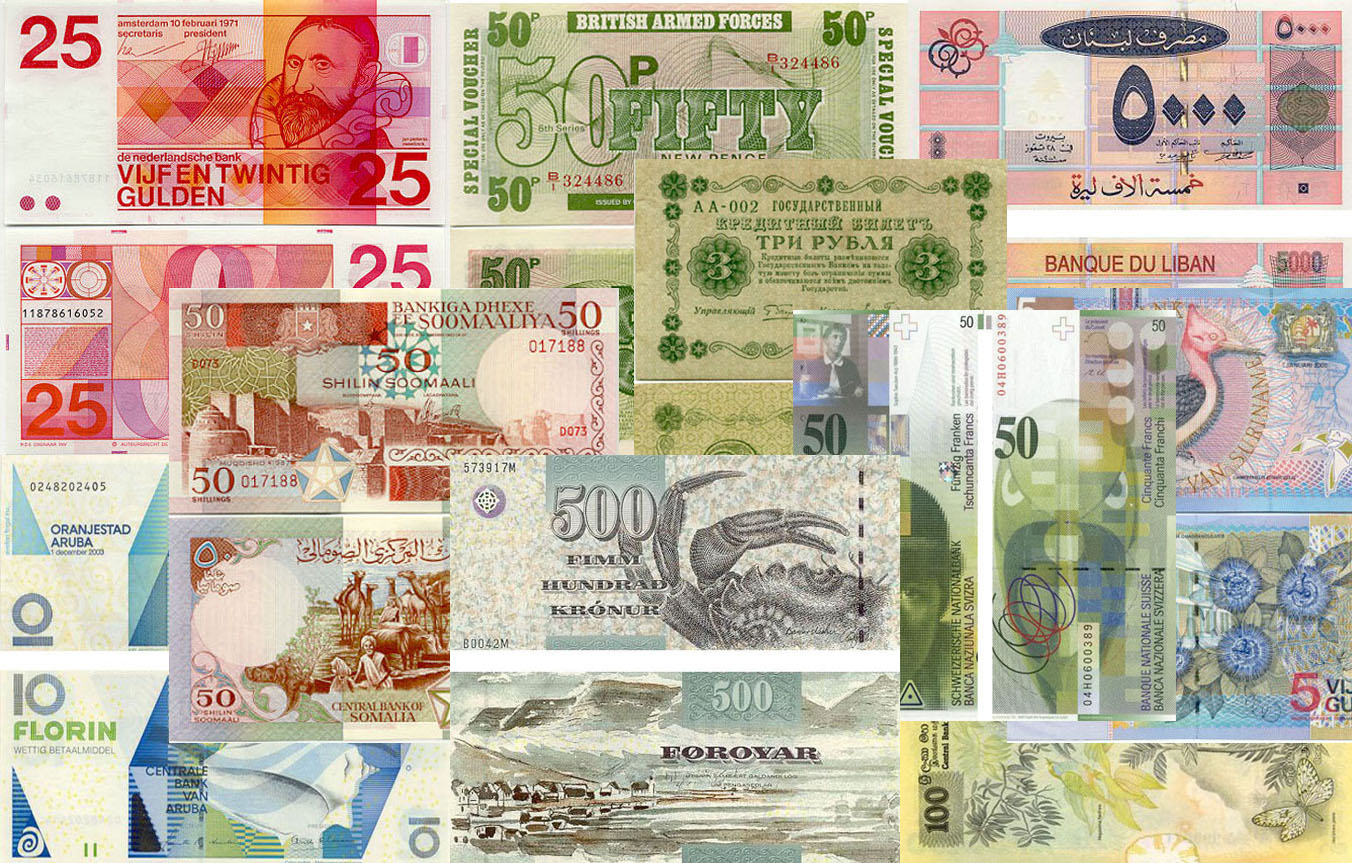 Maybe a year ago, Smashing Magazine had a contest to contribute an article. In retro Smashing fashion, I submitted a top ten list. Well, I didn't win. But a lot of time went in to looking at every nation's paper currency design. Rather than waste my awesome top ten, I thought I would share it here on the blog. I promise I won't make it a habit. Money from around the world, after the jump.
If you came by to read about laser-cutting, check out this post on laser-cut dollar bill art.
A distinct aesthetic to the design of modern, paper currency has evolved due to security efforts to make currency note designs difficult to replicate. Paper money is one of the most universal and ubiquitous forms of vernacular graphic design. Here's a top ten list of nations with unique and interesting paper note designs.
Aruba
Florins from 1990(5) and 2003(10)(25).
Faeroe Islands
Kronurs from 2002(100), 2003(200) and 2004(500).
Great Britain: vouchers for the British Armed Forces
Pence from 1972.
Lebanon
Livres from 1998(10k), 1999(50k) and 2001(20k)(50k).
Netherlands
Guilder from 1943(25), 1944(10), 1971(25), 1982(50), 1992(100) and 1997(10).
Russia
Rubles from 1898(50), 1905(3), 1909(10) and 1913(3).
Somolia
Shilins from 1980(10), 1987(50) and 1990(100).
Sri Lanka
Rupees from 1979(20)(100) and 2004(500)(1k).
Suriname
Gulden from 2000.
Switzerland
Francs from 2000.
Images are from banknotes.com. Some images have been minimally cropped or retouched to remove visual distractions from the design. These images are for design inspiration only. Visit the Central Bank Counterfeit Deterrence Group for information on the reproduction of bank note imagery.