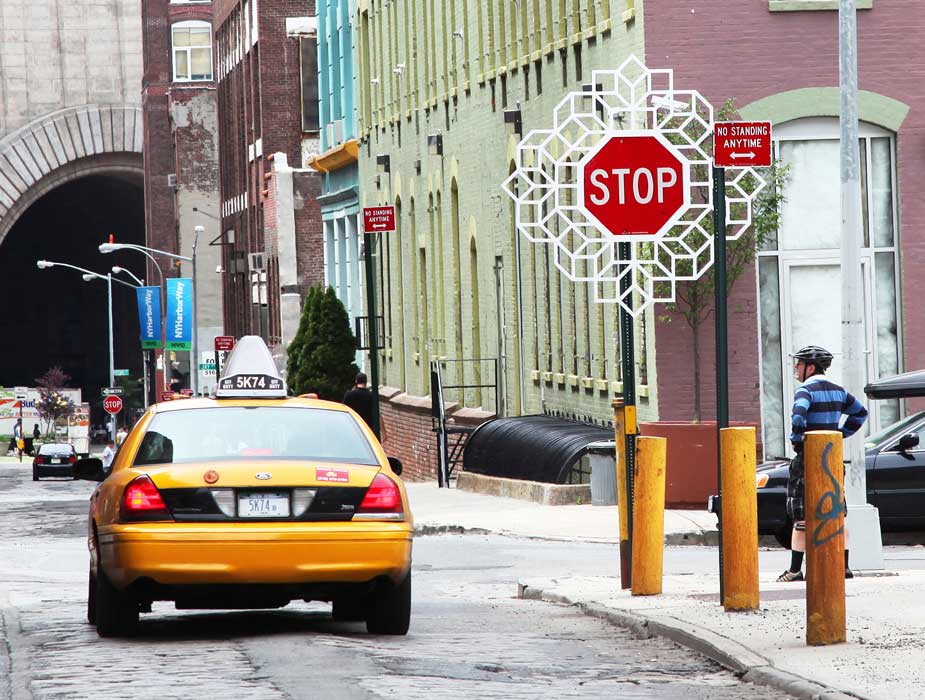 Urban Street Art from Aakash Nihalani.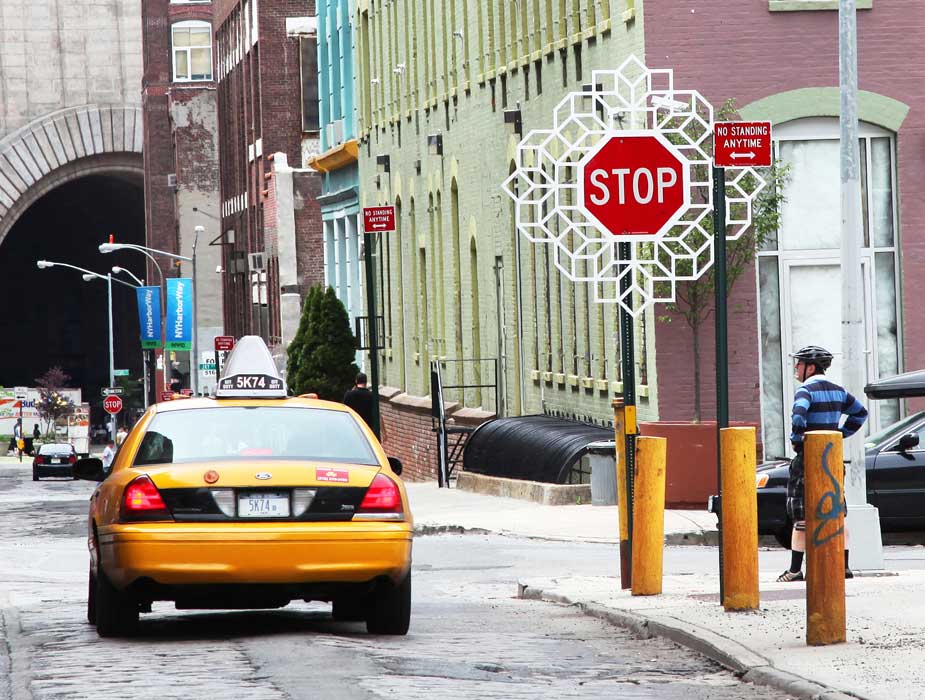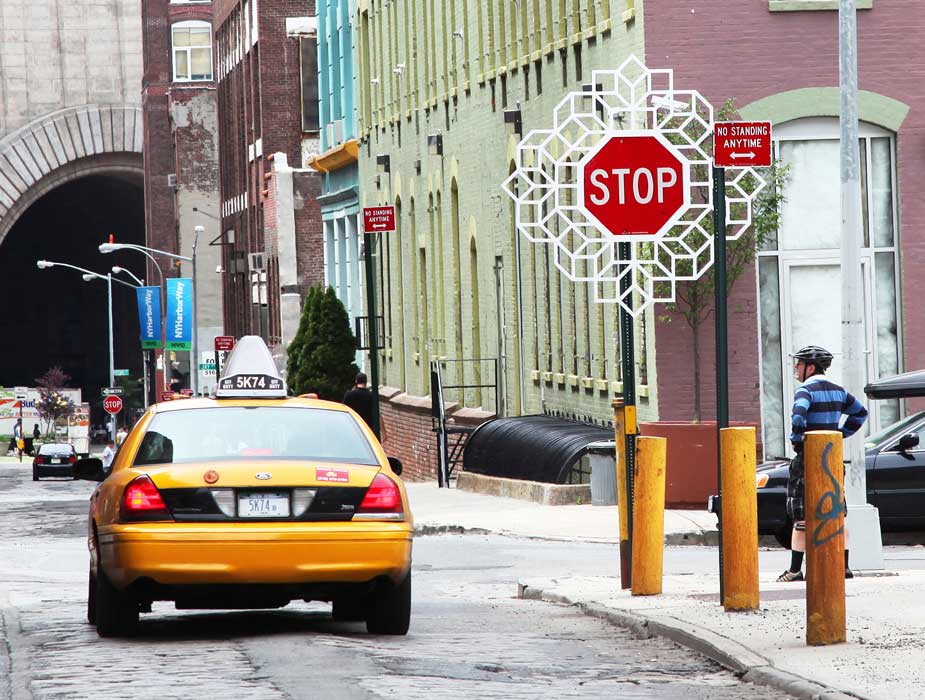 Many artists today are applying they're skills to altering the urban landscape. Sometimes they're trying to make a point, and sometimes they're just redecorating. Artist Aakash Nihalani decorated this stop sign with an intricate geometric flower border with nothing more than cardboard, tape, and a box cutter. Imagine what you could do with a laser cutter.
Click on on the image or here to watch a video of the installation. It shows him making and installing the project, and it features the work of many other street artists. See if you can spot them all. (opens in a new window)
Nihalani's portfolio includes an impressive range of work from painting to installations, but I must admit that I'm the most drawn to his street art.
If you like this, read our previous coverage of John Patterson. His work is a totally different medium and scale, but their work shares a certain unpretentious charm.
Via: Make Via: Dude Craft