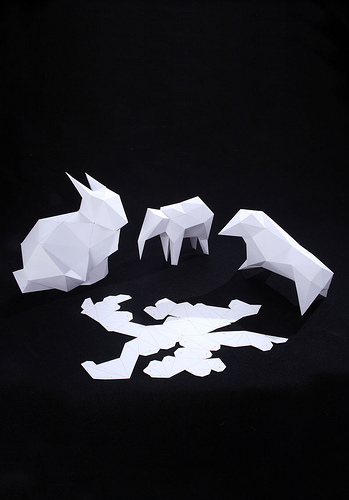 Laser cut abstract paper animals.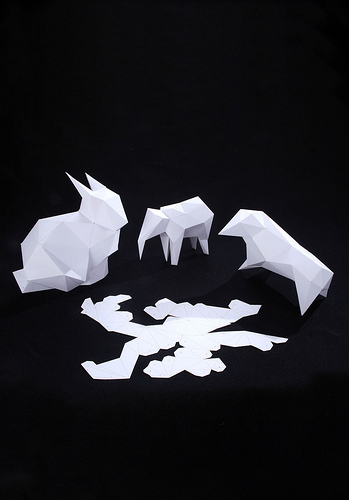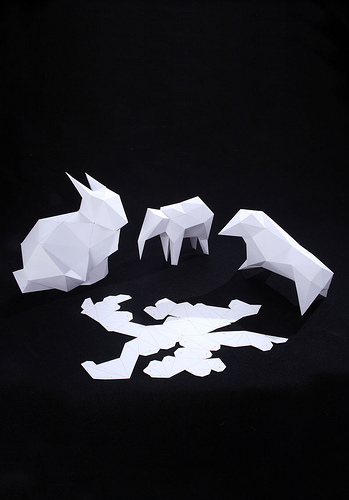 The design research group r_ar|e (no that is not a typo) designed these abstract animals and the headlight below from from laser cut folded paper for the research catalog Industreal. They were made by ONEOFF, a prototyping and model making service. This type of work shows just how much dimensionality and volume can be achieved from flat sheets of material.
The most obvious application of laser cutting is flat shapes, but some of the most interesting work pushes into three dimensions. The design process in 3D is more difficult and complex, but well worth it.
(additional information added)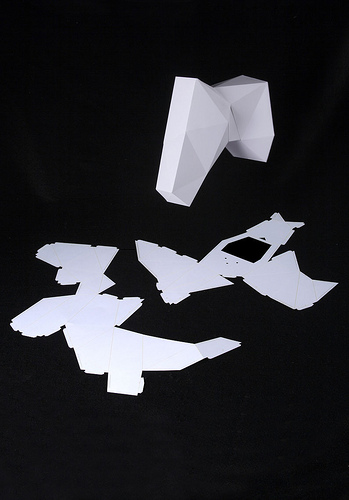 Some other examples of laser cut paper:
Ponoko doesn't stock paper (except cardboard), but you can do a custom material request for it if you're a prime member.
Via: The Laser Cutter