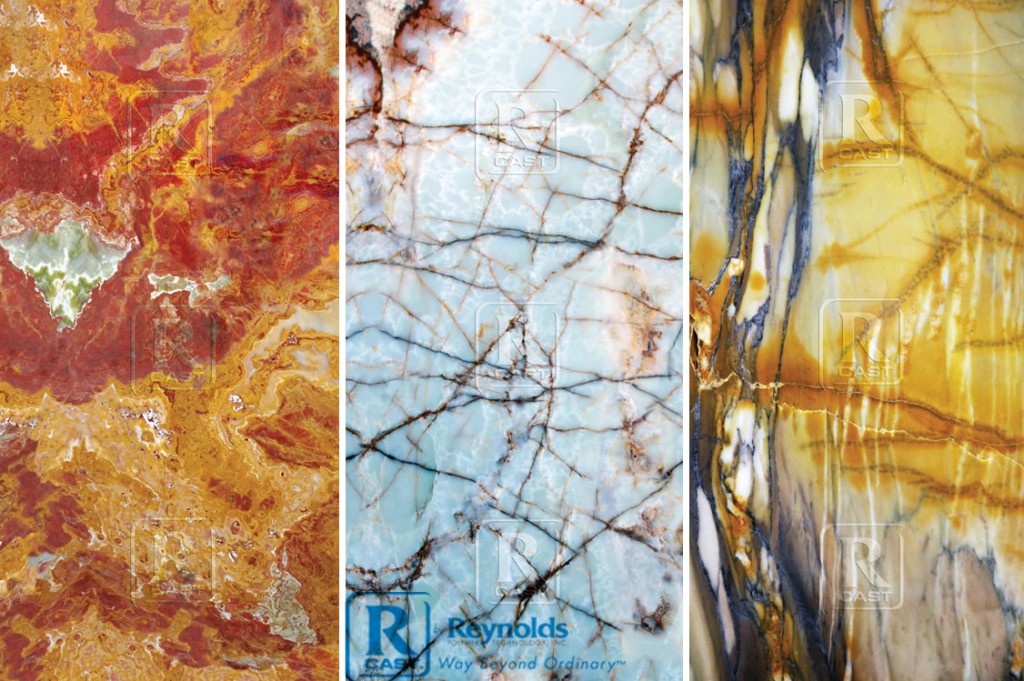 Material Monday: Dura resin panels from Reynolds Polymer Technology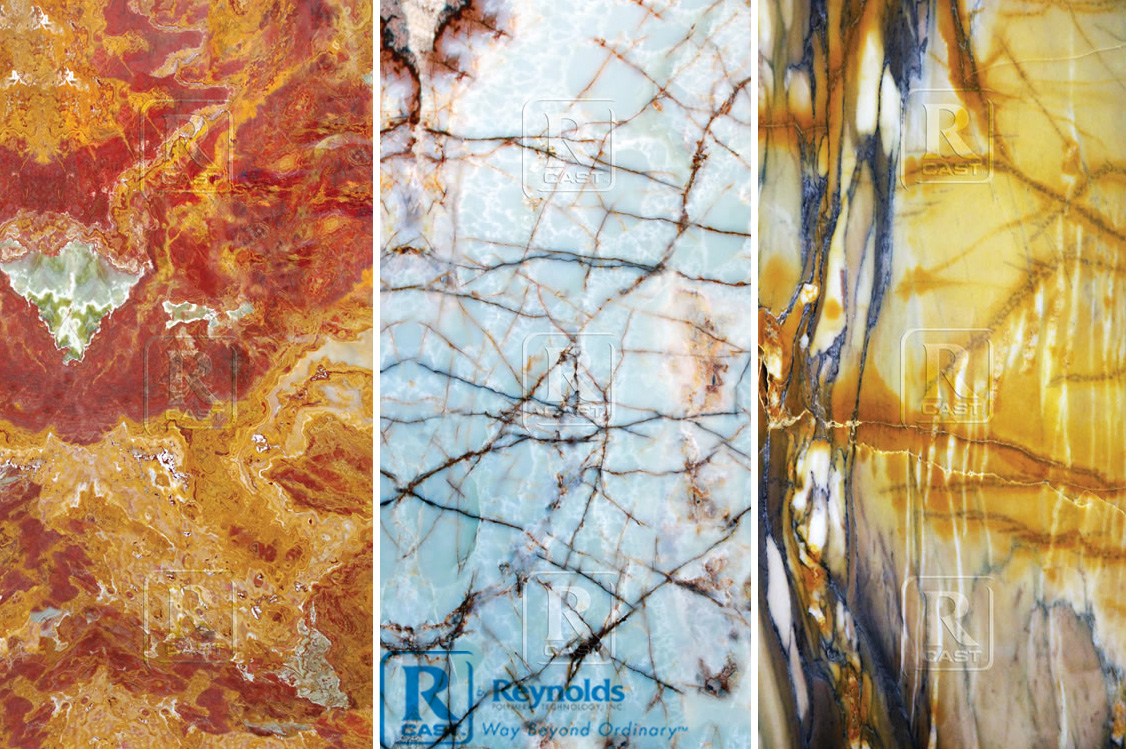 R-Cast Dura is a line of acrylic panels developed in a variety of faux stone patterns. The material is fire proof and intended for architectural applications.
Dura is available in quarter inch and half inch (6.4mm and 12.7mm) thicknesses, and a single sheet size is 4′ x 8′ (1.2m x 2.4m). Pricing is available through a quote request, but given the extreme durability and the beautiful pattern options, it's probably pretty expensive. Still, how fabulous would jewelry look cut from some of these acrylics?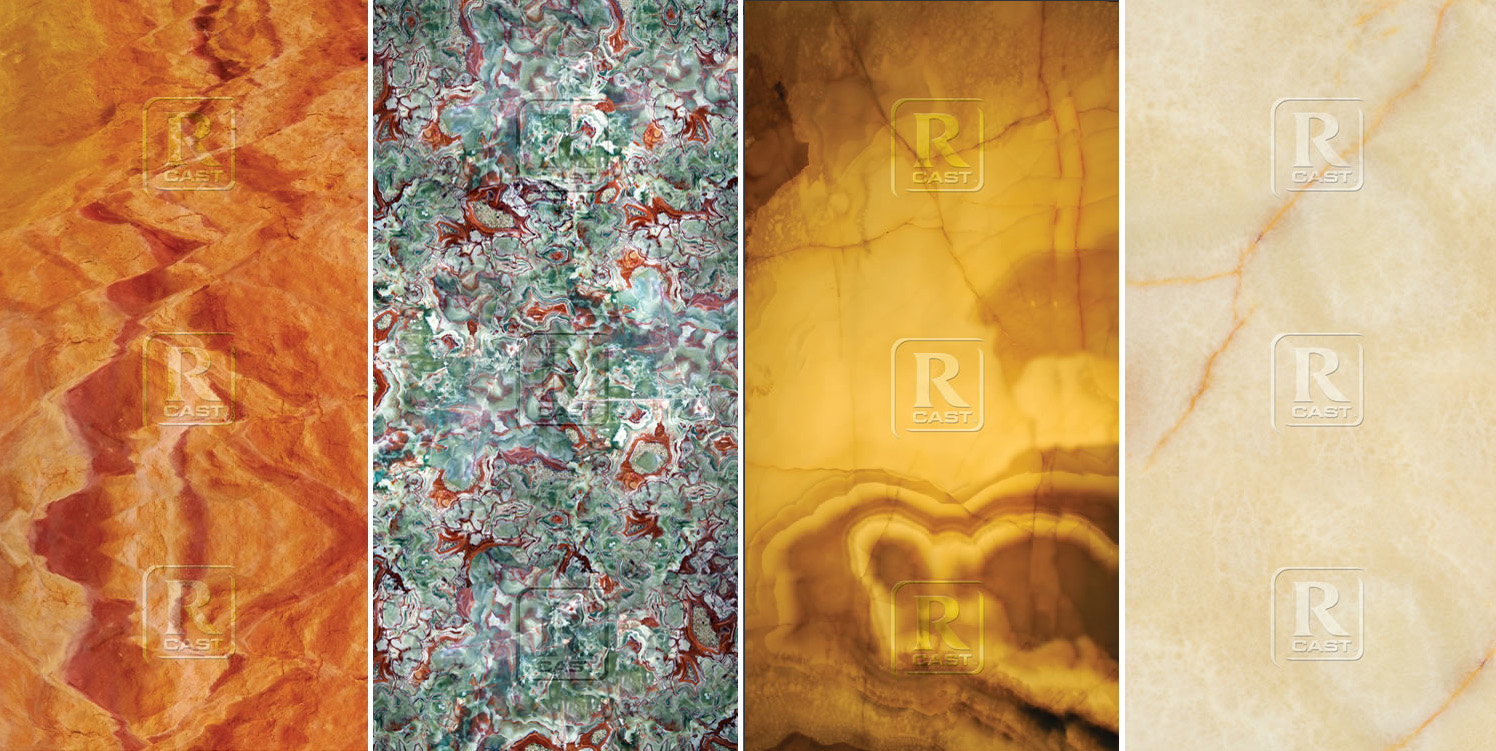 R-Cast Dura is not available in the Ponoko materials catalog, but Ponoko Prime members can make material requests.