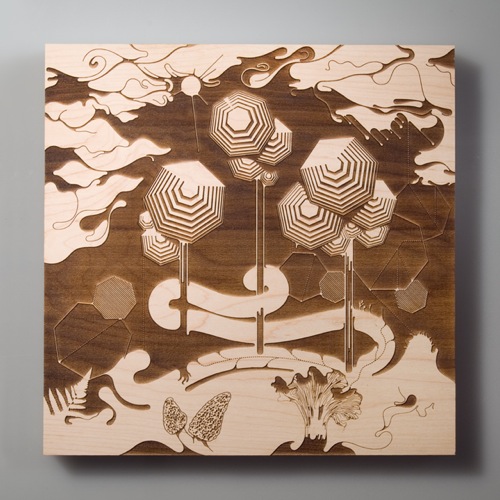 A forest, a mountain, the ocean.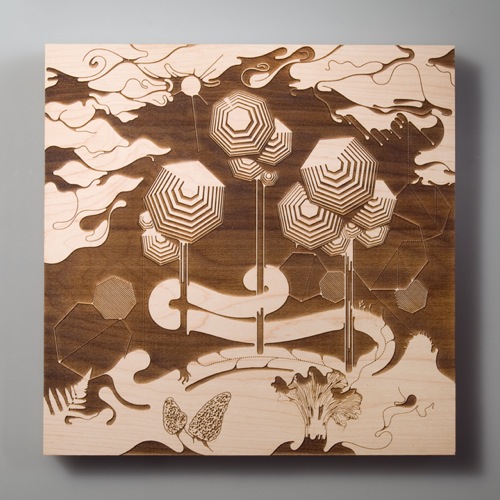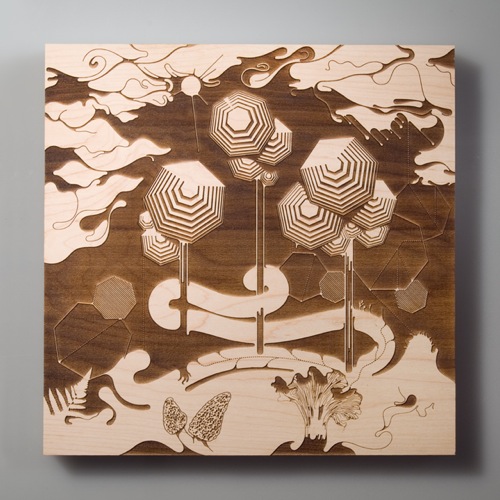 These wood engraved artworks are part of a 10-piece limited edition series by Nando Costa. The original artwork for each image is created digitally and later engraved with a laser on an untreated block of maple.
"97141" Tillamook Forest pictured above was inspired by an area of Tillamook Forest, Oregon where Nando picks chanterelle mushrooms in the fall. The shapes at the top of the image represent the often cloudy weather of the region. The long shape at the bottom is the path through the trees seen here as heptagon shaped towers.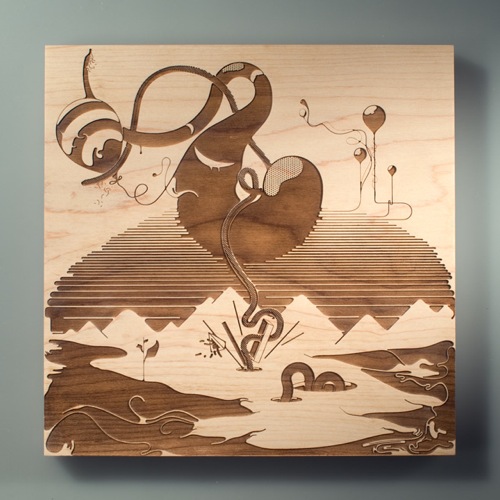 "22620" Barra da Tijuca refers to the zip code of Nando's neighborhood in Rio de Janeiro, Brazil. Depicting in an iconic way the beaches and mountains near his home, while also graphically representing some personal aspirations and goals.
The detailing is simply beautiful in each of the pieces which are available from Nando's Etsy store.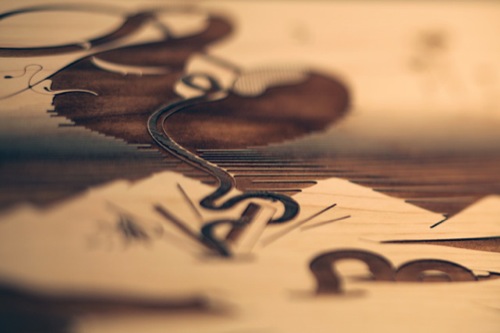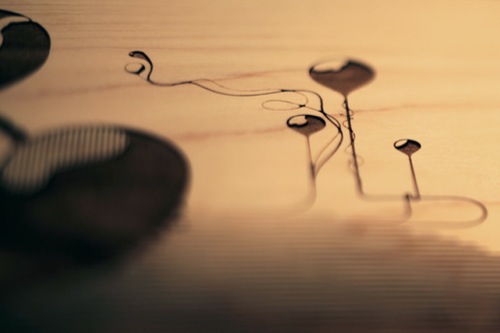 Nando Costa is a Brazilian Graphic Artist focused in illustration and animation living in Portland, currently a partner at Bent Image Lab with previous clients including Absolut, Adobe, Apple, Budweiser, Coca-Cola, FOX, Hummer, Jaeger-LeCoultre, Lexus, Microsoft, MTV, Napster, Nike, Timex, Warner, Zune (in alphabetical order).
Found via Vectorealism MAKE THINGS NOT SLIDES