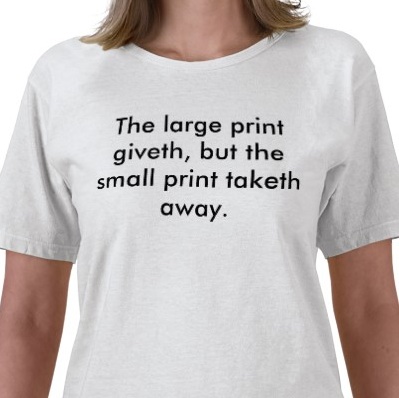 The large print giveth, but the small print taketh away.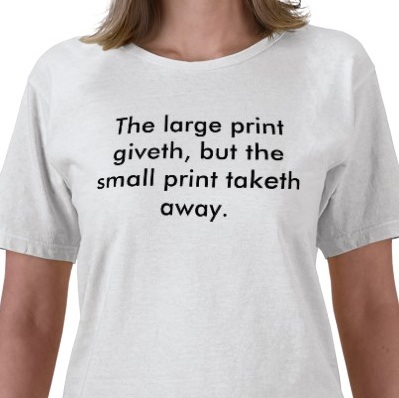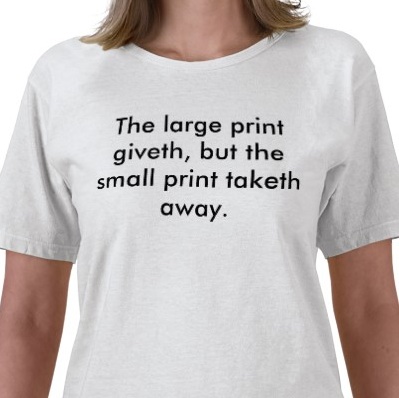 Reading about the LG Design the Future competition via the Solidsmack Blog I was at first excited by the prospect of the generous first place prize of $20,000 Cash Award + 1 Wacom Intuos4 medium tablet (ARV of $349) + Autodesk industrial design software (ARV of $500) until reading further down the Solidsmack blog where Josh quotes the fine print:
All Designs will become the exclusive property of Sponsor, and none will be acknowledged or returned. You hereby waive any moral rights or any equivalent rights regarding the form or extent of any alteration to the Design or the making of any derivative works based on the Design, including, without limitation, photographs, drawings or other visual reproductions or the Design, in any medium, for any purpose. You acknowledge that LG owns all Designs whether patentable or unpatentable, and all works of authorship, whether copyrightable or uncopyrightable, made, developed, conceived, acquired, devised, discovered or created by you for this Contest. BY ENTERING A DESIGN IN THIS CONTEST YOU HEREBY IRREVOCABLE ASSIGN, CONVEY AND TRANSFER TO SPONSOR ANY AND ALL RIGHT, TITLE AND INTEREST IN THE DESIGN INCLUDING, WITHOUT LIMITATION, ALL INTELLECTUAL PROPERTY RIGHTS EXISTING THEREIN.
So theoretically even if you do not win the competition you cannot legally use or modify the design ever again?
But then again LG is not renowned for ethical actions. From a recent recent article in the The Age Newspaper:
AN ELECTRONICS manufacturer with a history of making false environmental claims has been caught doctoring fridges to make them appear more energy efficient.

LG Electronics has agreed to compensate potentially thousands of consumers after two of its fridges – models L197NFS and P197WFS – were found to contain an illegal device that activates an energy-saving mode when it detects room conditions similar to those in a test laboratory.

The so-called circumvention device was discovered last month by consumer advocacy group Choice.

The device detects test conditions and activates the mode, creating the impression of lower running costs and energy usage. The devices have been banned in Australia since 2007.
Ouch.
However I am sure of the 28 competitions for April listed in a recent Ponoko blog post are more fair.