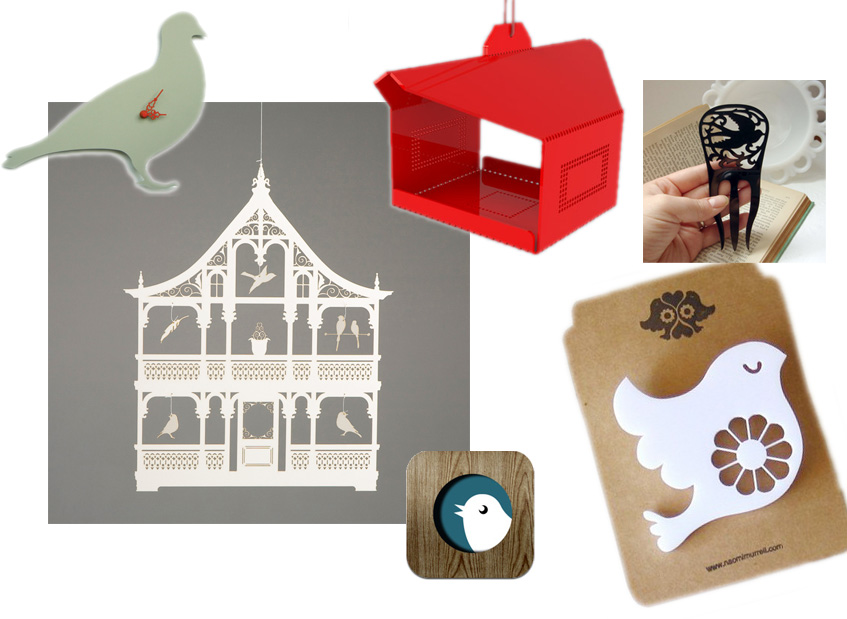 in love with the birds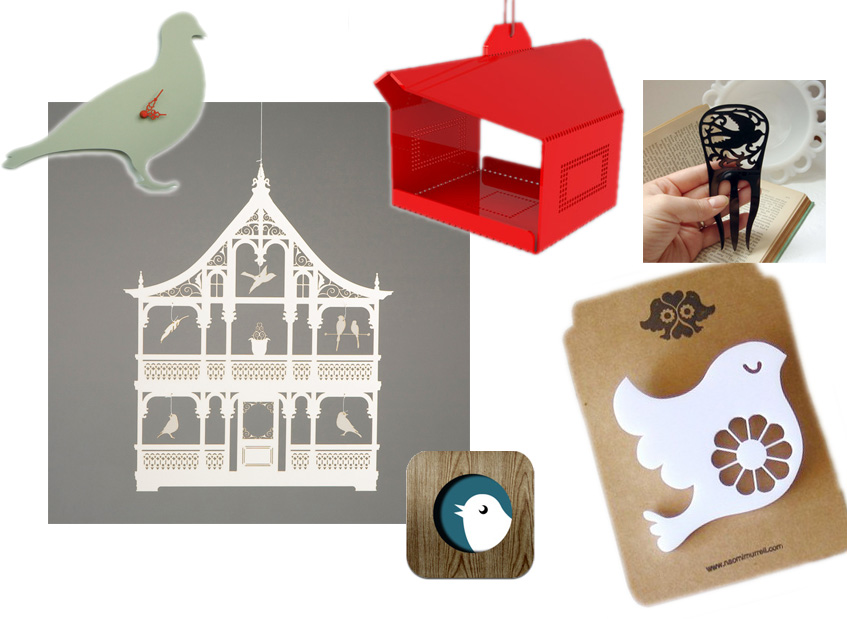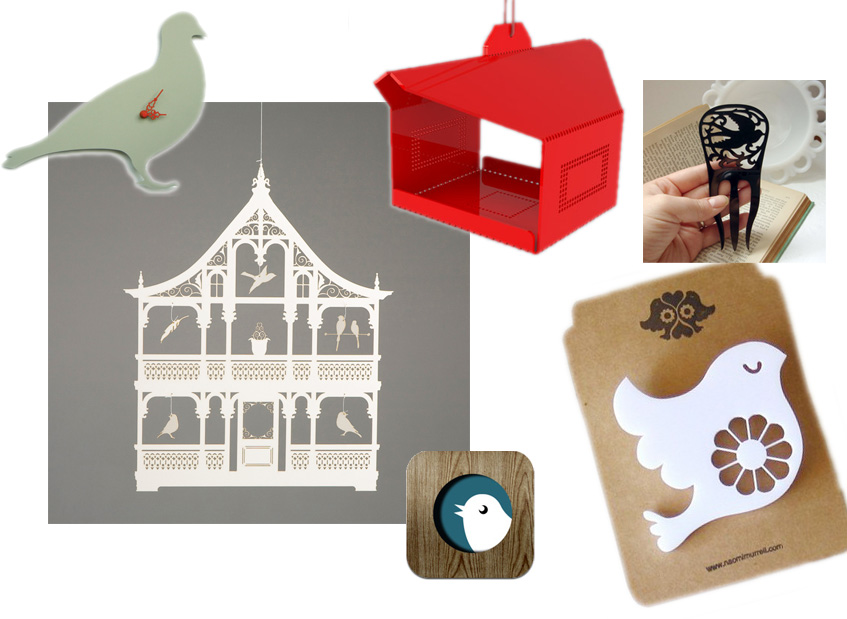 The explosive popularity of Twitter just goes to show — we live in an Audubon society. So for all you ornithophiliacs, here's a curated collection of beautiful bird inspired designs.
This is just soooo cute: the Bird Box Alarm Clock designed by lucky bits. Together with the free BirdBox app, this birdhouse shaped box turns your iPhone into a charming, chirping alarm clock. There are four different color houses, each one about $12. Watch this video on youtube of the clock in birdsong action.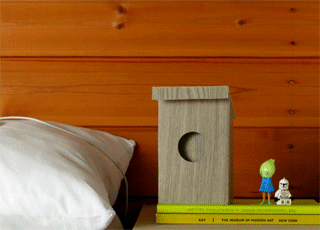 This sweet tweeter is a signature design from Naomi Murrell. She makes laser-cut jewelry, graphic art prints, and screen printed textiles.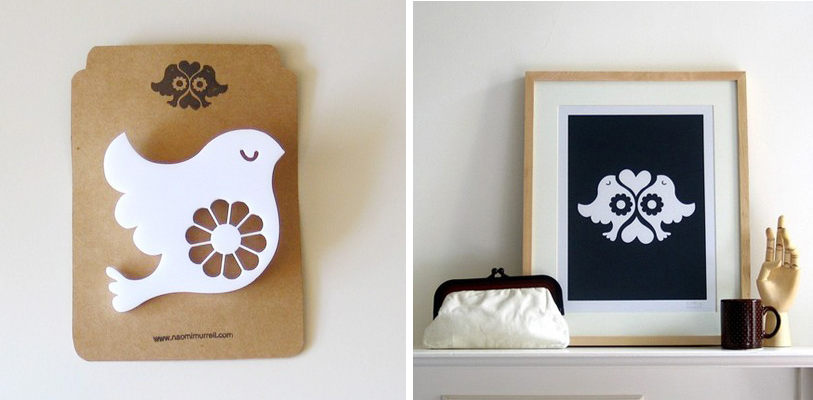 Accessorize this spring with a single quill: float feather necklace $36 by truche aka Stevie Koerner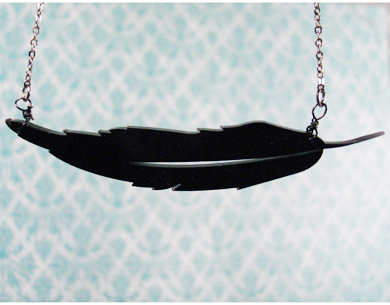 I've kept a few orange-chin parakeets as pets, and poop cleaning duty is a daily affair. If you don't have the time to keep your beautiful cage in pristine condition, consider this lovely alternative: birdhouse mobile $65 from ige design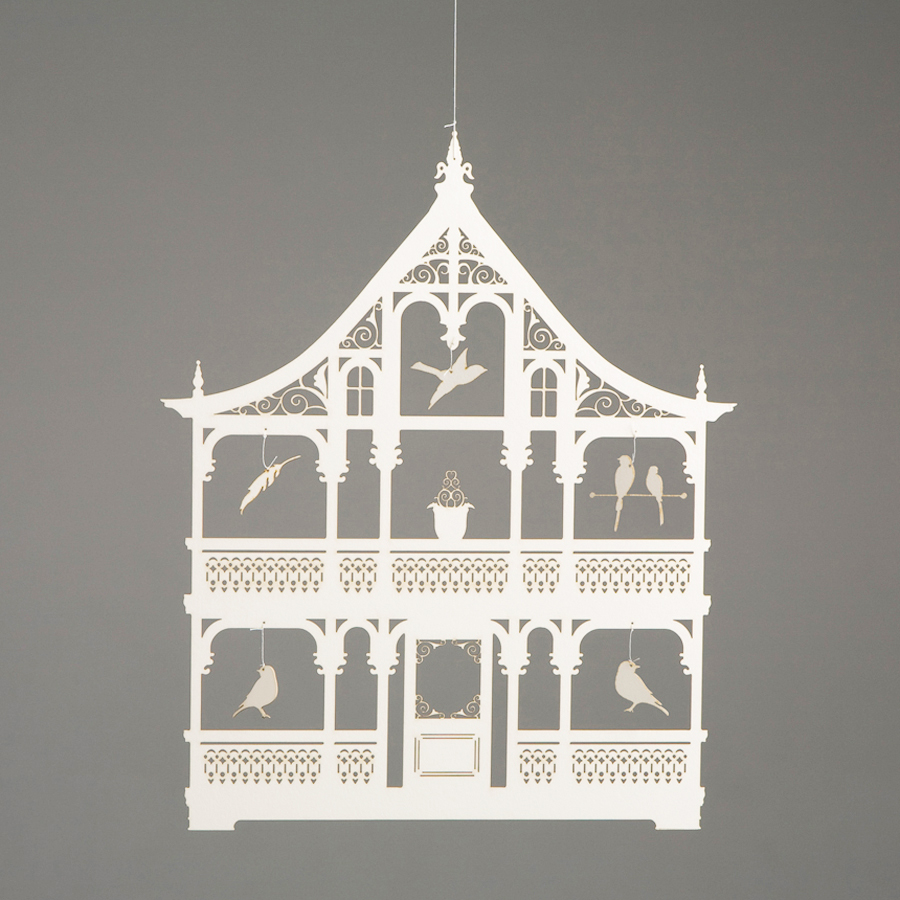 Alas, gone are the days when it was fashionable to stick exotic feathers in one's hair. While that trend may never return, this haircomb by Isette promises that love does (and for just $22)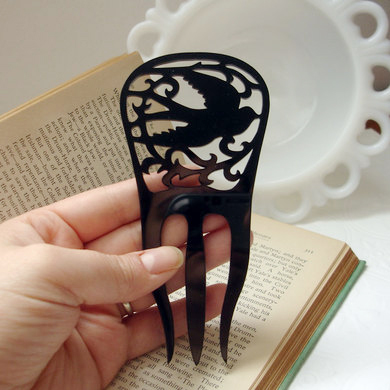 This is pigeon clock £49 by Susan Bradley is pretty cool, but it would be a lot cooler if the pigeon moved it's head with each minute the way pigeons do.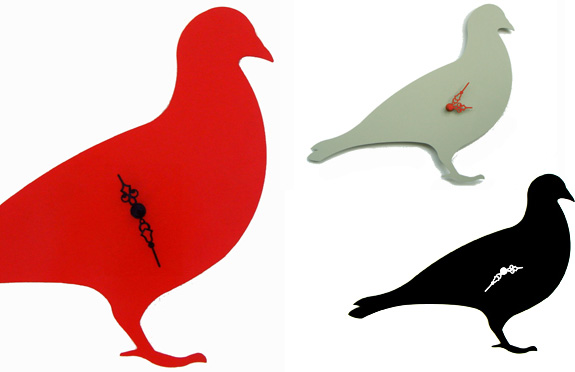 Voted best place to eat seed and pick up chicks, birds absolutely love the BuiltIn Bird Feeder $80 by MacPdesign.