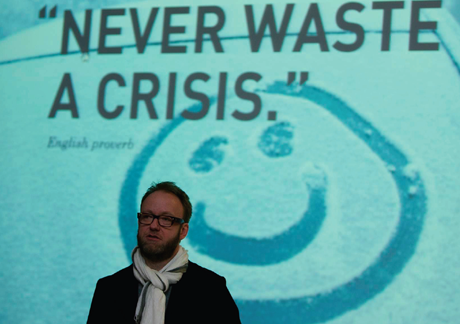 Tuesday 23 March 2010 from 8:30am to 12:30pm at East Melbourne Library and Community Centre, 122 George Street, East Melbourne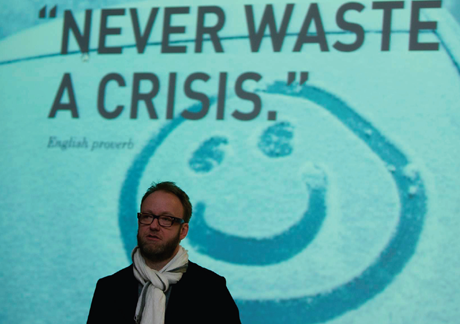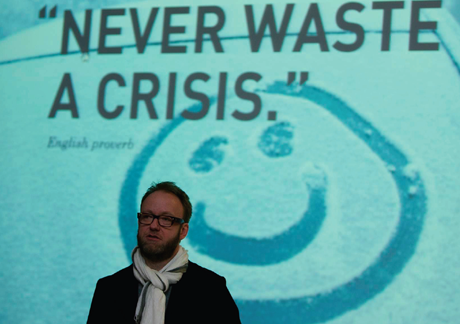 Over the next three months Design Victoria will present a Design for Sustainability seminar series. The three workshops will present design strategies to assist in the reduction of environmental stressors during each phase of the design cycle with first session focuing on manufacture and material selection.
The Manufacture and Material Selection workshop will present strategies aimed at reducing the ecological impact on the manufacturing and material selection phase of a product's development. This workshop will benefit designers interested in integrating sustainable strategies and processes and benefiting from being part of the solution for a sustainable society.
It will introduce accessible open source tools to support the material selection process such as Material Intensity Per Unit of Service (MIPS) and Ecological Rucksacks (how much "stuff" it takes to make a product). Following these examples will be a hands-on project that looks to apply these skills.

Attendees will be invited to join in the round table discussion focusing on the complexity of material substitution in relation to design industries.
The following topics will be covered in the workshop:
– What materials are most appropriate for a sustainable product
– How to measure the sustainability value of a material
– Finding and using open source measuring tools
– Assigning quantifiable metrics to the impacts of material selection to inform concept generation
The workshop will be facilitated by Simon Lockrey, Research Fellow, Centre for Design, RMIT University
RSVP by Friday 19 March 2010. Bookings are essential for catering. Please book early as places are limited.
The following workshops will be:
Design for Sustainability: Use Phase
Tuesday 20 April, 8.30 am – 12.30 pm
This workshop will introduce design strategies that assist to reduce the environmental impact of the use phase of the product.
The workshop will present strategies related to technical efficiency as well as how design scripts user's action, in that good design aims to make users default action the most sustainable.

Design for Sustainability: End-of-Life
Tuesday 18 May, 8.30 am – 12.30 pm
This workshop will present a critical perspective on the end-of-life options for products, including the benefits of recycling, re-use, product stewardship programs and the latest in global environmental product legislation.
Also Check out Paul Bennet's presentation The Future Consumer at the L'Oreal Melbourne Fashion Festival Business Seminar