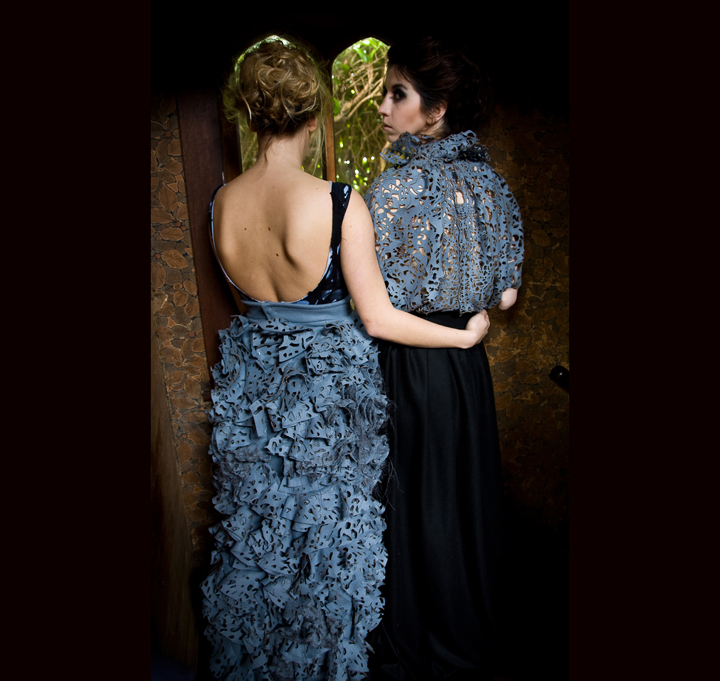 Ponoko made project by Anna von Hartitzsch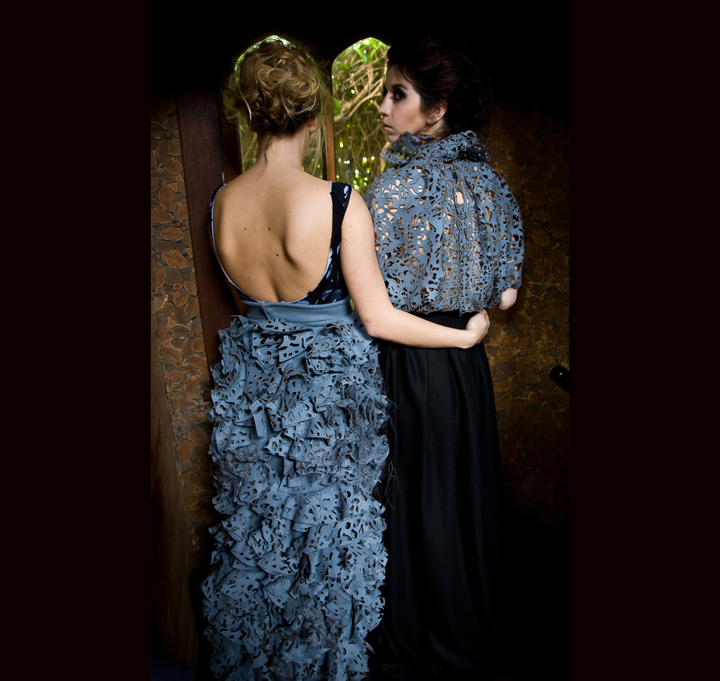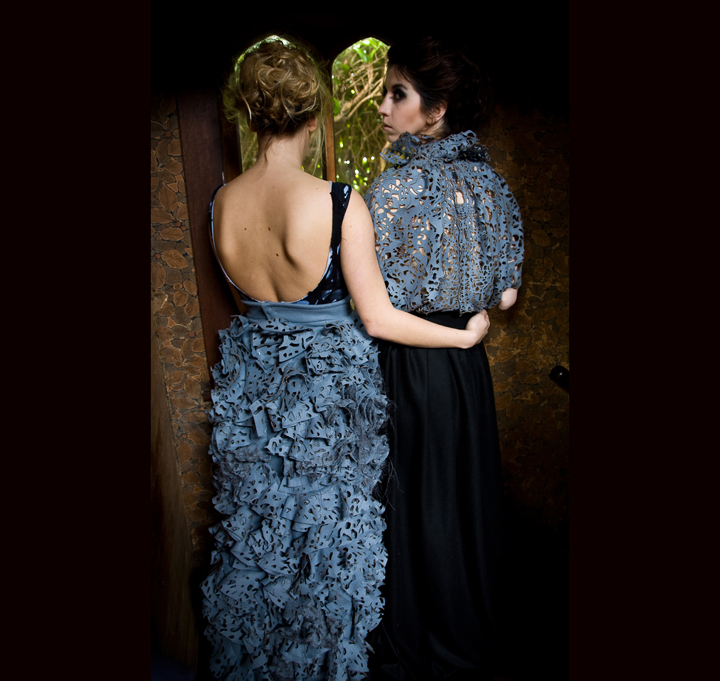 Fragmentation, decay, deterioration: these are the effects of Alzheimer's disease, the conceptual basis of an incredible fashion collection from Anna von Hartitzsch.
Fashion design student Anna von Hartitzsch spent her 2006 summer break at home. Her grandmother, whom she called Nana, was afflicted with Alzeheimer's. Anna witnessed her Nana lose touch with her surroundings as well as her own self. "Her history was swept away by this disease," Anna laments.
That anguishing summer would, years later, become the inspiration for the concept behind Anna's senior fashion collection. As she researched the effects of the disease, she began to experiment with ways of creating a brittle aesthetic to express misplaced memories and mental decay. She found laser cutting to be the most successful technique for translating her concept into form.
"I had big dreams for my collection and knew that I would need outside help to take it as far as I really wanted to go," said Anna. "I wrote sponsorship letters, and Ponoko was the only business brave enough to take me on." The project resulted in a floor length skirt with laser-cut spirals and the signature piece of the collection, a short sleeve blouse cut with a pattern of organic deterioration.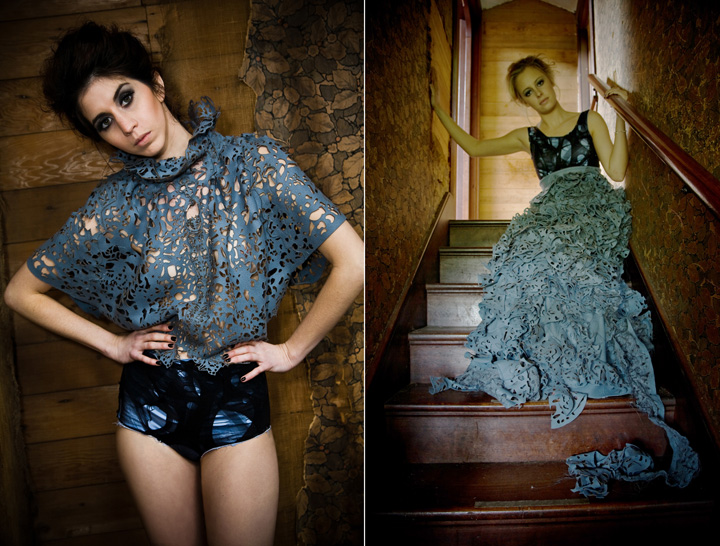 (McGregor top & Kettle Upston skirt)
Anna's collection was featured at the 20th Peugeot Hokonui Fashion Design Awards, on the blog of Black magazine, and will be making an appearance in the April issue of Black magazine, a fashion focused magazine in New Zealand.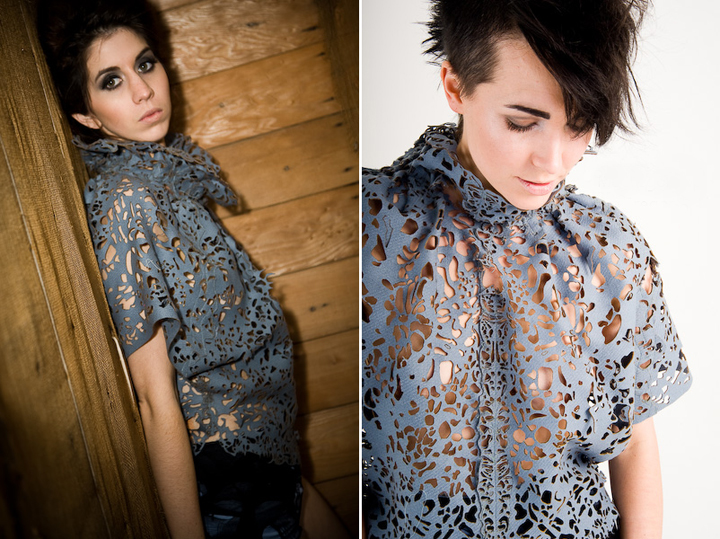 (McGregor top)
"I am thrilled with how my collection turned out, and I am over the moon about the attention it has already received. All this could not have been achieved without Ponoko's help." –Anna von Hartitzsch
Accolades to Anna for transforming the experience of personal hardship into such stunning designs. More shots from her non-Ponoko assisted garments below.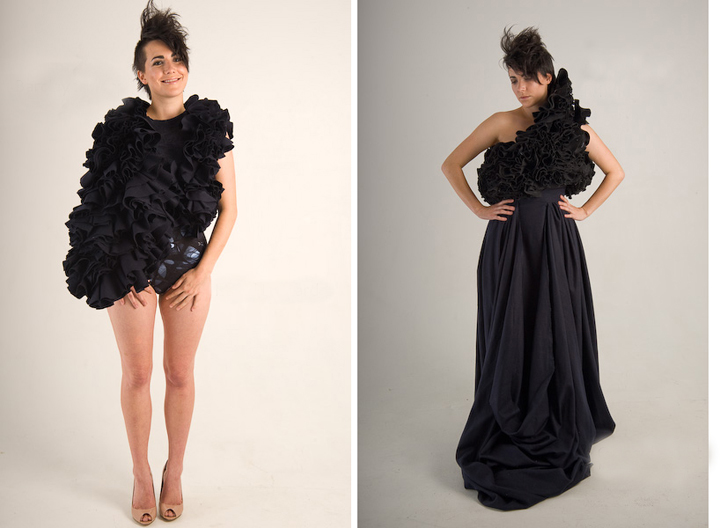 (Barclay frill top & Frank Knox frill top with Glengyle skirt)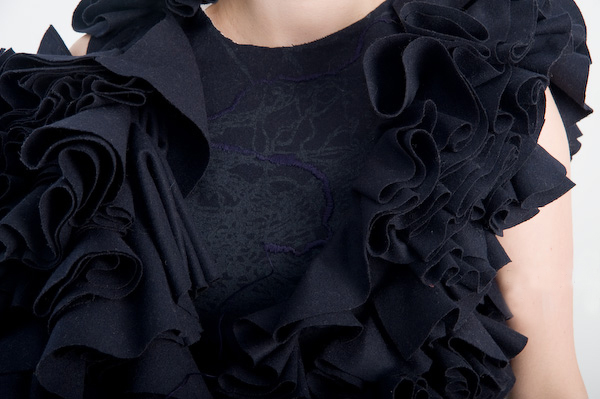 (Barclay frill top detail)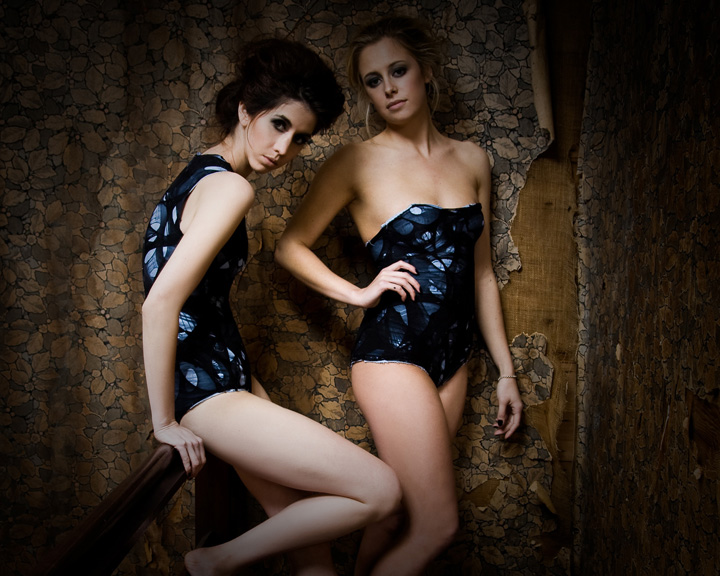 (Isabel & Jeanie leotard)