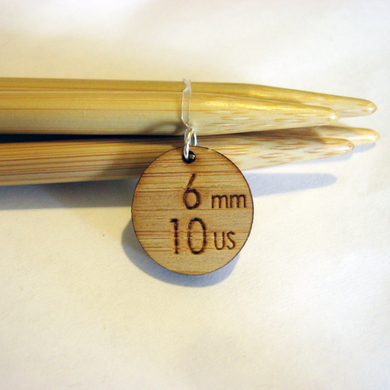 Karrie from Girl on the Rocks discovered Ponoko somewhere in the recesses of the internet and was intrigued enough to instantly sign up.
What type of products do you make with Ponoko?
Primarily, I design supplies and tools to sell to crafters and knitters. I make knitting needle gauges and yarn gauges for knitters and spinners. I also make several styles of yarn and embroidery floss organizers for needleworkers. Though these aren't completely new tools, with my designs I try to improve the functionality and also use shapes that are fun to look at. Recently, I have started designing components for various craft kits.  This holiday season I made stitch-your-own ornament kits, and year-round craft kits will debut soon!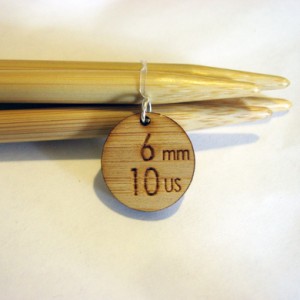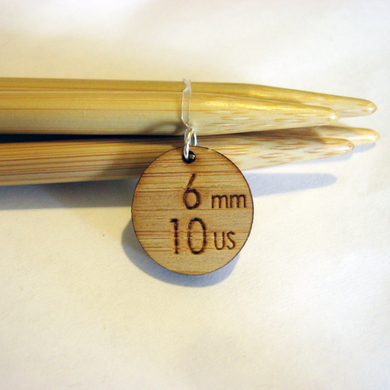 How did you used to make products before Ponoko?
Before Ponoko, I made everything by hand, often out of shrink plastic
What material/s do you use/ have you used and why?
Most of my products are made from Blonde bamboo ply and Bamboo.  Both are sturdy and lightweight, and they look gorgeous.   I can finish them with a quick hand sanding and they are ready to sell.  I use acrylic for some items because I like the bright colors (the transparent ones are my favorite).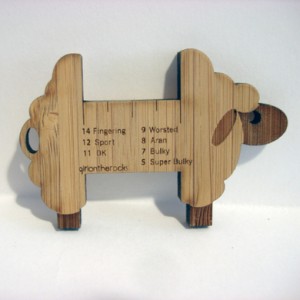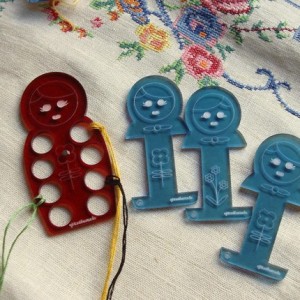 How would you describe your design process?
Usually when I am sewing, or knitting, I think "Hey I wish I had something that could make this easier!"  Sometimes I am just inspired by cute shapes or objects.  First I sketch it out the item, then I try to make a digital version. My Illustrator skills are limited, so sometimes things turn out a little differently than planned…  I usually tack a few prototypes in with each big order that I make.  I see how they turn out, tweak the design, and then order a bunch more!
Have you been surprised by anything in the Ponoko process?
Every time I receive a prototype of a new product, I am surprised by how nice it looks and feels.  I know that the files that I send to Ponoko will be turned into a tangible object, but it is still amazing to me.  And I swear, every time, everything looks a little better than I expected.
Anything that frustrated you?
I have never really made it to the point of frustration, because any time I have a problem I drop a note to customer service, and everyone there works quickly to resolve my problems (thanks Josh!). I am looking forward to a couple of improvements – I wish it was easier to submit multiple design files to be made at one time.  I am also eager for the day that you can just click a checkbox to move showroom items from "for Sale" to "On display" to prevent overselling items when I run out of stock.  But those are just icing on the cake, really.
Delighted you?
I appreciate that Ponoko is constantly trying to improve their service and frequently adds new materials.  Every time a new material gets added I get tons of ideas of how to use it, so please keep them coming!  I also really like the online Ponoko showroom.  I often browse to see the fabulous things that all of the other Ponoko makers come up with!
[Having] the freedom to easily change my desing or do custom orders.  It has also allowed me to try new products that would have been complete impractical to make by hand.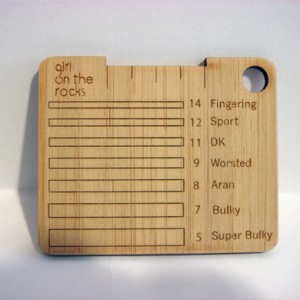 Do you have any tips for other users?
If you try Ponoko and like it, definitely spring for the materials sampler. It is a great resource for designers since you can see how all of the different engraving effects appear on each material. I use mine all of the time!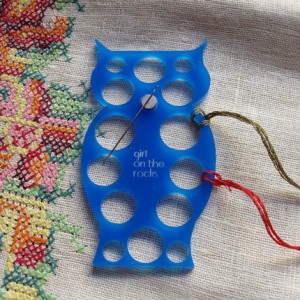 Links to your work welcome=]
http://ponoko.com/showroom/GirlontheRocks/products
http://girlontherocks.etsy.com