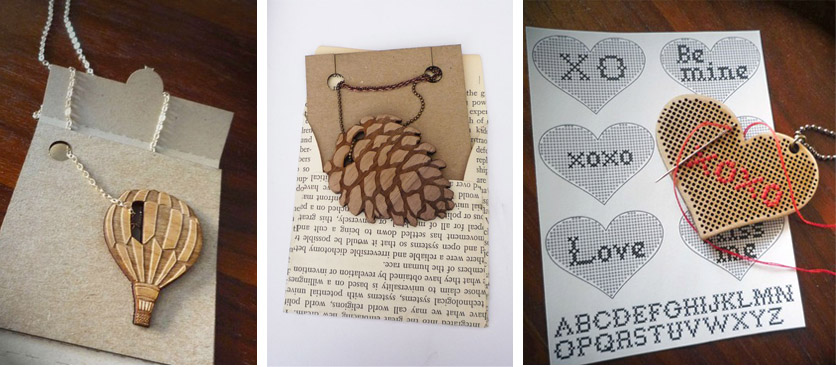 laser-cut jewelry from Queens + a request for critique
Amelia makes laser-cut jewelry and other items for her label Vector Cloud. I especially like her paper jewelry pieces that come as part of a card, complete with chain.
Amelia recently posted a request for feedback on her designs at the Etsy forums. For you jewelry designers out there, it might be worth a look to see if some of her comments could apply to your own work.
I think she's got a lot of great things going on. Her designs are appealing, and the photography is really nice. But what's lacking is a signature style and a bold claim to originality. Think of how lines like Nervous System, Molly M Designs, and Isette have established a cohesive look to their body of work. They do this by focusing on a similar aesthetic, a certain material, or even a particular color. There are countless acrylic-charm makers and laser-cut wooden pendants out there. So take what's unique about your style and talent and expand on it instead of trying to have a little something for everyone.
Post your own product-line tips in the comments.