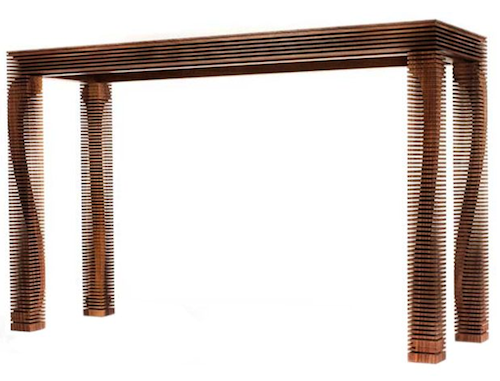 Gareth Neal's Stratiated Furniture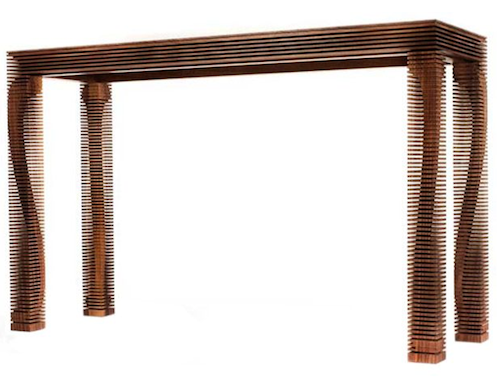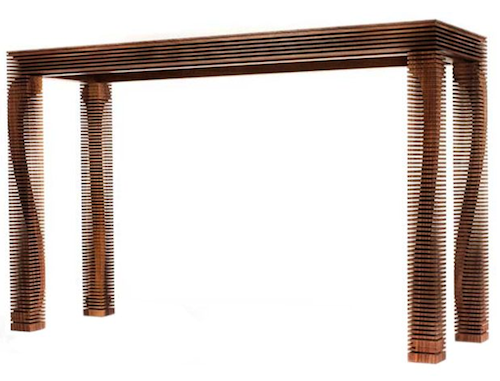 There are a few great examples of the digital aesthetic being realized while referencing classic design forms. Gareth Neal has produced a few exceptional pieces that straddle the divide between art and design, furniture and sculpture. His work shows great attention to detail with fine craftsmanship whilst still having the instant impact of a conceptually strong, contemporary design.
In the Anne chair the entire surface is striated with saw cuts of varying depths, and from certain angles the elegant profile of a Queen Anne-style console appears, complete with cabriole legs, as if hidden within the timber. Below is a chest of drawers, called George III.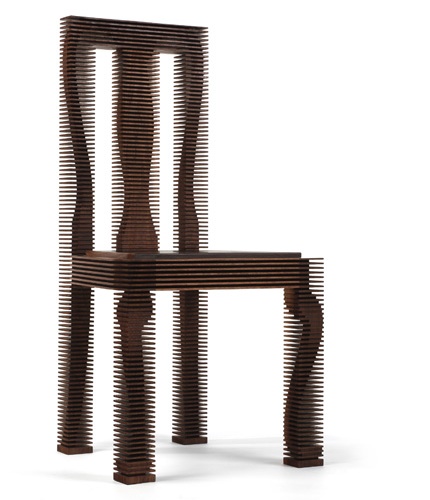 From these modern tweaks on classic furniture pieces, Gareth has taken the CNC aesthetic further into quite abstract territory with sideboards and side tables that look as if decayed by a parasitic attack or digital erosion.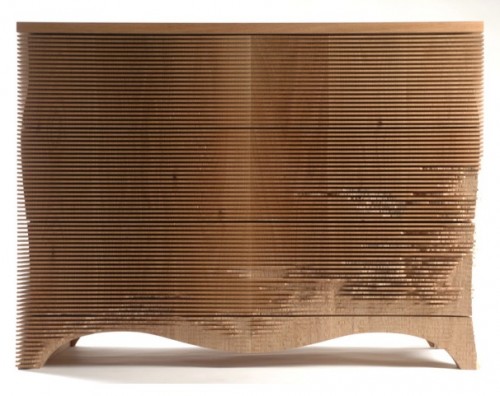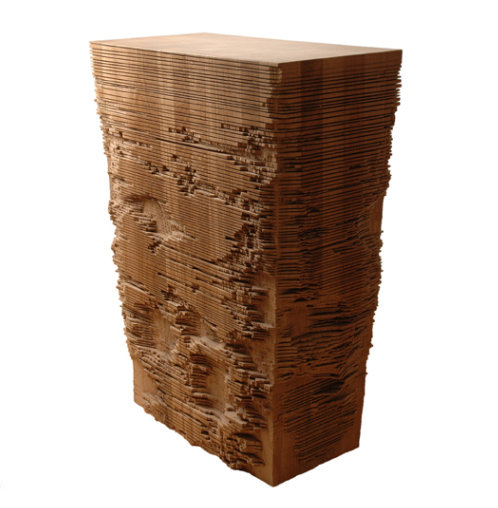 Gareth Neal is a London-based furniture designer whose work explores the history of his craft and imbues it with a contemporary expression, combining traditional techniques and forms with modern technology to create distinctive furniture. check out his site for more images (but not much info) and the Creative Choices site to read an interview with Gareth where he gives some great advice for emerging designers
Creating a career is very hard. My bread and butter, my stability of income is teaching. Selling through galleries provides an eratic and irrational income. It is very important to have a bread and butter range that is affordable to buy. This can sustain the more creative stuff. When the creative stuff sells, that's great too, but this tends to be less reliable.

2) Be business-minded. I've learned the lessons the hard way. For five-ten years I was struggling, popping my head out of a vast sea of debt for what felt like very brief breaths. If you break it down and know what your outgoings are, by taking a logical approach, there is no reason why you can't survive as a crafts person. It's not a doom situation. More people buy craft than buy art, there is a huge marketplace in England for it.

3) Find your clients. A few people have constantly supported me – 80% of my business comes from 20% of clients. That's mainly commissions but I also sell through galleries, auctions and fairs like 100% Design, Tent, Origin and Collect.

Finding the right client is important. If you do ornamental work – who are the clients who want works just for their beauty? I work with sustainable principles, which ups my price. There is no point in me competing with cheap furniture produced in South America so I target clients that buy into sustainability.