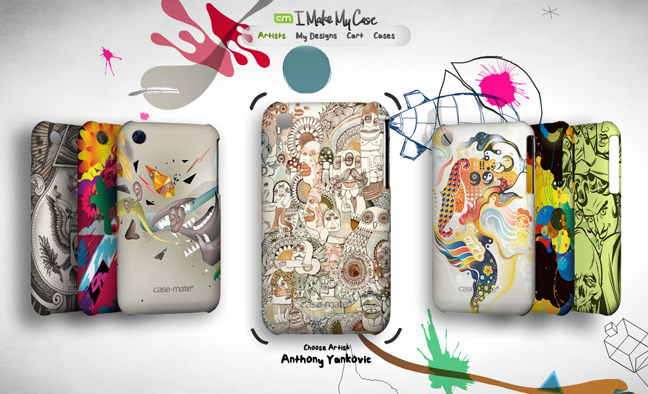 customizable ipod & iphone cases from Case-Mate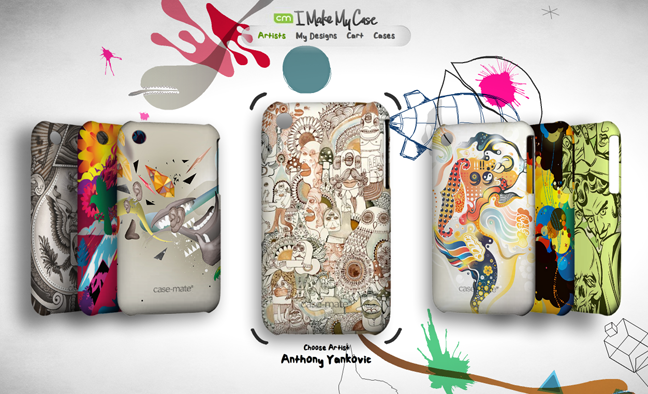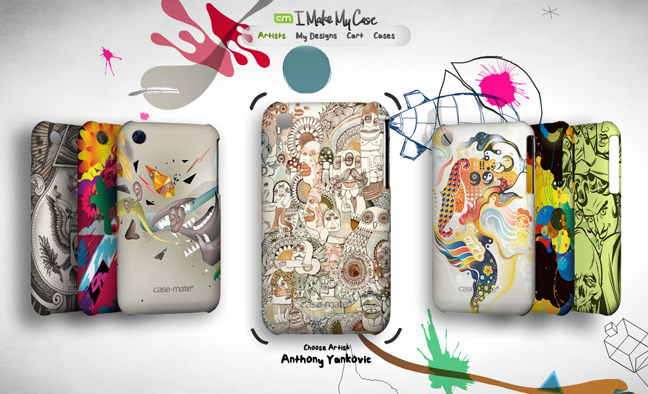 Personalized gadgets and gear are nothing new. But Atlanta based Case-Mate brings graphics from internationally acclaimed designers together with DIY for a fresh mix of personalization of their 3D printed protectors.
Once you're at the I Make My Case site, start out by choosing an artist: Anthony Yankovic, Shadow Chen, Joshua Davis, Ray Frenden, Matt W. Moore, Hannah Stouffer, Deanne Cheuk, Thomas Hooper, Chuck Anderson, or Nigel Dennis. (By the way, those links take you to each artists personal site = hours of inspiration eye candy.)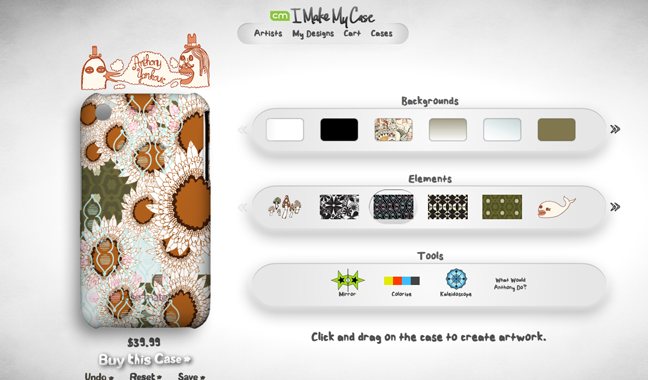 The customizing part is actually really cool and actually custom. Pick from a variety of colors, patterns, and illustrations and paint them onto the case using your mouse. The graphic elements build on each other in layers allowing for endless personalized combinations of art. If you find that you're not as talented as the feature designers, you can reset your mess (giving you the option to save it too) and start over or click "What would [ insert famous designer ] do?" Then you can pick from a few different options from the pros.
And what makes all this one-of-a-kind action possible is 3D printing! That's a lot more awesome than your standard laser-engraving. (Btw, keep an eye out for a white ipod with Georgia Milkshake engraved on the back. It was stolen from me like 4 years ago.) Jump over to Case-Mate and Make Your Case.