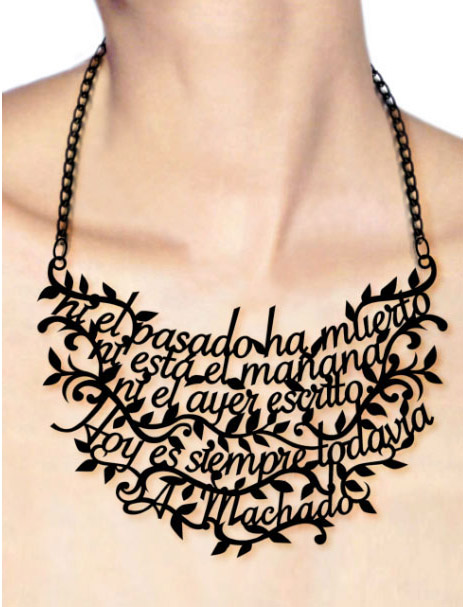 Ponoko made product from Victoria Contreras Flores.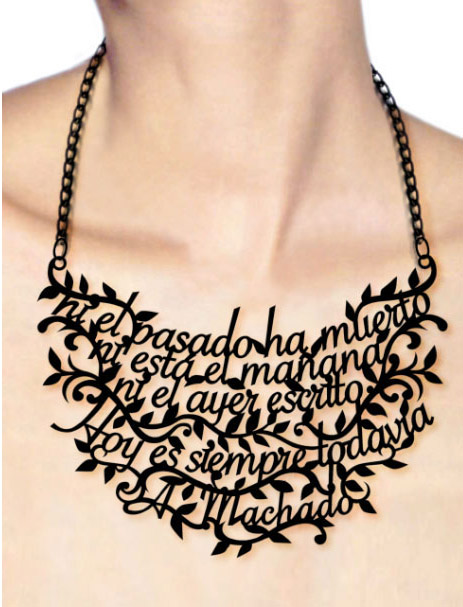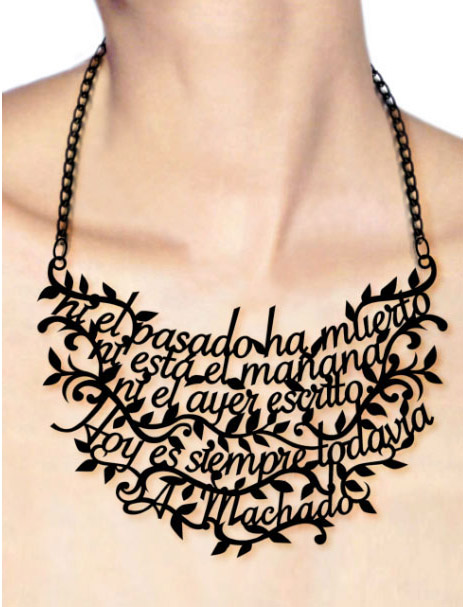 Literary necklaces by Spanish artist Victoria Contreras Flores combine timeless poetry with leafy vines and romantic flourishes. Since few can resist a glance (or blatant stare) at a lady's décolletage, why not take the opportunity to give wandering eyes a piece of written wisdom? Pieces include the poetic miseries of T.S. Eliot, Beckett, and Baudelaire; the rational musings of Virginia Woolf and Jean Genet; irony from Vernon Lee; and a hopeful quote from Antonio Machado.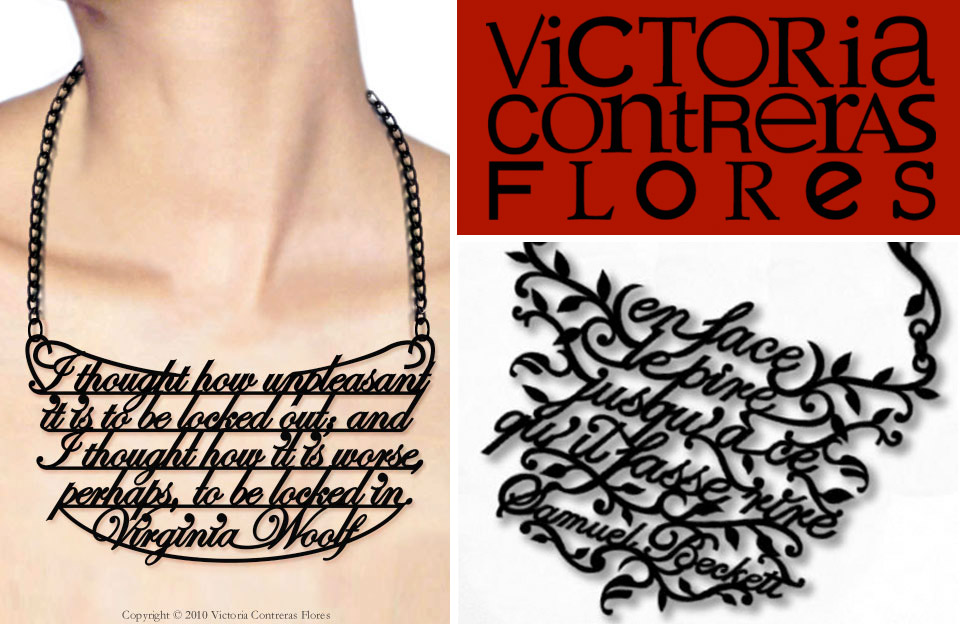 View the entire series at Victoria's Ponoko showroom.
Click here to learn how to make your own jewelry with Ponoko.