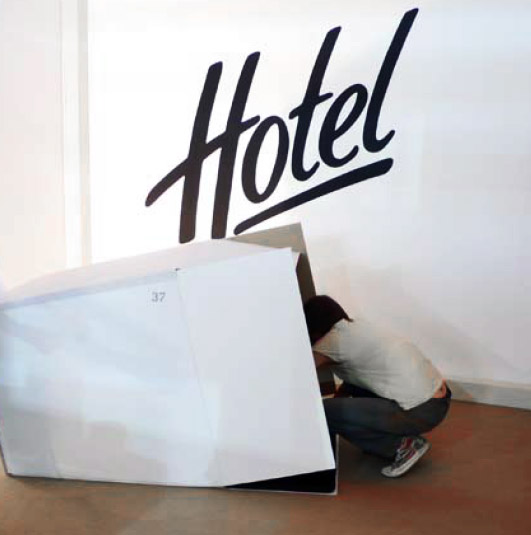 Kueng Caputo get artsy with hospitality.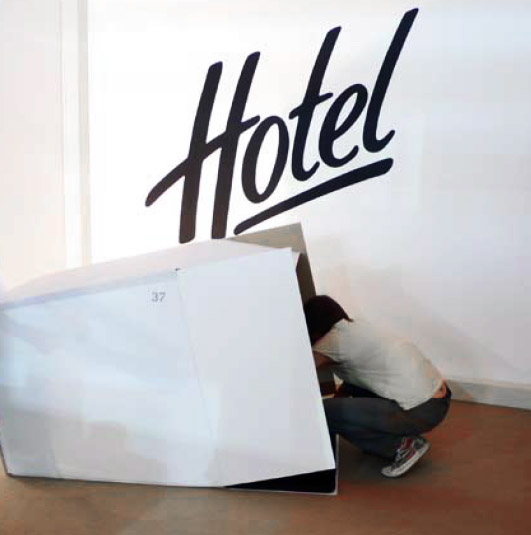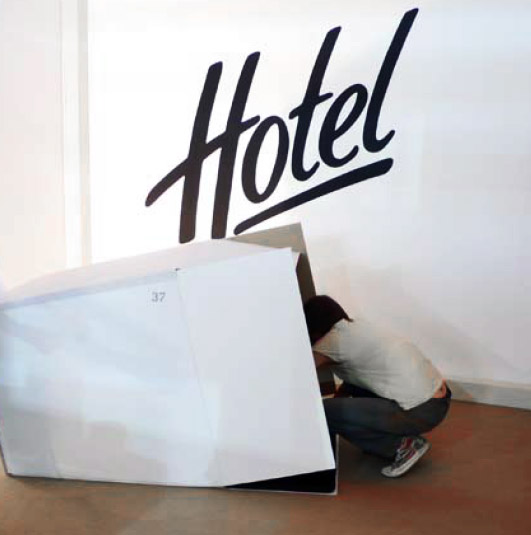 Four luxury cardboard suites are available at the conceptual Five Stars Cardboard Hotel by design duo Kueng Caputo. Each suite features a cardboard bed, pillow, and laser-cut decor. The Cardboard Hotel debuted a few years ago at the Salon Satellite and recently offered fatigued art lovers a place to rest at the Miyako Yoshinaga gallery in New York.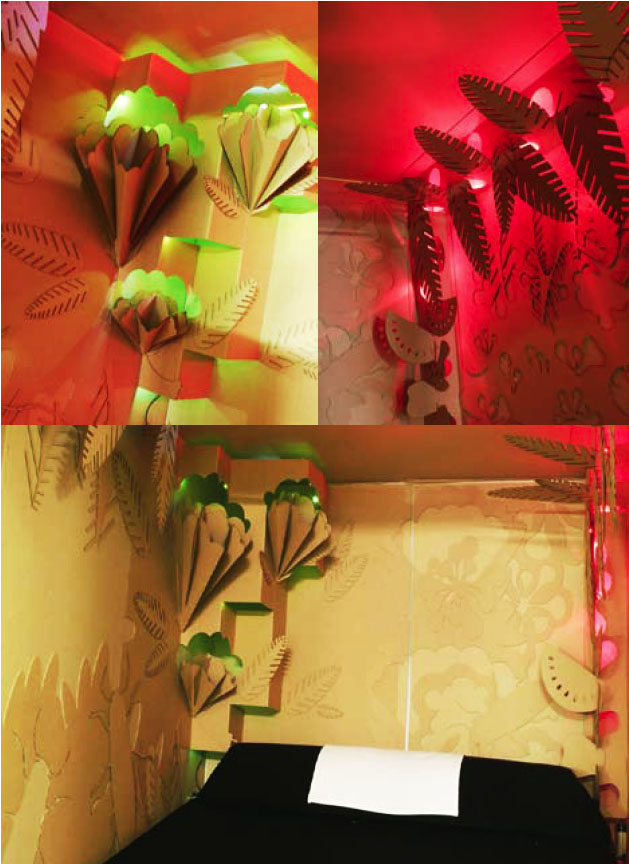 While the Classico Romantico, Italian Lover, and Sogni del Bambini all sound tempting, I think I would book the Bosco in Hawaii. LEDs shining from laser-cut palm fronds and tropical cardboard flowers! To see all of Sarah Kueng and Lovi Caputo's "pop-up interiors" visit the Keung Caputo website.
via Shelter Pop