linking partitions, wallpaper you tear, and a chair that's 95% air

The Movisi mission is to produce "modular lightweight furniture which is eco friendly and socially responsible." The 2010 catalogue showcases an array of inventive, customizable, and award winning designs from Ronen Kadushin, Karim Rashid, and PearsonLloyd. A few of my favorites included the LINK modular partition system, the Tears Off wallpaper line, and the featherweight Lyta chair. Read on.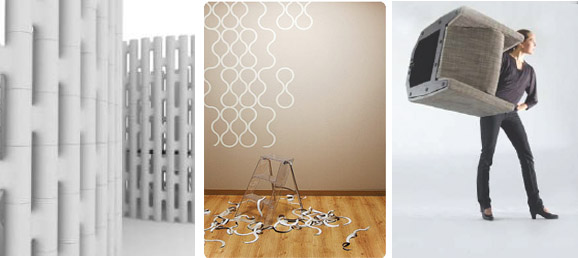 LINK is freestanding, modular partition system designed by PearsonLloyd. Units can be arranged to form undulating or straight walls and are fabricated from 100% recyclable, expanded polypropylene. There are also ten colors available; I would like to see different colored units used to create a pattern in the partition. This system would be great for a trade show booth.

Tears Off is a playful take on wallpaper from the creative powers of ZNAK, Aldo Kroese, and Studio Hausen. The rolls of paper have perforations in various designs that allow you to tear off pieces in order customize and change the look of your wall. The design allows the original wall texture and color to show through, allowing for an endless combination of paint and paper. Tears Off wallpaper comes in a variety of jewel and earth tones.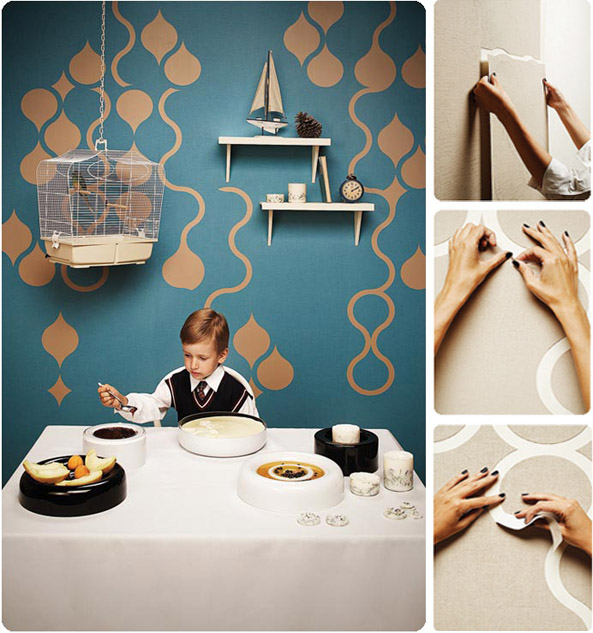 Rearranging and redecorating are a breeze with the super lightweight and customizable Lyta chair from designer Ronen Kadushin. The chair frame is made entirely of ARPRO Expanded Polypropylene, a plastic foam that is about 95% air and completely recyclable. All of the upholstery can be removed and changed in a matter of minutes making the Lyta easy to clean and versatile for any environment. A pretty handsome chair too, don't you think?