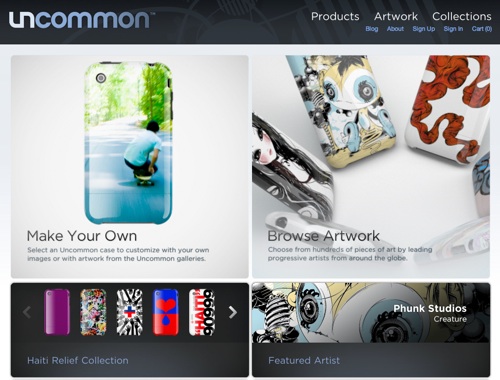 Cosmetic Customization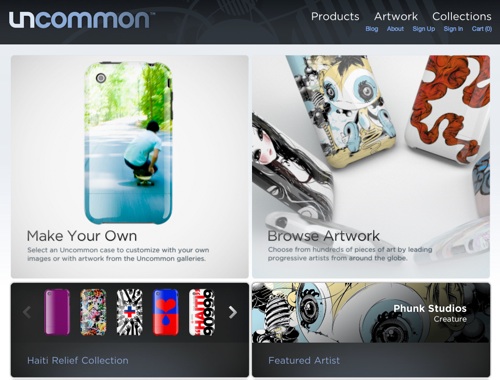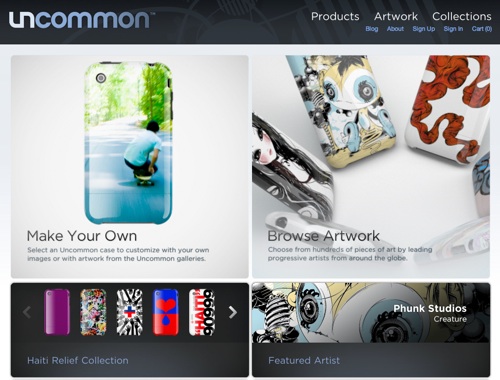 Minimal inc. has has started manufacturing totally customizable graphics on iPhone, iPod and Blackberry cases. Uncommon allows you to upload your own graphic (which you can also make cash from if other users use your design) or choose from a case in their existing lines. Their is quite an extensive library of community designs, as well as basics and an artist series to choose from if you want to be a little more common.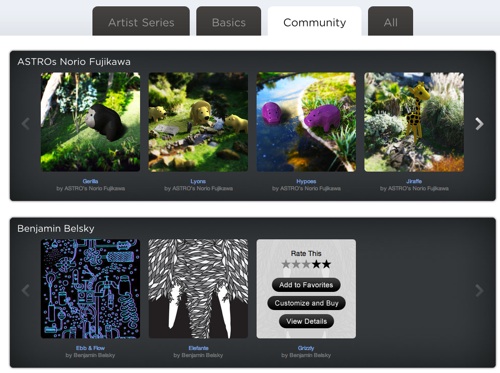 If you do chose to customize and upload your own design there is an incredibly simple flash interface to upload your own images, but this is a little limited and does not allow any layering or modification other than resize(down) or rotate. So I guess anything tricky would need to be prepared in Photoshop or similar and then applied lie a procedural map.
Who are Uncommon?
We are a team of like-minded entrepreneurs who have spent years inside the world's largest and most respected consultancies and brands. We decided it was time to band together to do something great, something that we believe in and that allows us to work with other creatives who we admire and who inspire us. Something completely uncommon. Uncommon was founded on the desire to foster an artistic community around exceptionally well-designed products. Our unique product customization experience is fueled by Uncommon's featured artists, Community artists, and user-uploaded photos and art. Uncommon artists are not only showcased on our website, but also have the opportunity to earn income through sales of their artwork on Uncommon products.