Examines the creative and commercial value of musical sampling, including the related debates over artistic expression, copyright law, and (of course) money.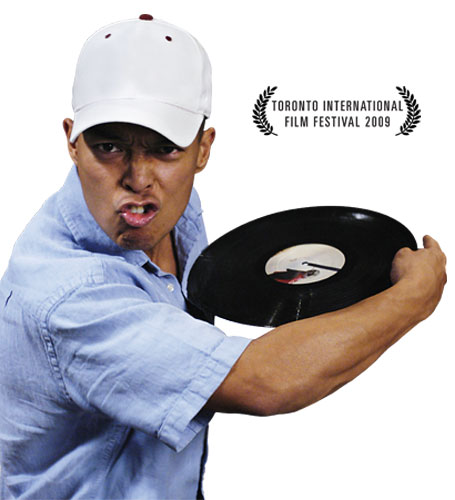 Copyright Criminals traces the rise of hip-hop from the urban streets of New York to its current status as a multibillion-dollar industry. For more than thirty years, innovative hip-hop performers and producers have been re-using portions of previously recorded music in new, otherwise original compositions. When lawyers and record companies got involved, what was once referred to as a "borrowed melody" became a "copyright infringement."The film showcases many of hip-hop music's founding figures like Public Enemy, De La Soul, and Digital Underground—while also featuring emerging hip-hop artists from record labels Definitive Jux, Rhymesayers, Ninja Tune, and more.

Directed by Benjamin Franzen and Kembrew McLeod the PBS documentary Draws from more than fifty interviews with prominent musicians, artists, scholars, lawyers, and music industry representatives including George Clinton, Chuck D., Mix Master Mike, DJ Q-Bert, Saul Williams, Aesop Rock and El-P.
watch the trailer here
Ben Franzen is an Atlanta-based photographer and video producer. He owns and operates an independent production company, Changing Images, which provides a variety of media expertise ranging from large format photography to HD video production. Franzen earned a BFA in photography and a BA in the communication studies production program at the University of Iowa. Franzen's personal work has been shown in film festivals, and he has received awards and grants from the Iowa Arts Council and the National Endowment for the Humanities.
Kembrew McLeod is an independent documentary filmmaker and a media studies scholar at the University of Iowa whose work focuses on both popular music and the cultural impact of intellectual property law. Associate Professor McLeod has written refereed journal articles on copyright and music, and has published two books on the subject: Owning Culture: Authorship, Ownership and Intellectual Property Law (Lang, 2001) and Freedom of Expression®: Overzealous Copyright Bozos and Other Enemies of Creativity (Doubleday, 2005), which received the Oboler book award from the American Library Association.