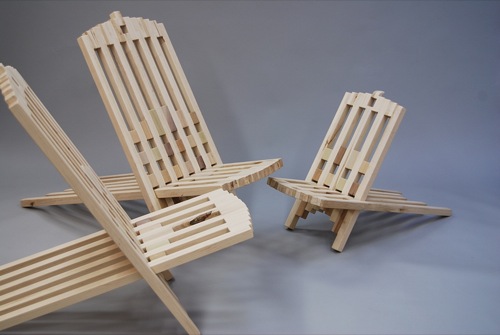 Flat Pack Rocker and Chair Components as Wall Art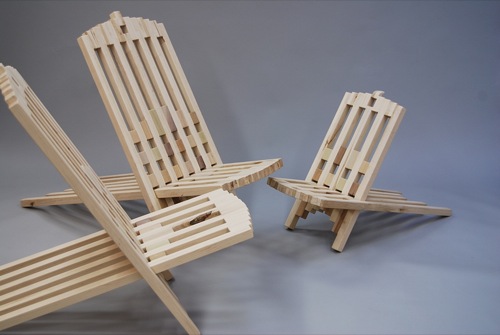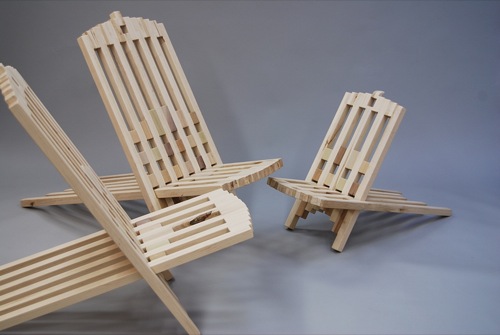 CNC Adjustable Rocking Chair by Hongtao Zhou is an unusual looking rocking chair with a broad variation of customization. His Decoration of sitting draws inspiration from Native American Turkey Feather Art as the individual components hang together on a wall peg, then assembled for seating.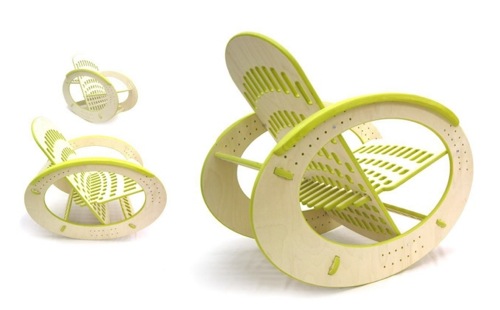 Unlike other mechanical adjustable furniture, the rocking chair provides a wider population with more rocking functions by adjustable design using renewable material. A new finger-end adjustable wood joint system is created to provide broader consumer group with comfortable and ergonomically correct products. The furniture designs that use this system are knock down, adjustable, easy to produce and suited for mass customization.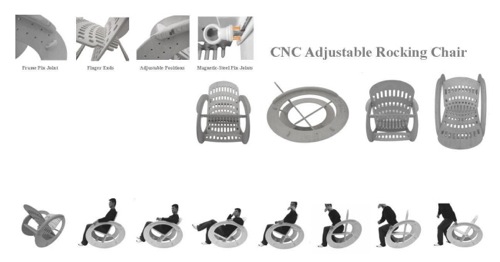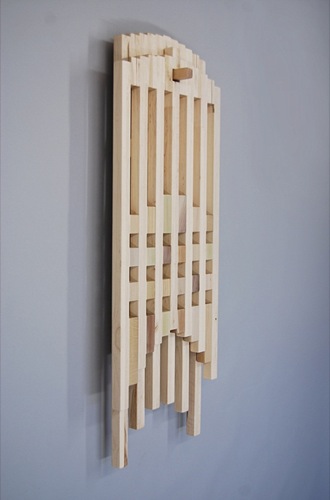 Line up your walls with these flags, to decorative a house.
Line up these flags in pairs, they starts functions as chairs.
Line up the slots in levels, these chairs are adjustable in heights, depth and angles.