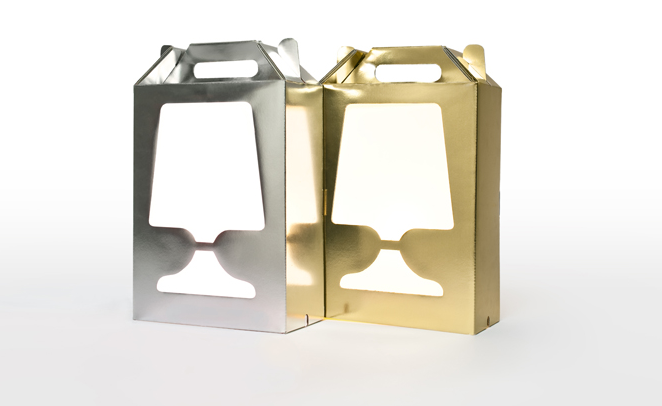 just may be my favorite laser-cut lighting design ever
Gold and silver paint turn these cardboard lamps by Hiroshi Tsunoda Design Studio into a glamorous statement of simplicity and sustainability. The Flamp table lamp is made from laser-cut cardboard and polypropylene. A cable and socket comes inside each Flamp box. And best of all, it's on sale at Design Code for just €30. If you find metallics too outlandish, there are also black and white versions with a variety of polypropylene colors.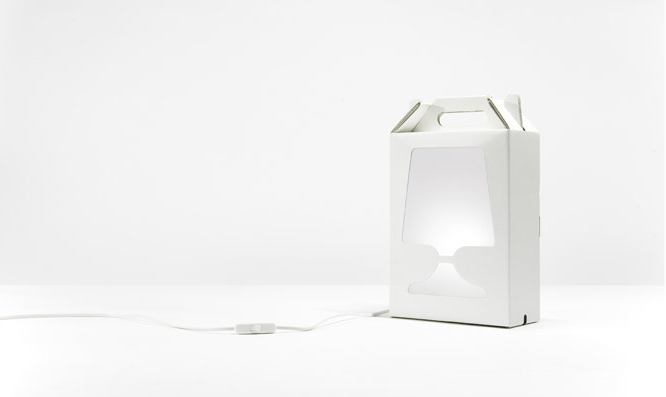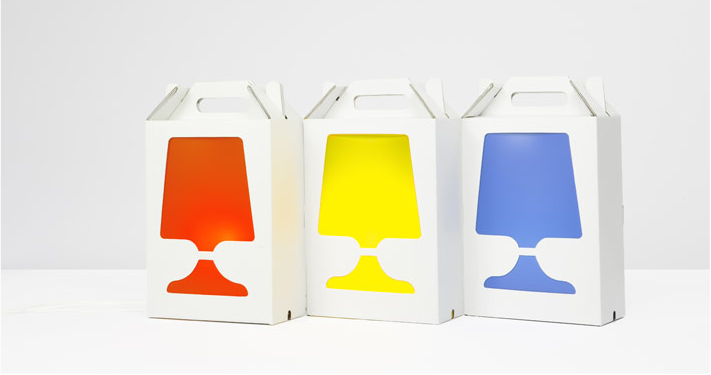 Hiroshi Tsunoda Design Studio is an independent collective of young creatives under the direction of thirty-six year old Tsunoda. From their base in Barcelona, HTDS produces a range of furniture, lighting, and design objects for the home. Jump ahead to see a selection of CNC and laser-cut designs.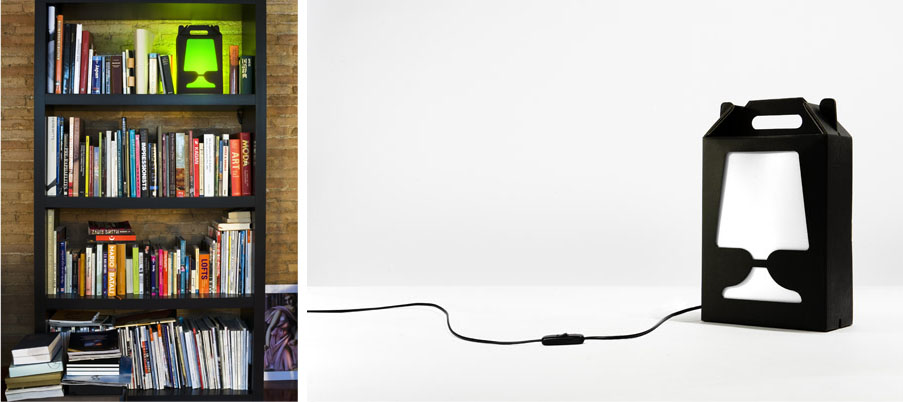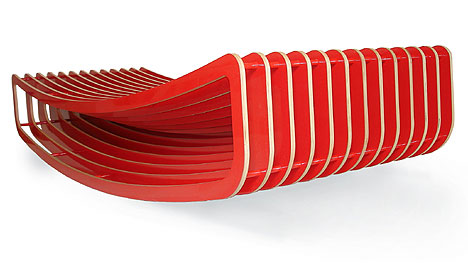 The Boulevard bench is a rocking chaise made from CNC cut and laminated wood that gradually gets thicker in the center for extra stability and comfort.
The Chic Lamp series features shades laser-cut with a season specific design. Above are the the Fall and Spring shades.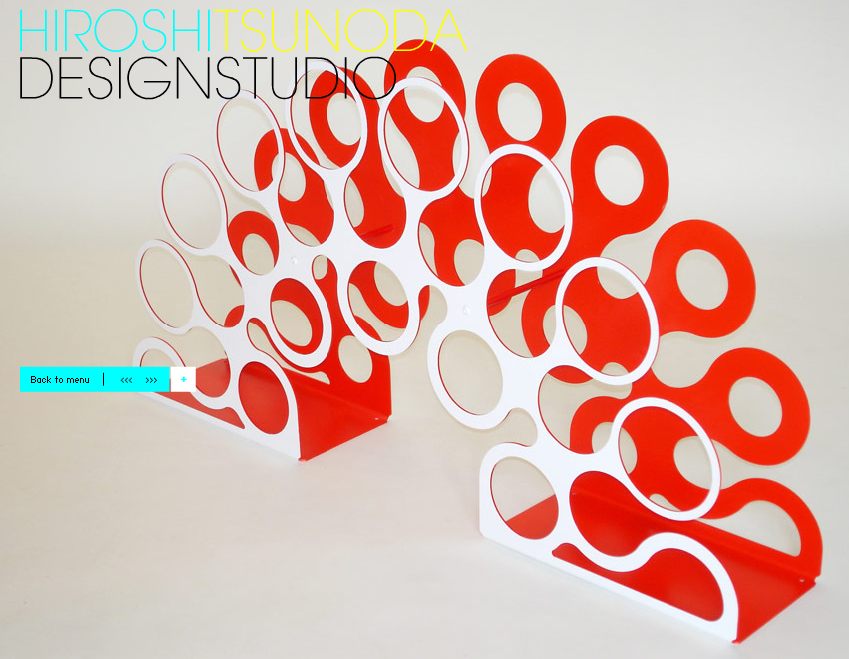 Twenty-two bottles can fit in this rainbow rack of laser-cut steel.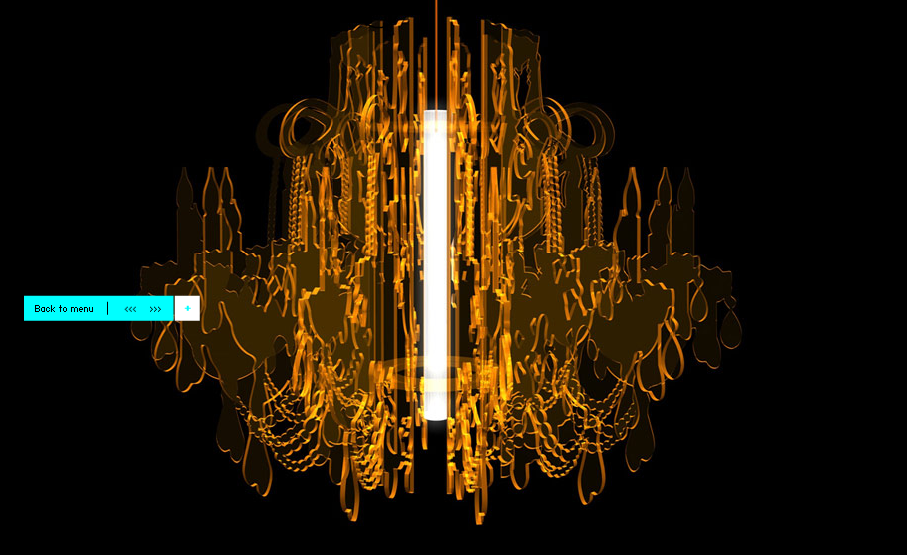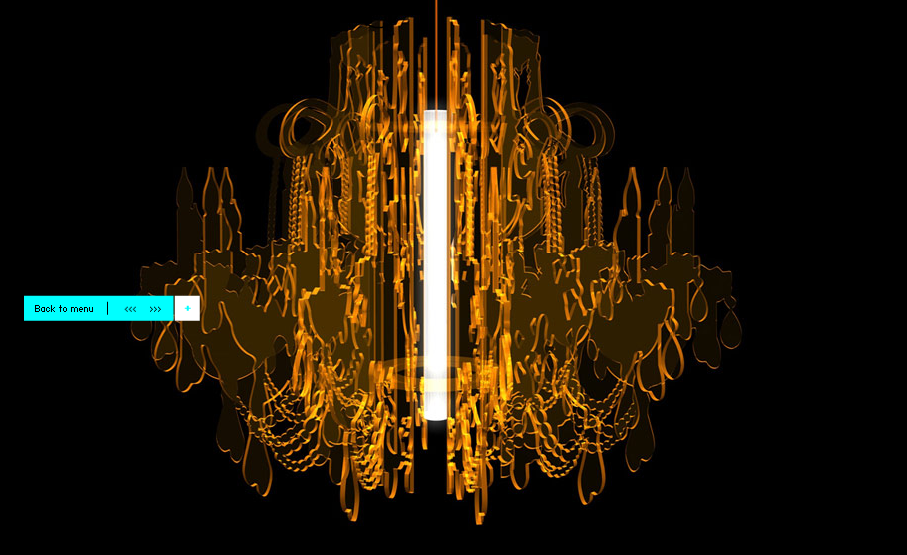 Above is the Shann laser-cut, acrylic chandelier from 2004.