showing off the beauty of clear acrylic

Speaking of origami, I love these laser-etched tangram earrings from Antlitz. The etched lines read like a penciled diagram, looking very mathy and sleek.
But if angles aren't your thing, Antlitz designers Dörte Bundt and Ke Wu have a range of curves up for offer too, including a intricately cut tree to hang your jewelry. Keep up with the latest designs—including new floral patterned pendants—at the Antlitz blog.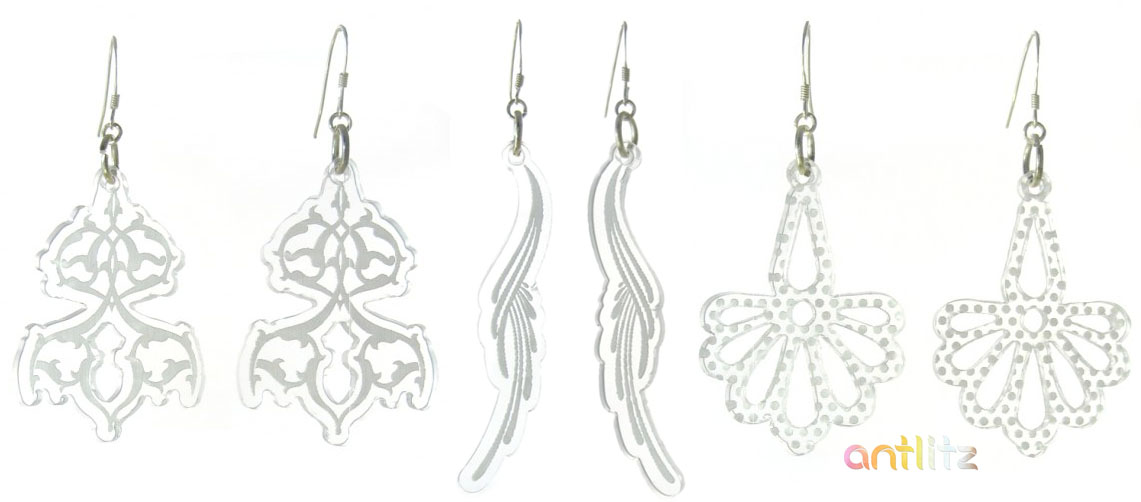 available at modamuse