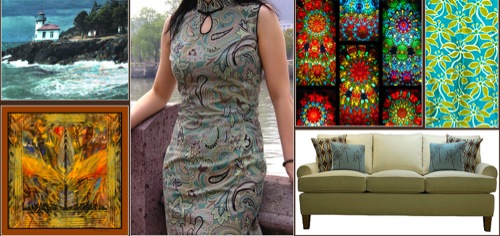 3 Steps to DIY Printed Fabrics Starting at $20 Per Yard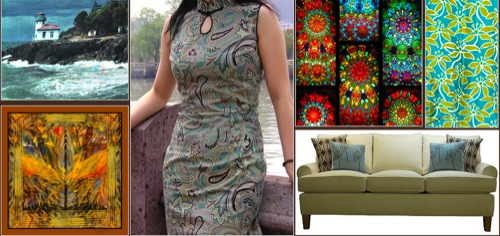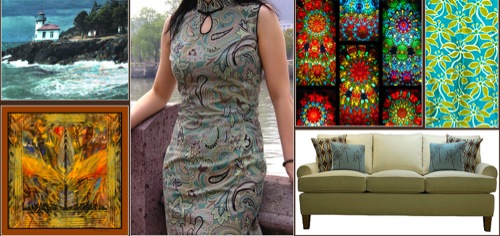 Update 5 Sept 2011: We've received a few messages from people saying that they have been charged for Karma Kraft orders that they never received. No one from the Ponoko blog team has ever ordered from Karma Kraft; this blog post is just information from the Karma Kraft site.
With Karma Kraft you can upload and print your own designs on: Cotton, Linen, Silk, Polyester, Rayon, Suede, Ramie, Hemp or Wool. But if there is a specific fabric you need that they do not have listed here we can get it for you and print on your new fabric base. They can quote you the total printing cost per square yard using your chosen fabric before you order. If you choose a special "non-stocked" fabric for your order they do require a 20 yard minimum order.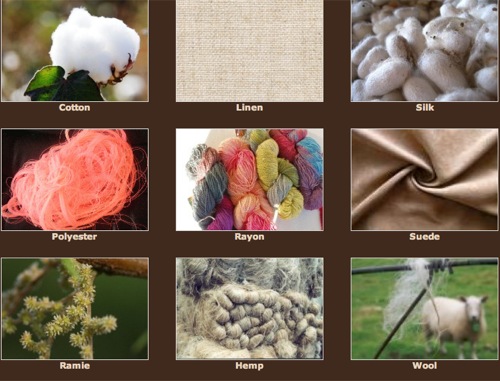 You can upload any image, a photograph, a scan or a design you have already edited. If your file has not been "cleaned" we can clean it for you and prepare it for printing. After you upload your design you will be directed to Step 2. At that point you can choose the repeat of your pattern, the material you would like to print on and the amount you would like to order. You can also choose to have us cut and sew some items if you wish. We can make a pillow, pet bed, scarf, tablecloth or an appreal item. Just give us the required size you need and we can cut and sew it for you. After Step 2 is complete you will be directed to Step 3 which you can review your oder and buy your custom fabric. That's it, 3 simple steps.
Karma Kraft uses traditional fabric dyes and digitally prints on a multitude of fabrics at a factory in Hangzhou, China. It can turn an order around in about a week.They also offer special designer and student discounts and larger quantities they can offer a discount if it is the same pattern. Karma Kraft offers cut and sew services examples include handbags, pillows and shopping totes.
via ABC News