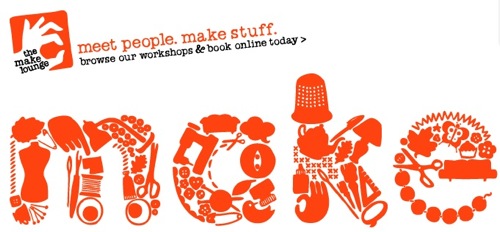 Don't just DIY. Meet People. Make Stuff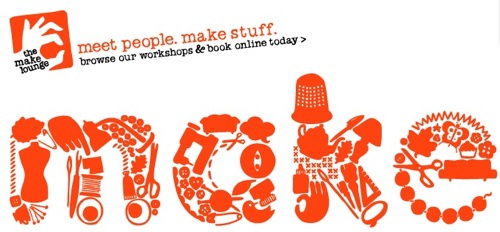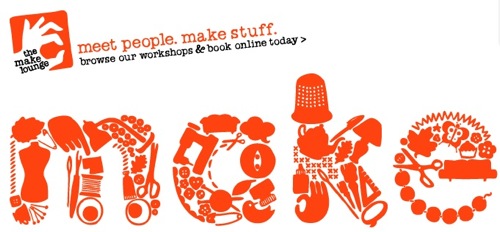 Because DIY can be a lonely pursuit, The Make Lounge offers contemporary craft workshops with a stylish, social twist — perfect for embracing the "make do and mend" ethic in a fashionable way!
Instead of crafting away alone in your bedroom, why not get together with other like-minded makers, learn some new skills and make some new friends with workshops, parties and bespoke events, the workshops having around 8 people in each session or you can organise your own group of friends to craft together.
"In 2007, UK based magazine journalist Jennifer Pirtle longed for a tactile experience after spending hours at her computer each day but had little recent experience with crafts. When she looked for a teacher, her enthusiasm quickly turned to frustration: most courses were several weeks long and required hundreds of pounds (U$ expensive) in fees. Worse still, their approach to crafting — and their venues — felt decidedly old-fashioned.
As she searched for an alternative, she met plenty of other people who felt the same way. Some wanted to make things but didn't know how. Others simply wanted something different to do on their own or with friends. For each of them, she created The Make Lounge, a stylish, welcoming space featuring short-term, project-oriented craft workshops. And now The Make Lounge has a retail shop, featuring all manner of crafting supplies, including gorgeous fabrics, haberdashery, trimmings, craft books and magazines, stylish kits, and even lovely handmade goods."