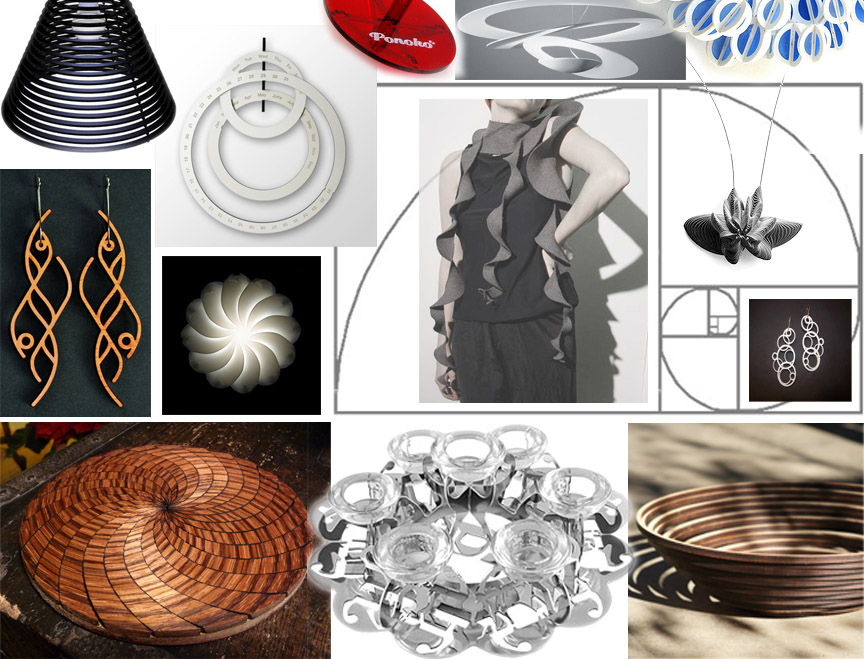 20 Dizzying Designs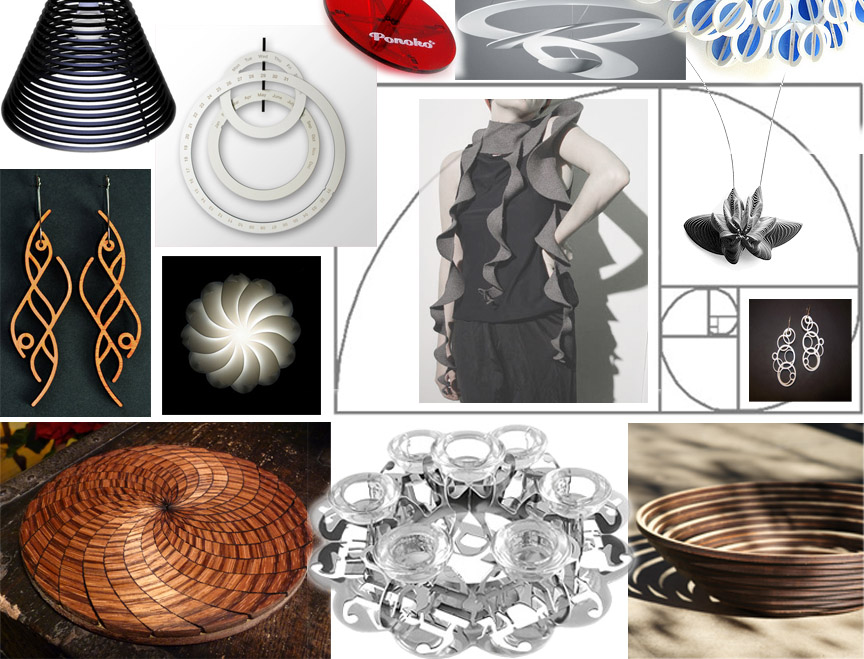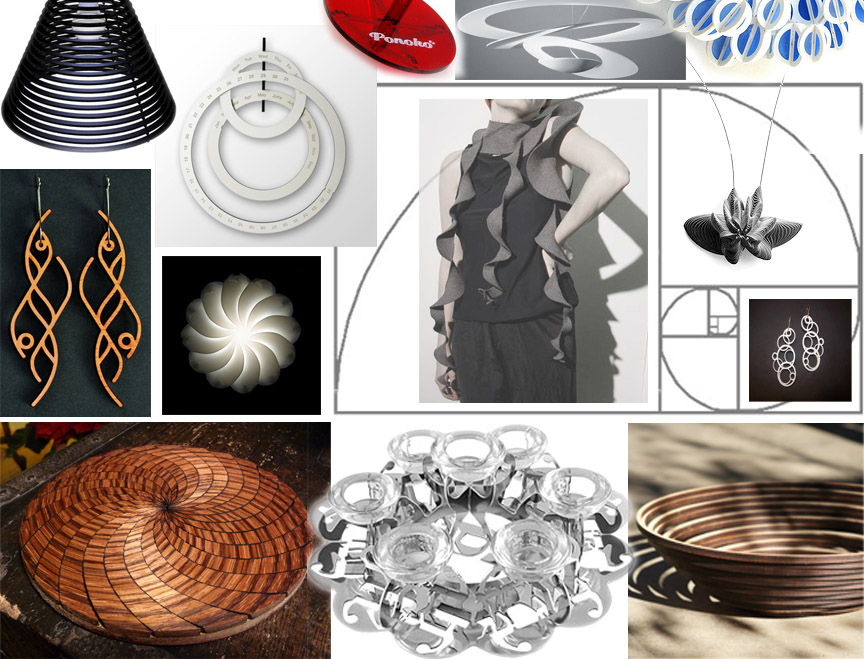 It's New Year's Eve and heads will soon be spinning! So start the New Year with spirals, swirls, laser-cut loops and concentric circles. Twenty designs from fashion and jewelry to toys and tools after the jump.
A nice graphic pattern created by overlapping laser-cut circles.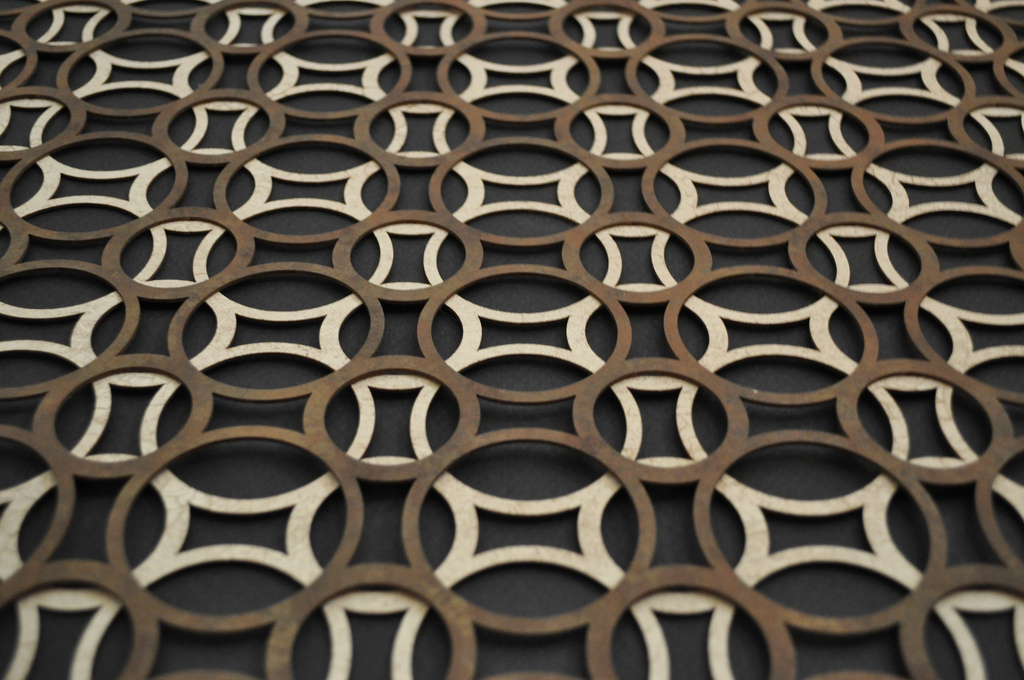 Keep track of the new year with the endless Ring Calendar by Spunique.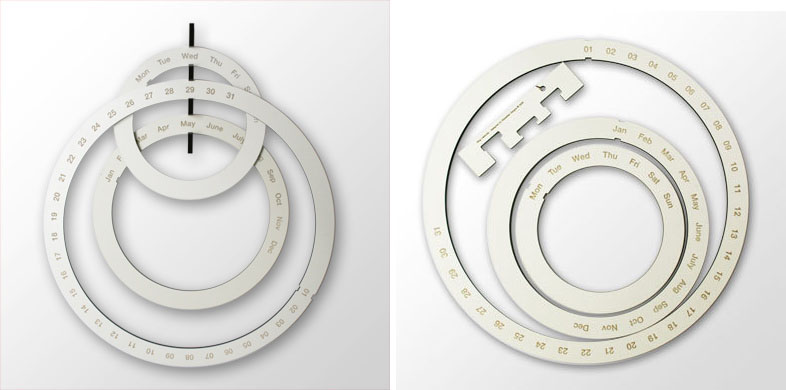 Get into spiral style with the Logarithmic Scarf designed by Interesting Particulars.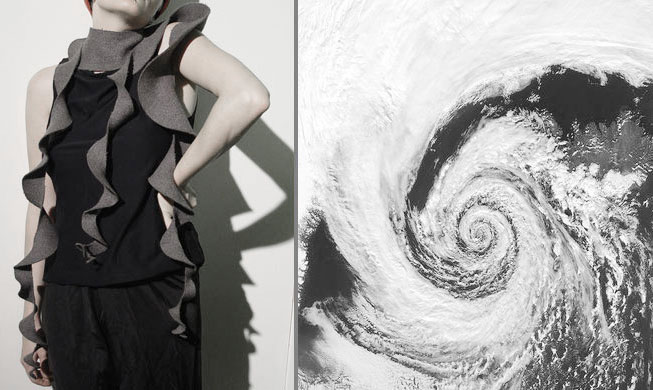 Stainless steel seder plate and candle sticks for a fancy Passover 2010.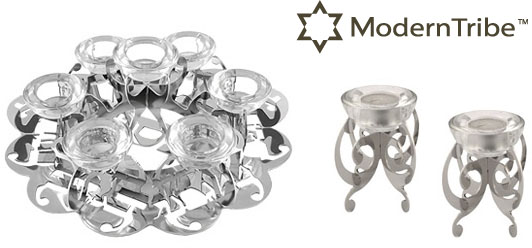 Concentric bamboo rings make an especially beautiful and eco-friendly bowl. by Roy Sablosky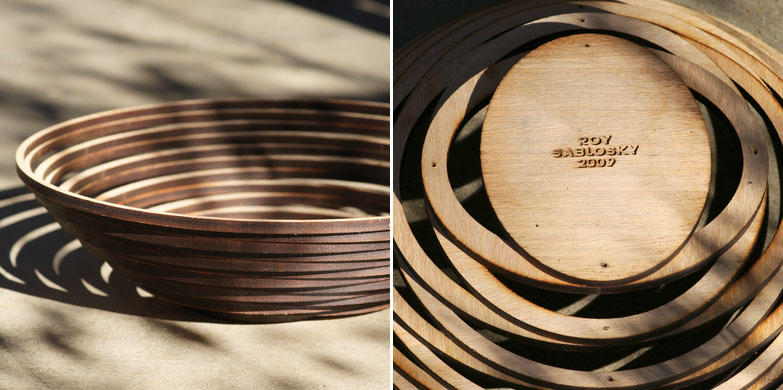 n.e.r.v.o.u.s. orchid necklace is a paradigm of digitally fabricated, take-your-breath-away beauty.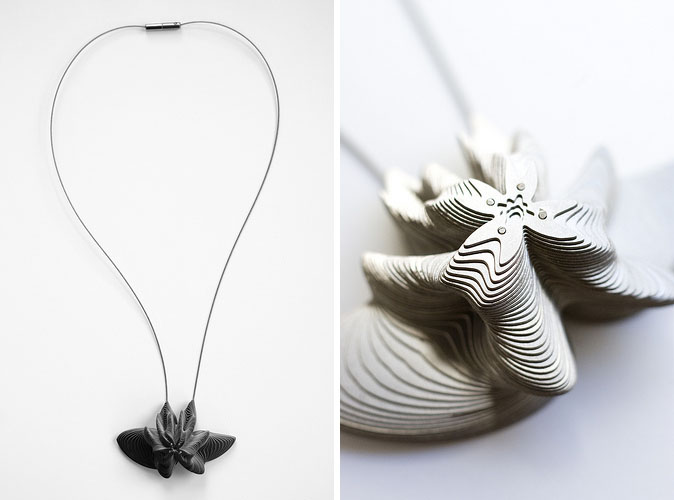 Share in designer Melanie Lynn's circle obsession with these bubbly earrings.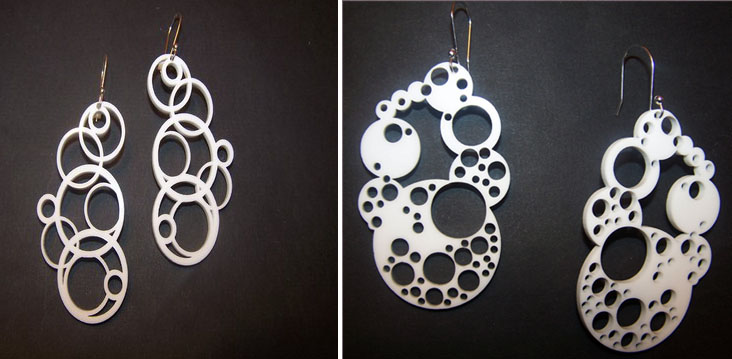 This clever piece by TechShop member Matt uses strategically laser-cut pieces to create a spiral with the grain of the wood.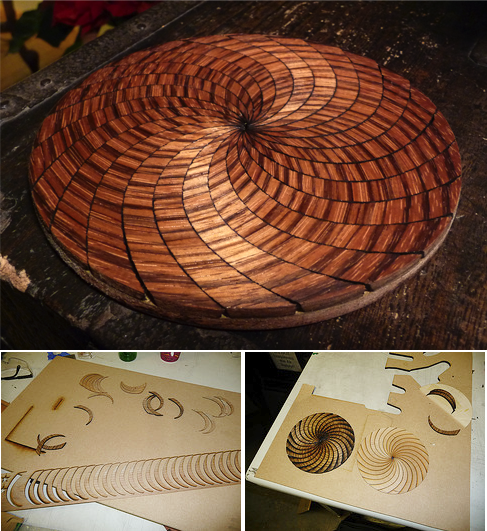 Finding Phi is a cinch with these Golden Spiral Calipers from Weird Sky.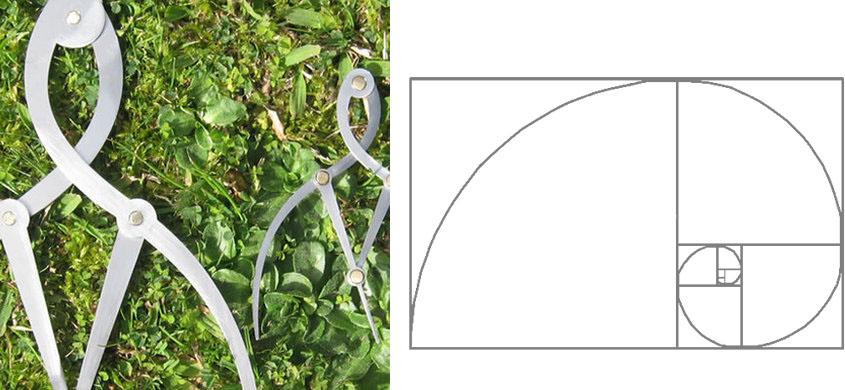 Wood Marvels' locomotive moves at full speed with spinning wheels and a customizable boiler.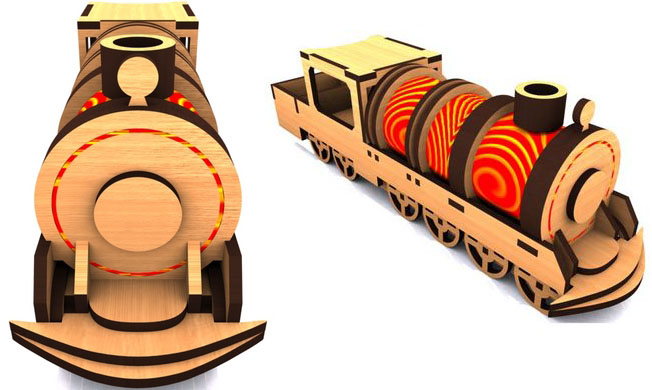 Sinusoidal jewelry by freestylen symbolizes the waves off the New Zealand shore.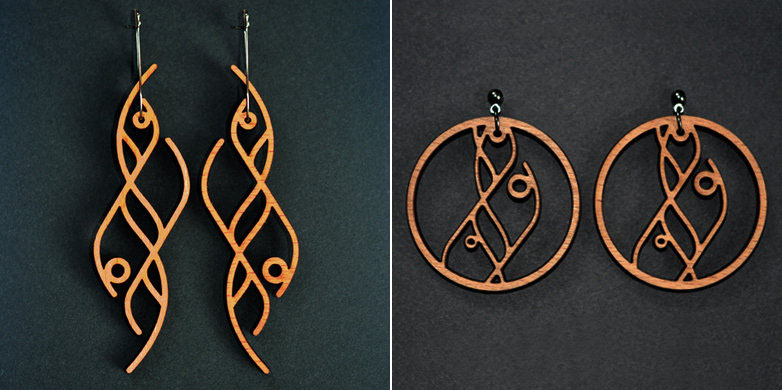 Light pierces through the Obrut light spiral by VirtualTerritory.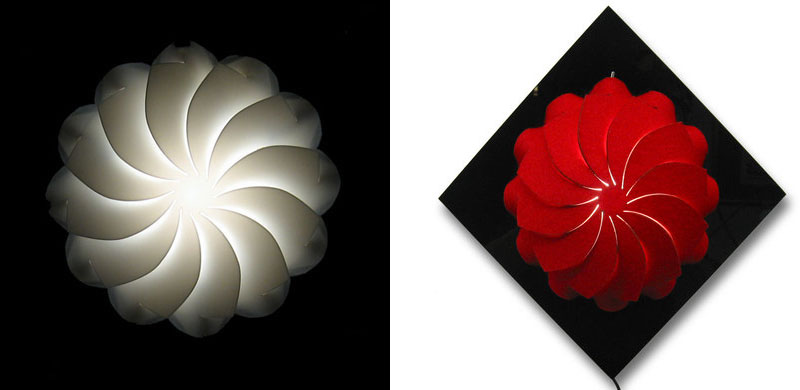 The engraving on this spinning top can be anything you want, but I think I prefer the Ponoko logo.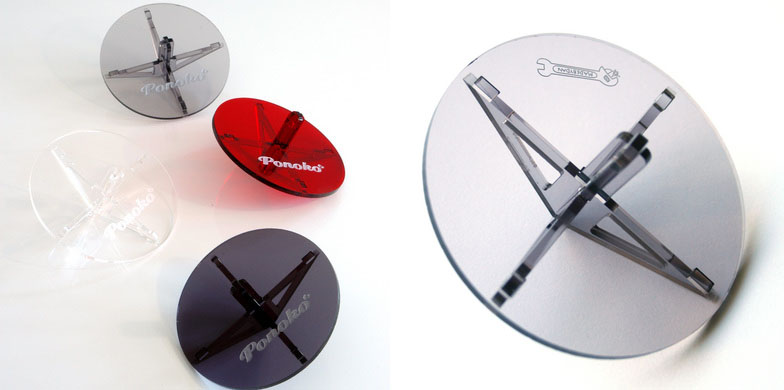 Artful spirals from Artemide lighting.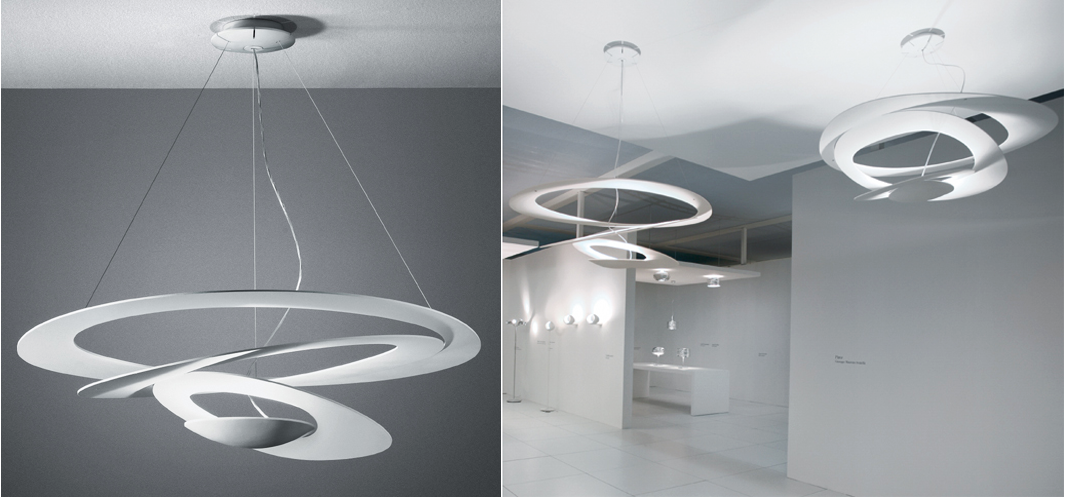 The CMYK shade by SOPDS gives maximum effect with minimal waste.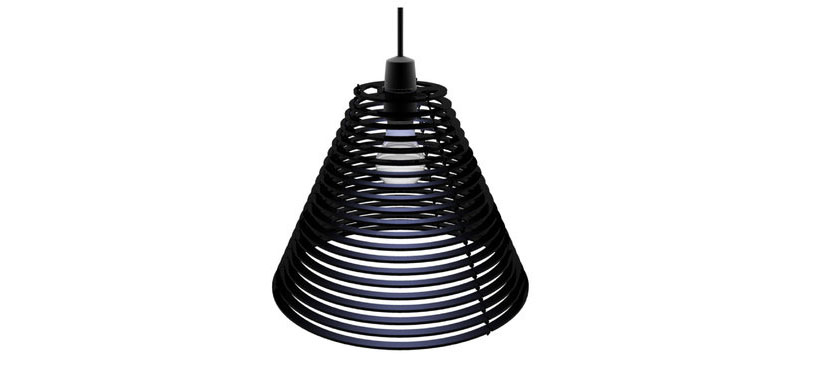 Floral cut outs swirl around in these ingenious rotating earrings by Producer.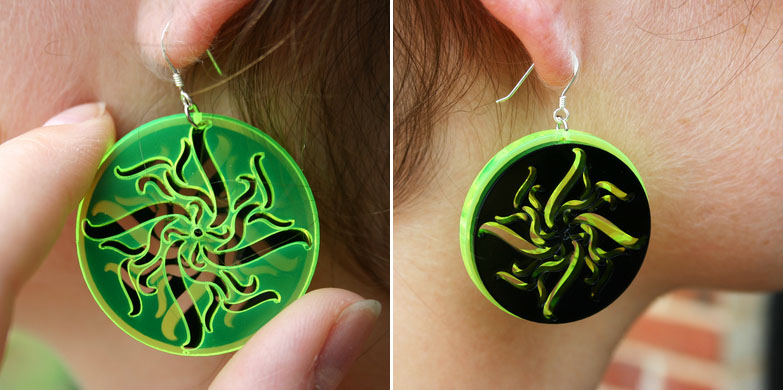 Graphic Designer Lucy Hargrave uses an intricate mandala design in her Soapworks packaging.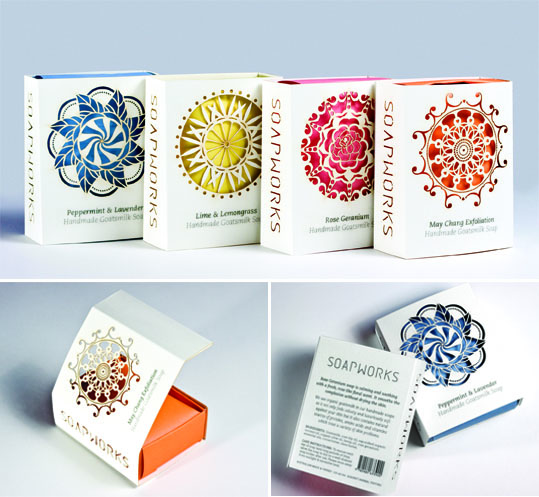 The Loop Necklace by Marmalade Park is a felt faux-chain of very bold ovals.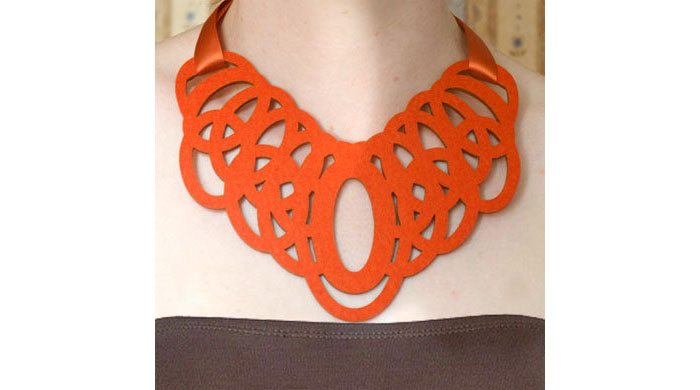 Jewelry designer Lynne Maclachlan uses laser-cut plastic and resin in these geometric yet organic accessories.

Be prepared for math-doodling anytime with the Spirosketch bangle and necklace from Polymath Design Lab.