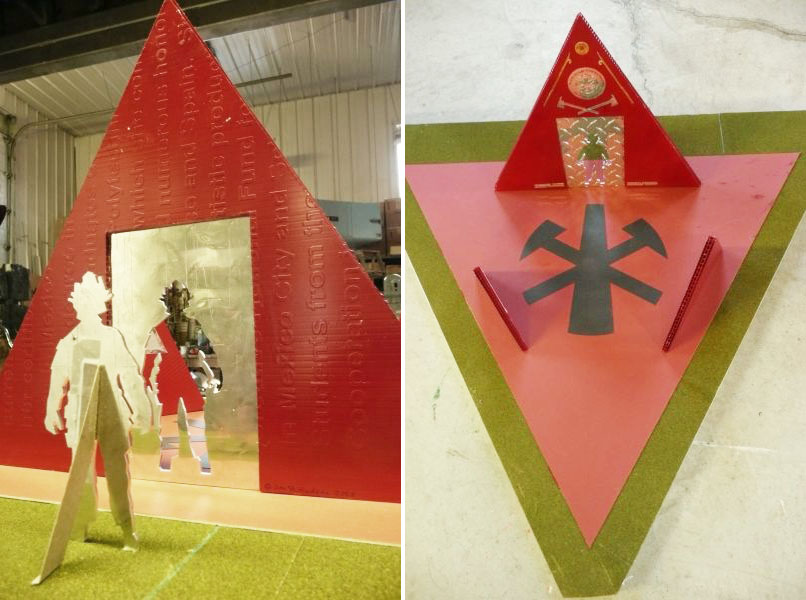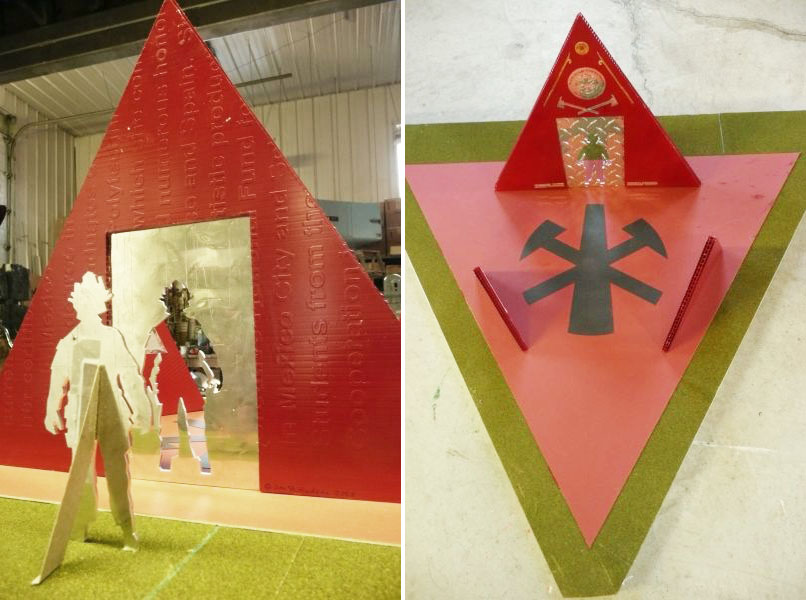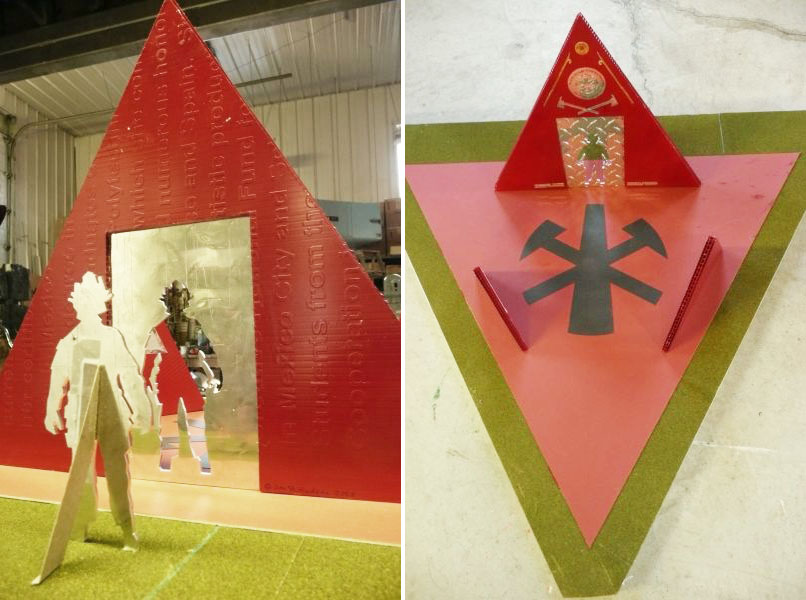 Sculptor Jon Barlow Hudson has received a commission to design the Miami Valley Firefighters Memorial. Tens of thousands of dollars have been raised by the local community to start construction on the public work entitled 'Fire Wall'.
The memorial will not be the typical heroic bronze. The design of 'Fire Wall' features the silhouette of a fireman laser-cut from the aluminum tread plate from a firetruck and the names of deceased firefighters engraved on triangular walls.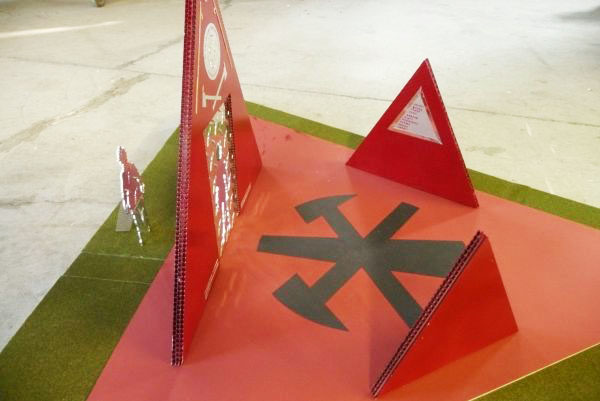 Jump ahead for photos of Hudson's previous accomplishments.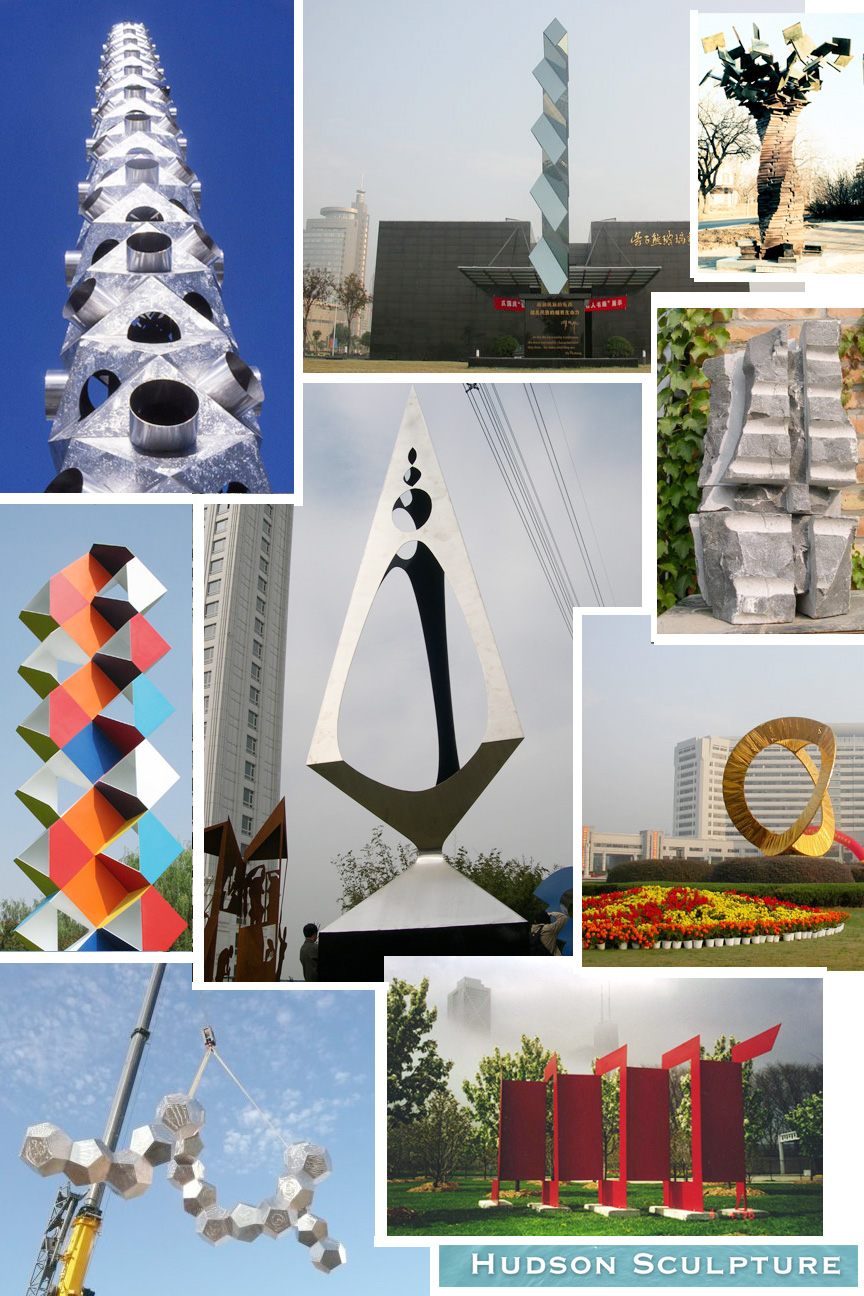 Hudson's work can be found throughout the world — Egypt, Spain, Germany, France, China, Lebanon, Lithuania, Dubai, Hungary, and all over the US. You can click through all of his fantastic work at the artist's website hudsonsculpture.com.