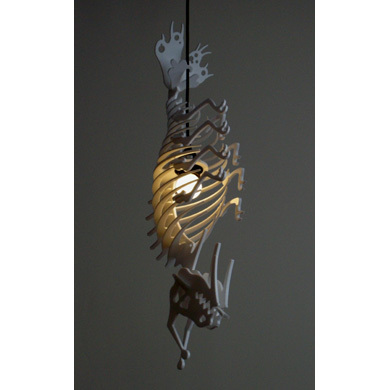 by RandomWalkDesignLab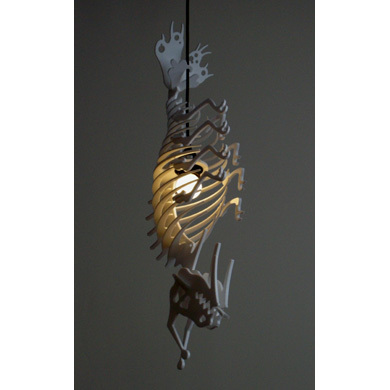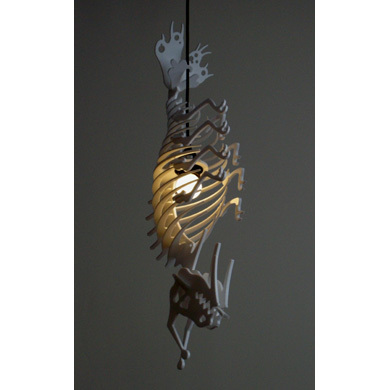 This happy creature maybe shouldn't be. He's a broken branch on the evolutionary tree. Sea monster, dinosaur, walrus? What is he exactly? One things for sure, he makes a damn good lamp. Available in black and white.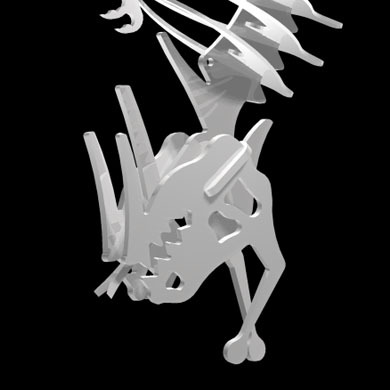 Interestingly this is a self-assembly item and directions will be included but they also recommend a couple of easy to get products to use in conjunction with the laser cut part, along with a video of assembly.
You will need to purchase a simple fixture to use inside the monster. The Ikea Hemma cord set is recommended, You will also need to purchase a low wattage, low heat bulb that will fit inside the monster. An LED bulb from LEDtronics is recommended
Oh, and check out it's brother the Hopeful Monster, a table lamp.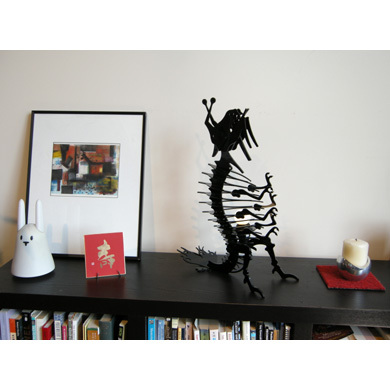 RandomWalkDesignLab aka Chris Niederer is a designer located in Brooklyn, NY. Check out his blog that includes an interesting recent project for the Decompression event in NYC. The Dinoball is a cross between a teacup fairground ride and a teeter totter, The Instability of Form (aka Dinoball) is an interactive sculpture. It has three dinosaur heads mounted on it, and the riders' collective motion can lean it back and forth encouraging one dinosaur over another. (The piece can also be spun on wheels) The three heads express the continuity and instability of forms in nature as they evolve. Each one is slightly different, and the circular nature of the piece asks the question: "which came first, the chicken or the dinosaur egg?"
Weird and cool.