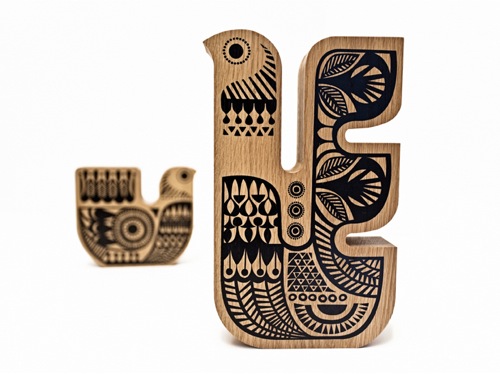 To make it safe to sleep.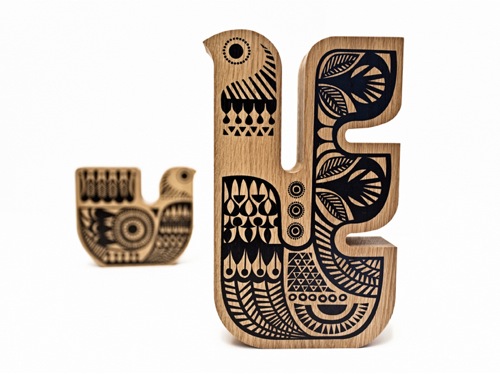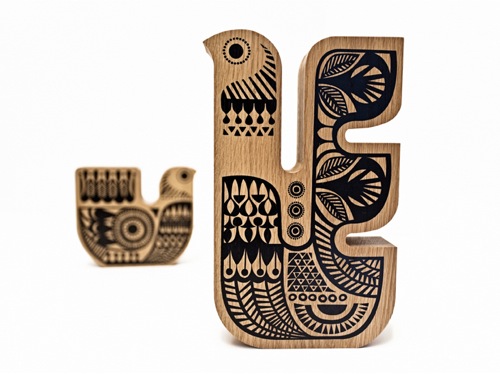 In Karelia there was an ancient belief in the Sielulintu or Soul bird. The Sielulintu was thought to deliver the soul to newborn babies and also to transport the soul to the afterlife at the moment of death.
It was believed the Sielulintu protected a persons soul at it's most vulnerable; when dreaming, and it was tradition to keep a carved wooden bird by the bedside to keep the soul safe during sleep.
Handcrafted in England from solid brown oak from a sustainable source with a screen printed detail, the folk-art nature of the is beautifully realized. I could see how this could also work with a laser cut and etch (maybe not as folky).
With only 100 produced you will have to get in quick before they sell out..
Sanna Annukka is an illustrator and print maker with a love for nature and Finland's national epic known as The Kalevala, a collection of folklore songs that are quite simply magical.
via Oh Joy