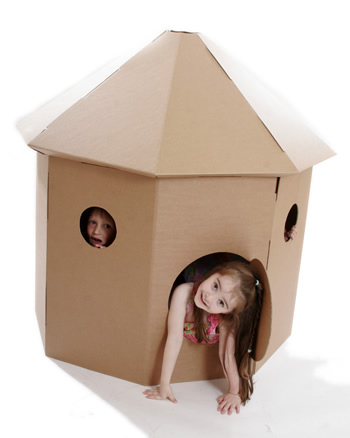 Think Inside the Box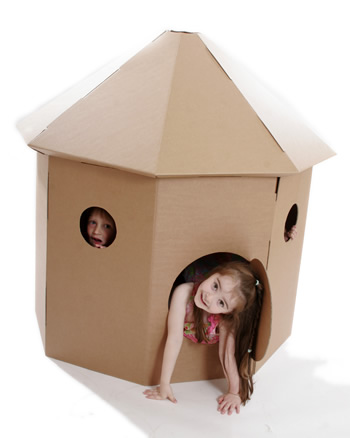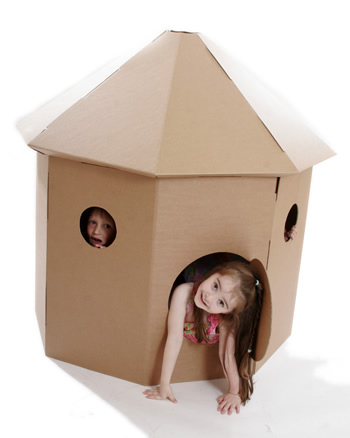 Paperpod have produced a range of environmentally friendly, cost effective, sturdy, and practical designs made from recycled corrugated cardboard. From their range of chairs to the toy fort, dolls house and play house, the beauty lies in their simplicity. They are a blank canvas for children to play, create & decorate using paint, collage, pens & crayons, limited only by imagination.
Everything can be folded flat – an ideal storage solution. Use in the home, childcare setting or school to create a personal touch. A great idea for children's parties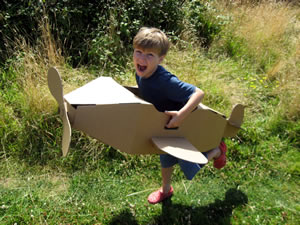 PaperPod are a U.K. based company which designs and distributes an imaginative range, eco-friendly products for schools and nurseries using recycled cardboard. Promoting creativity and imagination, Paperpods original designs support EYFS and National curriculum recommendations. Sturdy, safe and fun they can be decorated using paint and collage or left blank to inspire young imaginations. Fold flat for storage and fully recyclable. Paperpod has developed over the last 4 years and now has licences in Canada, the United States of America and Europe, as well as interest from Australia, South Africa and the Far East.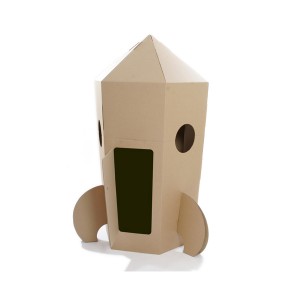 Paul Martin, Paperpod's Owner and Award Winning Product Designer has over 25 years experience as a Cardboard Engineer, resulting in products that are multifunctional, as they work as a construction toy (assembly), craft toy (decoration) and a purposeful play structure or piece of furniture. Inspiration for Paperpod came to Paul when Christmas and Birthday presents were often discarded so the children could have hours of fun playing with the box!