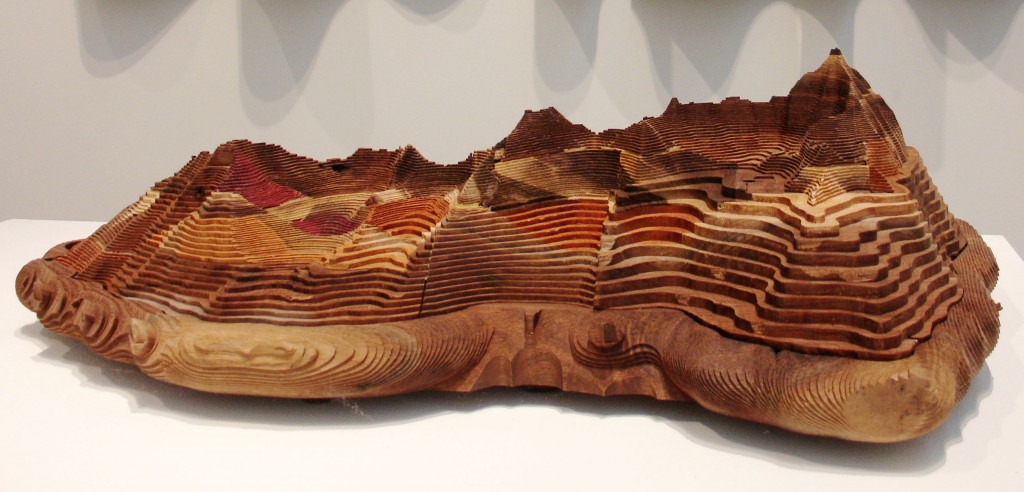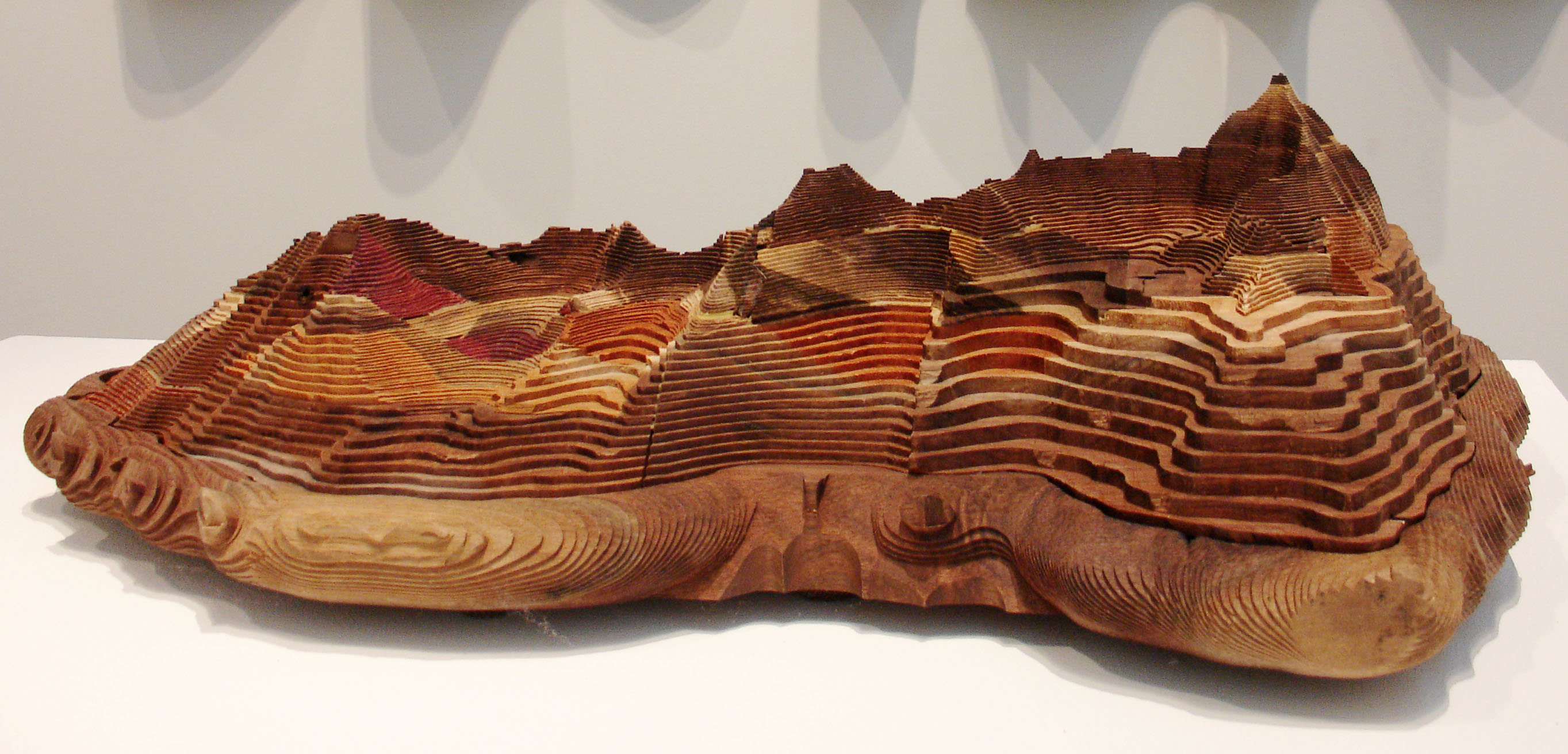 Artist Arlene Shechet has no material boundaries it seems. Her methods range from cutting felt and making paper to capturing water within rubber and casting rope in glass. Although Shechet has been exhibiting for twenty-five years, I only first saw her work this fall at the Museum of Contemporary Art Denver. The exhibition, which closes in early January 2010, includes paper works of cast cotton pulp, hanging carpets of cut felt, and laminate constructions of various elevations in Colorado.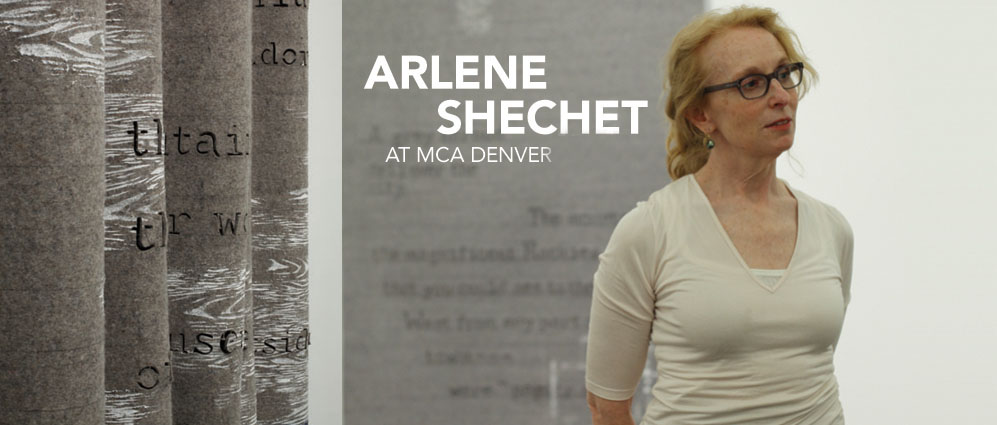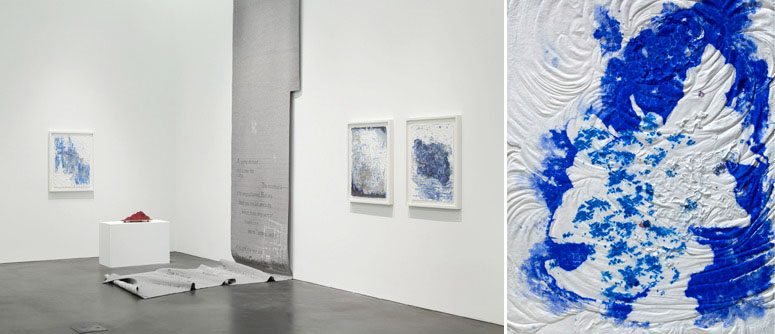 The ambit of materials and techniques used in Here and There is unified by the forms of ripples, layers, and swells — the forms of geography. The palette recalls the colors of stones, trees, and water. While nature is an obvious theme, the precision of the work reminds me more of technology. Many of the pieces in this show could have been executed with a laser-cutter. Only her elevation sculptures appeared to have any computer-aided design. I visited the artist's site to see if any of her previous work used rapid manufacturing techniques. While I found no definite examples, I was surprised to see how much of her past work looked as if it could be 3D printed.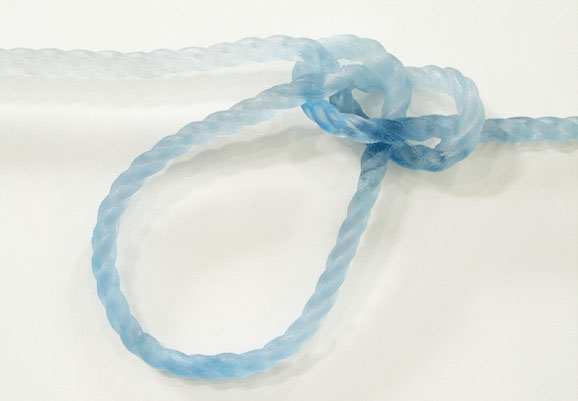 In 2004, Shechet exhibited Out of the Blue, an installation of cast crystal rope that was looped, knotted, and threaded through the walls of a Los Angeles gallery. The texture and translucence evoke the qualities of 3D printed objects, that sensation of an object feeling raw and somehow unreal.

Casting Water 2005 captures the contours of water in motion — surging, oozing, and billowing across the floor. The fluid landscape is fixed in pigmented cast rubber.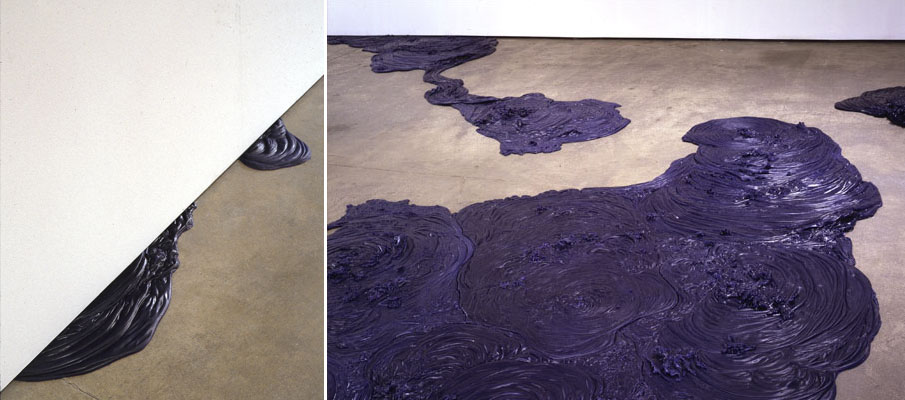 It will be interesting to see if Shechet ever integrates digital fabrication methods into her artwork and how that might alter the resulting aesthetic. In the meantime, seeing her craft in person is an experience I highly recommend. Here and There is on display until 10 January 2010 at MCA Denver. Blow by Blow is on view at the Tang Museum at Skidmore College. And a solo show will be coming sometime in 2010 to Jack Shainman Gallery in New York.