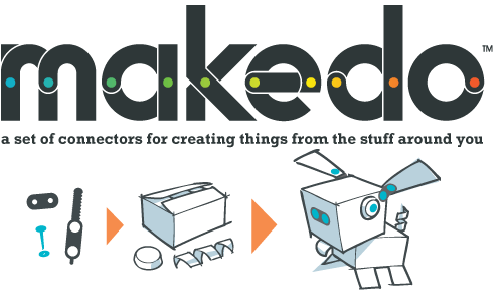 Or, Linking things to make better things.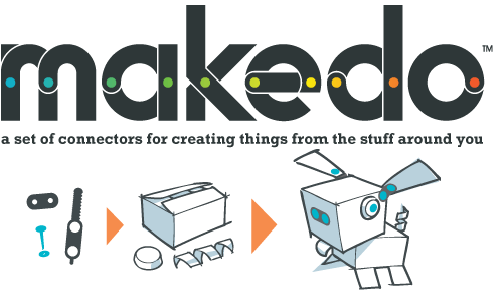 Makedo is a connector system that enables materials including cardboard, plastic and fabric to easily join together to form new objects or structures. When you're done playing, simply pull it apart to reuse over and over again. makedo is made up of three simple parts: a connector, a hinge and a construction tool. The connector comprises a pin and a clip which clamp material together. Squeeze the clip to release the parts for reuse. The hinge pivots freely or locks into a fixed position. It can join or create a corner between two materials or be used to form a swiveling moving part. The construction tool can punch holes and cut through various types of card without risk of injury. It is through these widgets that makedo opens up the possibility of creation by allowing manipulation and connection of material, over and over.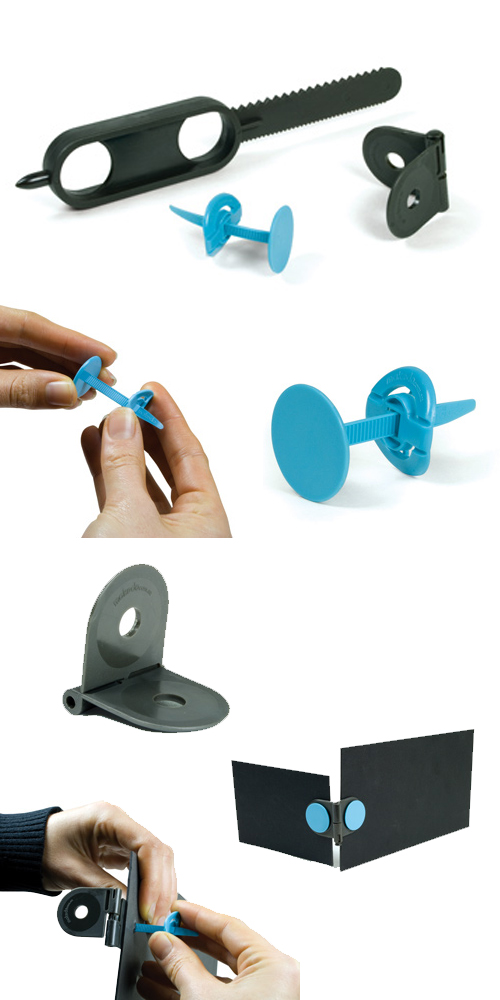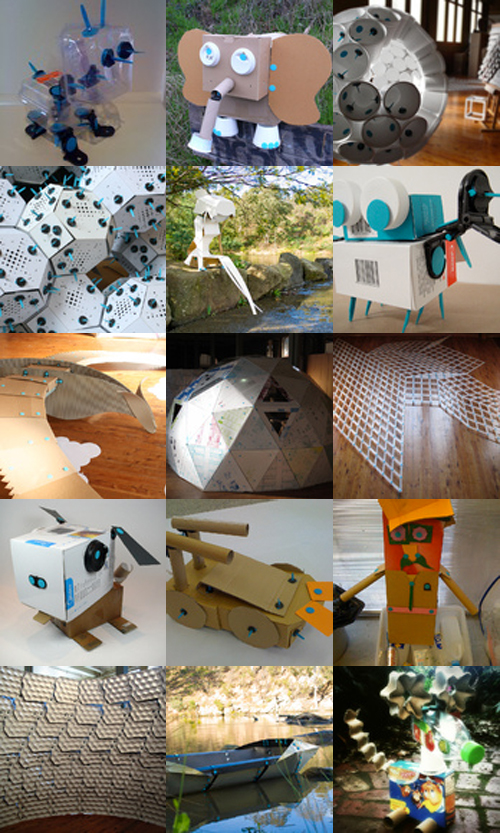 The range of things being made with things enabled by the makedo connectors is already quite impressive with a broad range of items to be seen in the makedo gallery. You can buy a kit from there online store with prices starting at U$25 including delivery for the Kit for One.


I can just imagine how well this would be suited to connecting laser cut Ponoko components to make an assembled, even hinged product. Or even to offer a range of Ponoko components which ship with a series of makedo connectors to enable a range of modular, mass customizable products…