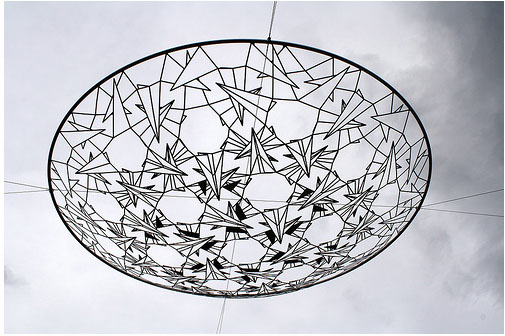 Laser-cut Public Sculpture from Neil Dawson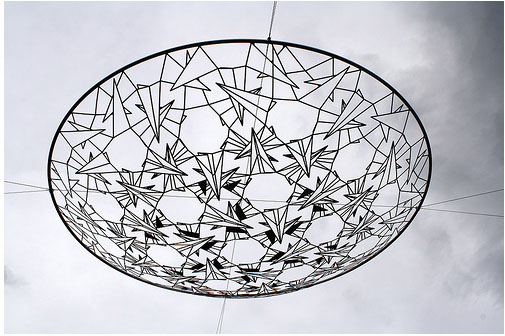 New Zealand based sculptor Neil Dawson is behind a number of massive public artworks constructed of laser-cut metal. Sky Lens, a convex laser-cut aluminum disk of six metres in diameter, was recently installed at City Mall in the city of Christchurch.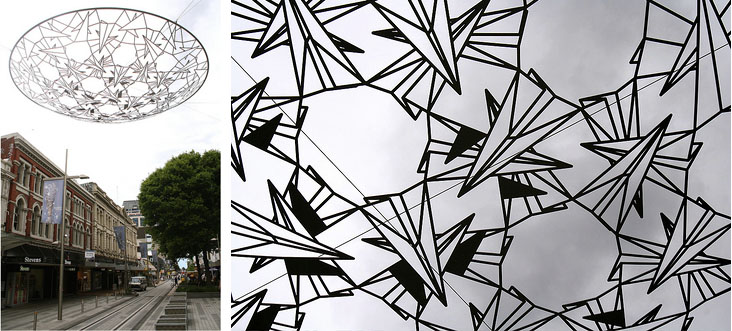 Other famous works by Dawson include Echo — a floating drawing that seems to change position with different viewing angles, Ferns — hovering sphere of silver fronds, and Chalice —an inverted aluminum spire cut with the shapes of leaves of indigenous trees.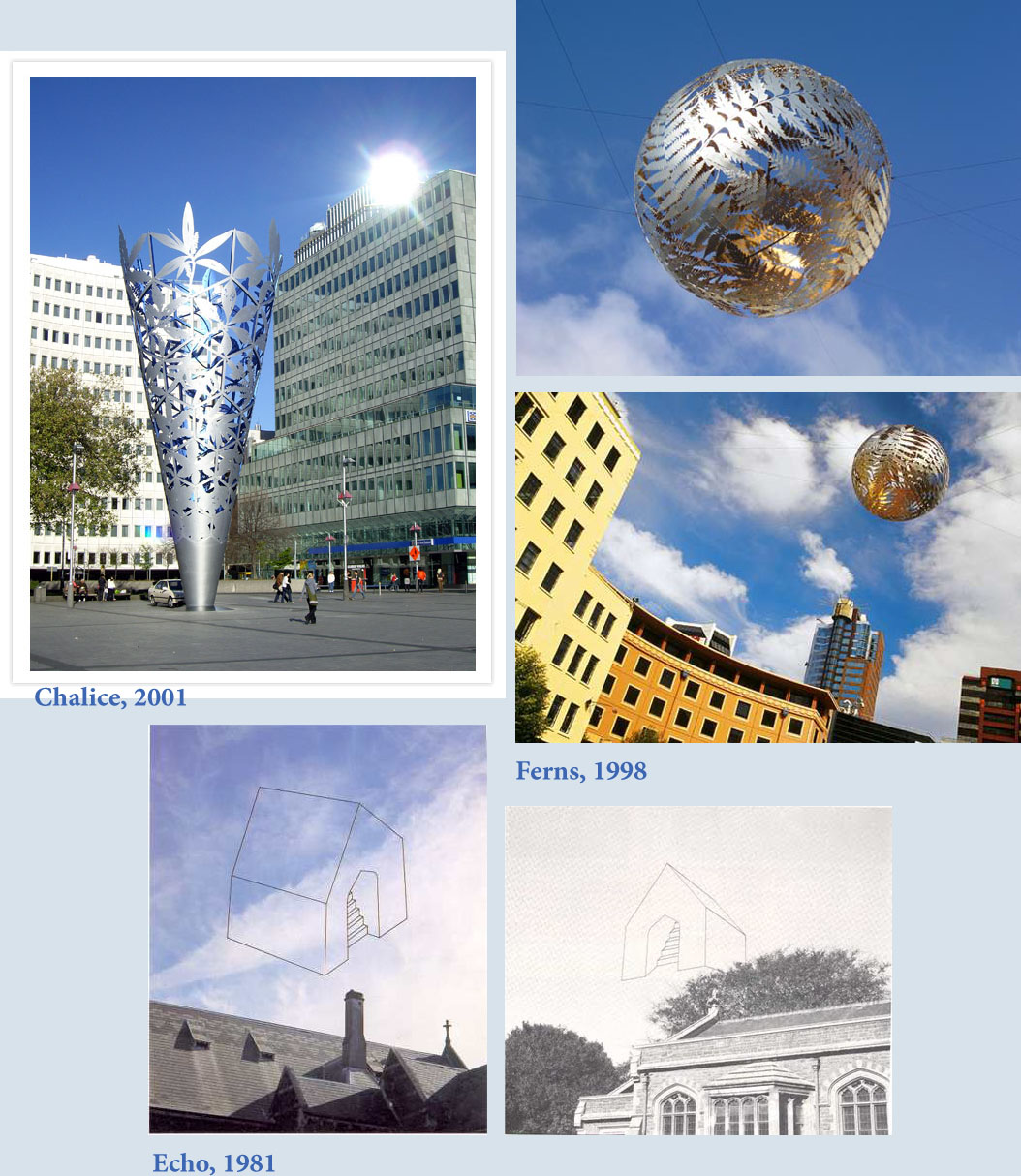 All Sky Lens images from ropergees Flickr photostream