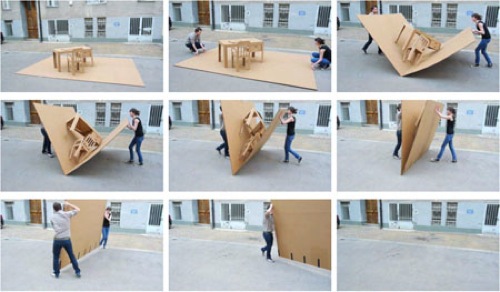 Fold's out of one sheet of cardboard.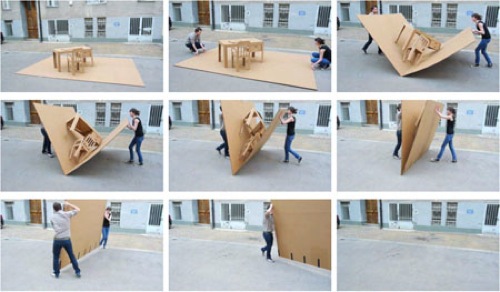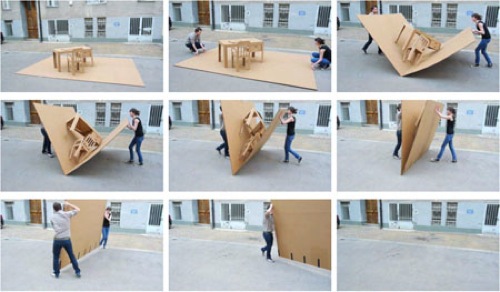 The pop up is made of giant cardboard of 94 x 275 x 200 cm in size and was installed by Liddy Scheffknecht and Armin B. Wagner using masking tape. The cardboard can be totally folded for easy transportation and when intended for use, the user will simply have it expanded.
Check out the video on vimeo.
I am not sure exactly how stable this office would be but I can imagine it would collapse as quickly as it folds away. It is a neat idea that may be successfully translated into another material such as Dibond or even flat panels of plywood.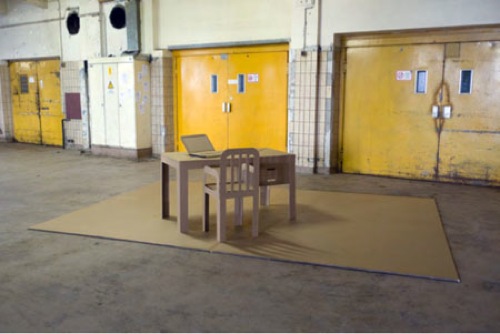 found via Paper Forest