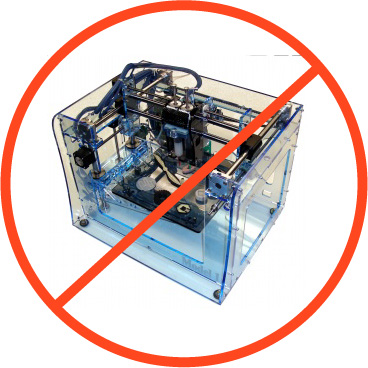 Gartner Analyst Nick Jones with an 'interesting' angle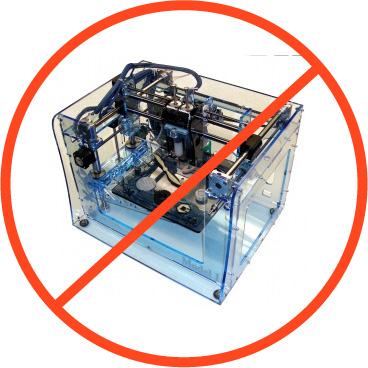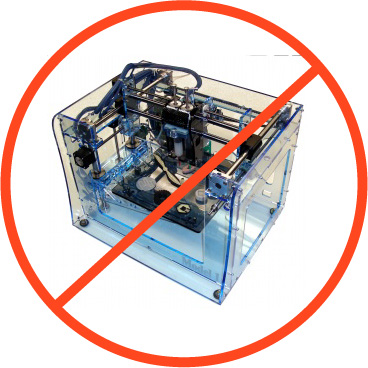 A recent post on the Fabaloo blog links to Gartner Analyst Nick Jones who is apparently thinking a decade ahead. So here is what is coming?
…so at some point between 5 and 15 years in the future we'll have low cost domestic fabbers for a few hundred euros. (if you haven't yet seen it, take a look at the open source fab@home project which has designed a basic fabber for around $2K). The really worrying innovation will come a few decades later when a fabber can manufacture another fabber, at which point humans will be unnecessary (just joking, I hope).
Hmmmm.
…..do we really want an affordable domestic fabber? Fabbers will likely "print" objects using some form of plastic. So the inevitable consequence of mass market fabbing will be a huge increase in the amount of non-biodegradable plastic waste clogging up the planet for hundreds of years into the future. Should we maybe ban fabbers before the problem arises? Like most problems there are solutions, like biodegradable plastic. But if we wait until all the problems with a technology are solved before we permit it, then we will waste a decade or two of potential value; and in any case there's no way we can predict all the social and environmental issues associated with a new technology before it arrives.
Ok, so most of the 2D paper printing that happens today that is read once (maybe) then disposed of would happen in offices and schools. Maybe the occasional shopping list gets printed out at home but for the most part the bulk of the printing, and the bulk of the waste will come from the commercial sector. I doubt that home fabbers will go to all the trouble of designing and 3D modeling an object, just to dispose of it carelessly. It is more probable that the item they produce themselves will have a much greater social weight and therefore be cherished as a valuable (even if re-printable) object.
Fabaloo points out: Other 3D printing also involve biodegradable material such as paper, wax, rubber, sugar, pasta, nutella or even living cells! A prime example of environmentally friendly (and inexpensive) 3D printing is MCOR's paper-based 3D printer. The innovative use of renewable materials to be printed is being led by fabbers and their home cooked devices.
Thanks fabbaloo.