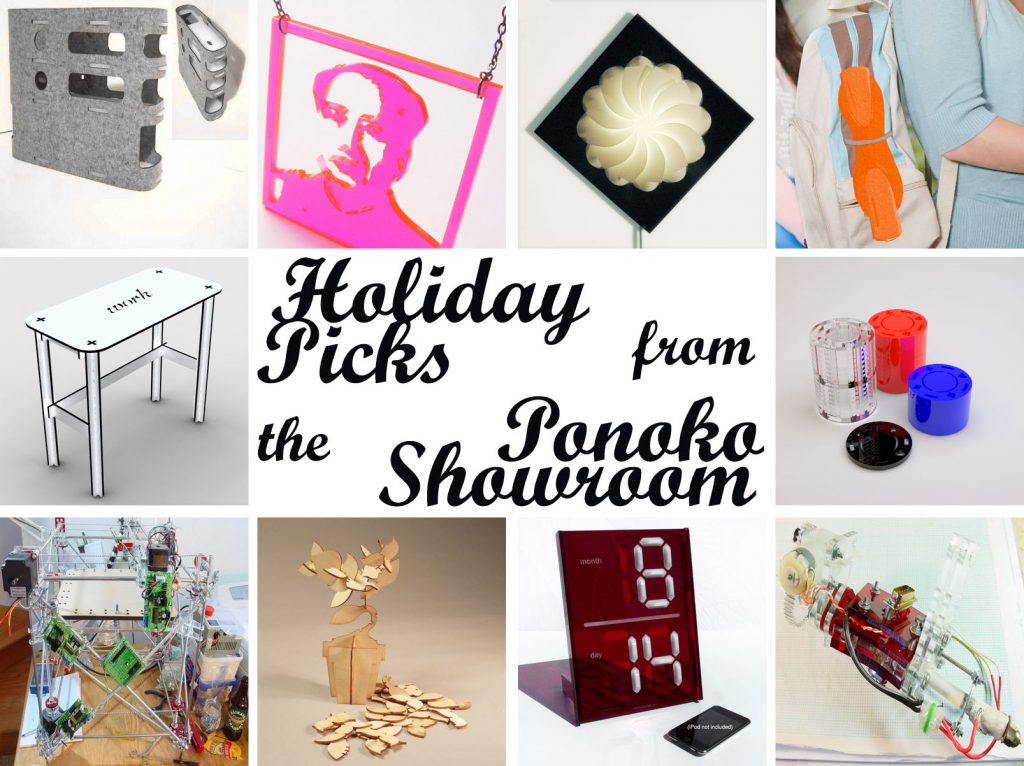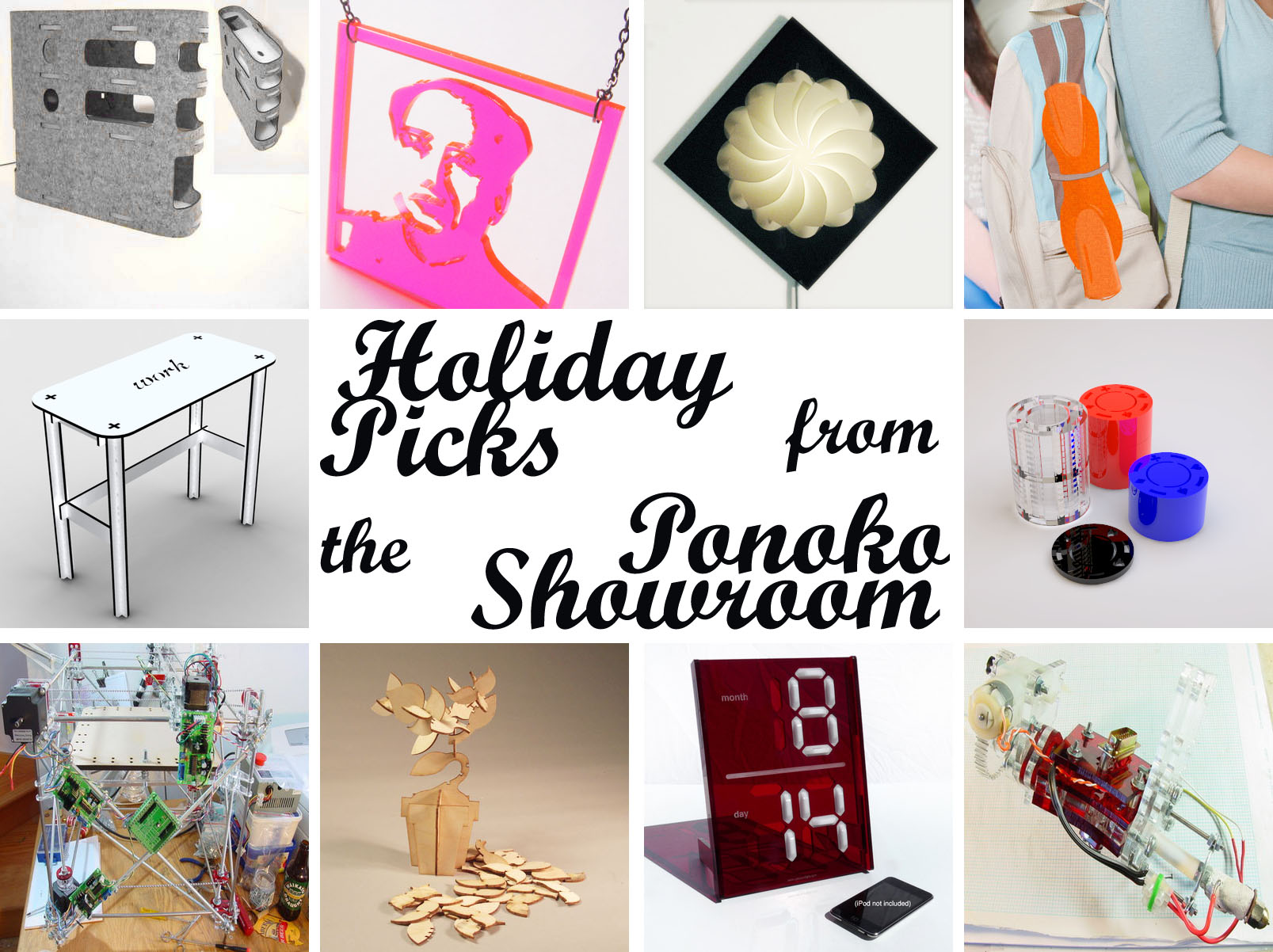 It is going to be 2010. Doesn't that look crazy? Very futuristic. It's the year that Lisa Simpson gets married and Mega Man is asked to save the world for the third time. If 2010 turns out to be anything like it looks typed out, we are in for some major action. Shopping happens to be a lot of people's major actions. And this is how shopping is done in 2010:
Everyone will either make and design whatever it is they need or purchase it from an independent designer that combines hand-made and digitally fabricated techniques. Shopping will be done primarily online and occasionally at local fairs. Why not get a head start on the new m.o. and buy your holiday presents at the Ponoko showroom?! Ten great gifts and my predictions for 2010 after the jump.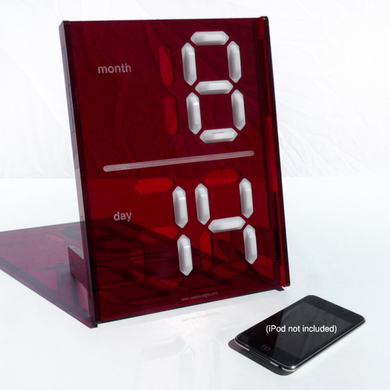 1. digits calendar by digits aka Dave Rollins $70
The designer says "Show your clients and friends that you love technology even when there's no power button." Expect more and more power buttons to disappear.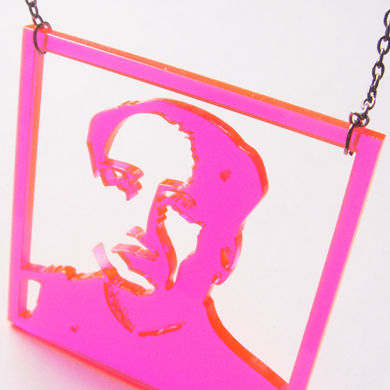 2. "the Mao" by Alexander Spencer $85
Dead dictators will become the celebrities of the future.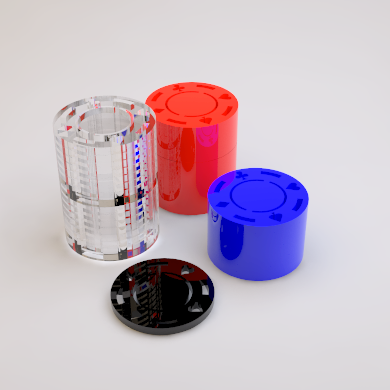 3. poker chip set from PlaySmart $150–$250
To undermine the current economy, an underground economy based on the poker chip will emerge.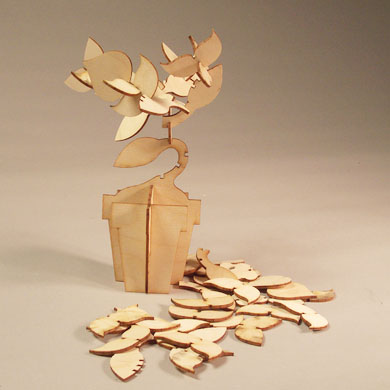 4. Build-It Desk Plant by LVDesigns $35
Water will become so scarce that living houseplants will be illegal. Best to get a wooden one.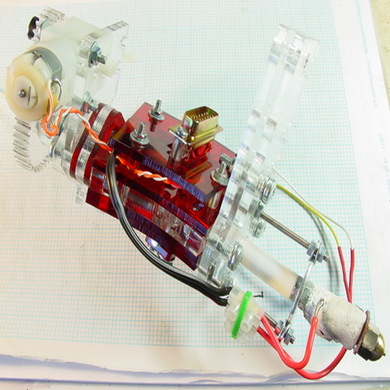 5. A Single RepRap 3mm Extruder from Technicalalchemy aka Jerry Rodberg $35
A 2010 Must Have. Assembly instructions can be found here.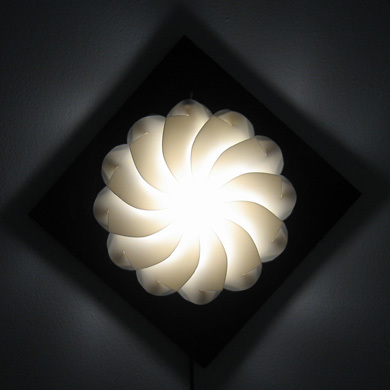 6. Orbut Lamp from virtualterritory aka Gilbert Riedelbauch $(ask)
LED will be the new CFL.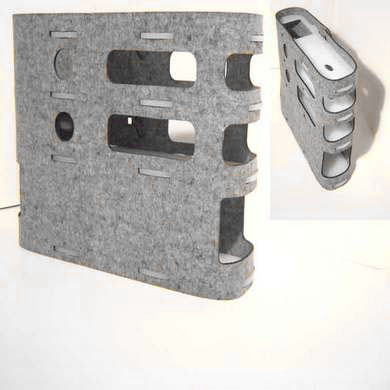 7. Elipse Charging Stand by DS4 Design $85
We will house our electronics with the same care that we house our pets and children. A home for USB hubs, power strips, and more.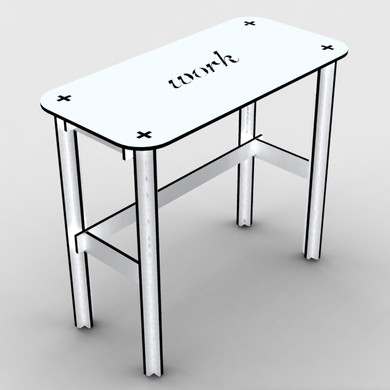 8. Directives: Work Desk by Carla Diana $315
People will finally quit caring about mid-century furniture and begin collecting "Carla Dianas".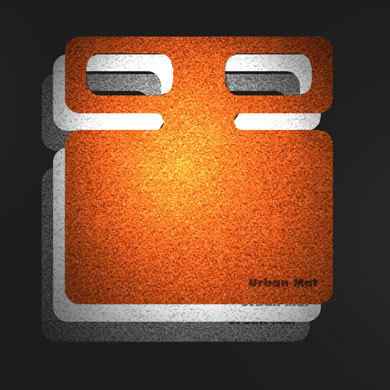 9. Urban Mat by A Valeria $50
Increasing population means less places to sit. Everyone will need one of these.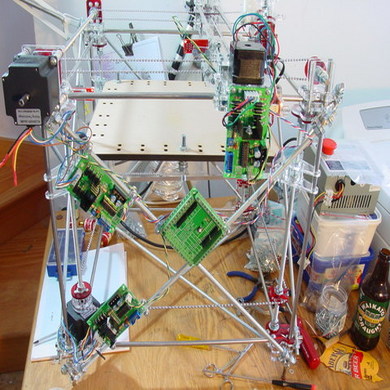 10. Acrylic RepRap from Technicalalchemy aka Jerry Rodberg $220
Desktop factory, based on Vik Oliver's RepRap. No home of the future will be complete without one.