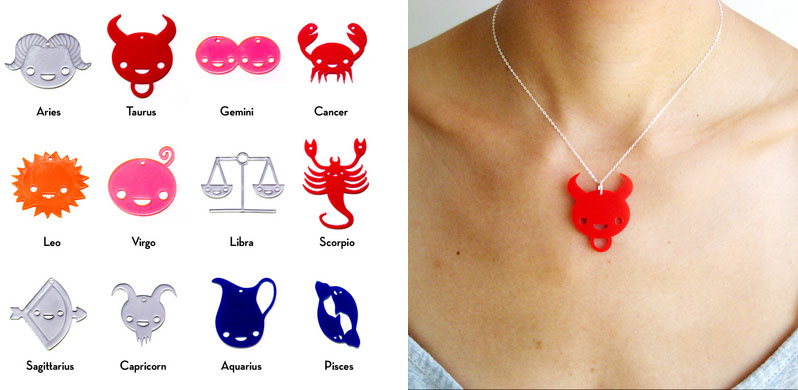 acrylic zodiac necklaces from plastique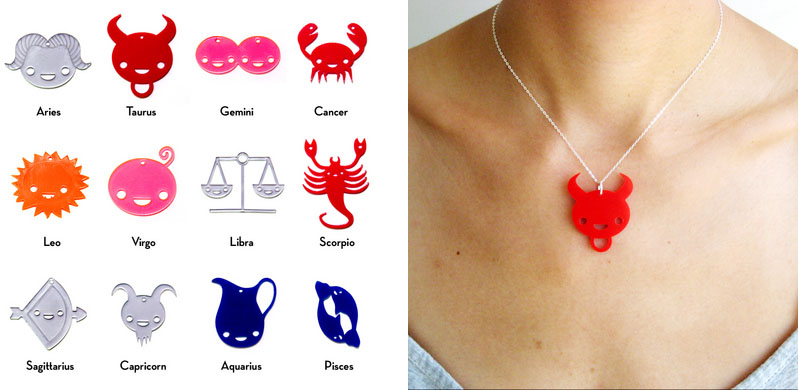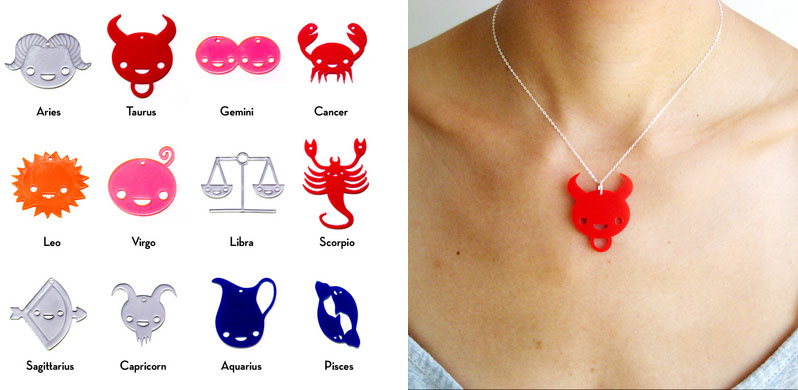 Jen Murse of Plastique recently added 12 very cute zodiac charms to her shroom. And today is my twenty-sixth birthday, which makes me a Sagittarius (the hands-down best astrological sign to be). I am always asking people I meet when their birthday is in order to decipher their sign without giving away that I am totally into astrology. I wish everyone would wear one of these necklaces so I could simply scan the room and find a Gemini for a good conversation, a Capricorn for some professional connections, or a Libra for my next fling. Although, I understand why a Virgo would not want to advertise.
Zodiac Necklaces for $20. Get 'em here.