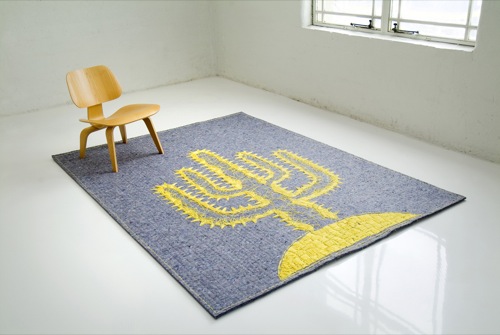 A Stitch in Soup saves Nine???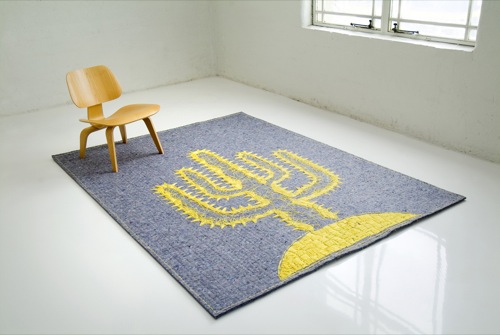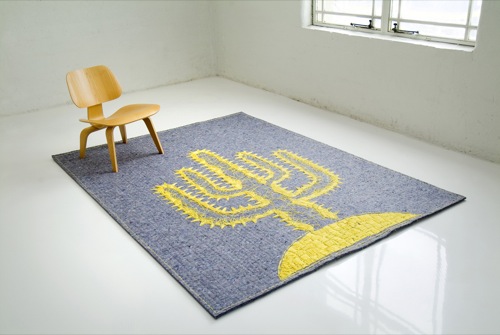 Adelaide based design firm Enoki started designing A range of oneoff's rugs in 2000 from 100% NZ wool. Enoki wanted to take this a step further….
In 2008 Judd + Susanna (Enoki) came up with the idea and imagery that has become 'SOUP'. A series of alphabet symbols designed to be applied on a range of media.
In a group brainstorming session – the desire arose to hand make rugs – using recycled materials was the main inspiration behind embroidering the 'SOUP' images onto recycled cotton carpet underlays manufactured by The Smith Family. (an Australian charity organisation)
Fueled by a desire to escape the stress, speed and strain of commercial deadlines, to create by hand — slow design- slow make, along with the use of a ready made, recycled and "manufactured on mass" carpet underlay appealed. The thick felted underlay has inherent structural + acoustic properties, making it highly functional as either a carpet or wall hanging.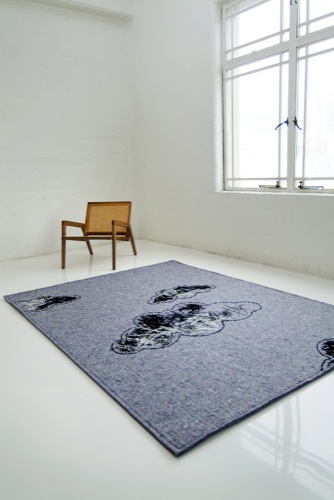 We wanted to bring it out from hiding under other carpets + layers. It's simple, clean aesthetic is enhanced with our simple, totally bespoke embroidery. We do not want any 2 pieces to be alike.
The result is a beautiful product made from a utilitarian material which has been personalised by human interaction. Manufactured in one size 1.8 x 2.5 with no wastage. Enoki manufacture the rugs in collaboration various community and charity groups, with proceeds of each sale going to the organisations. In this way sustainable design can also mean social design…
Contact Enoki to see the full Stitched Soup range with 52 to choose from……