3—6 December, Shoreditch


UK design lovers/supporters/creators will gather the first weekend of December for the annual East London Design Show. The ELDS is still taking vendor applications. Work in fine art, ceramics, fashion and accessories, furniture, glass, product design, jewelry lighting, soft furnishings, and kids is all eligible.
I took a look through the array of talented exhibitors and put together my ELDS Wish List below.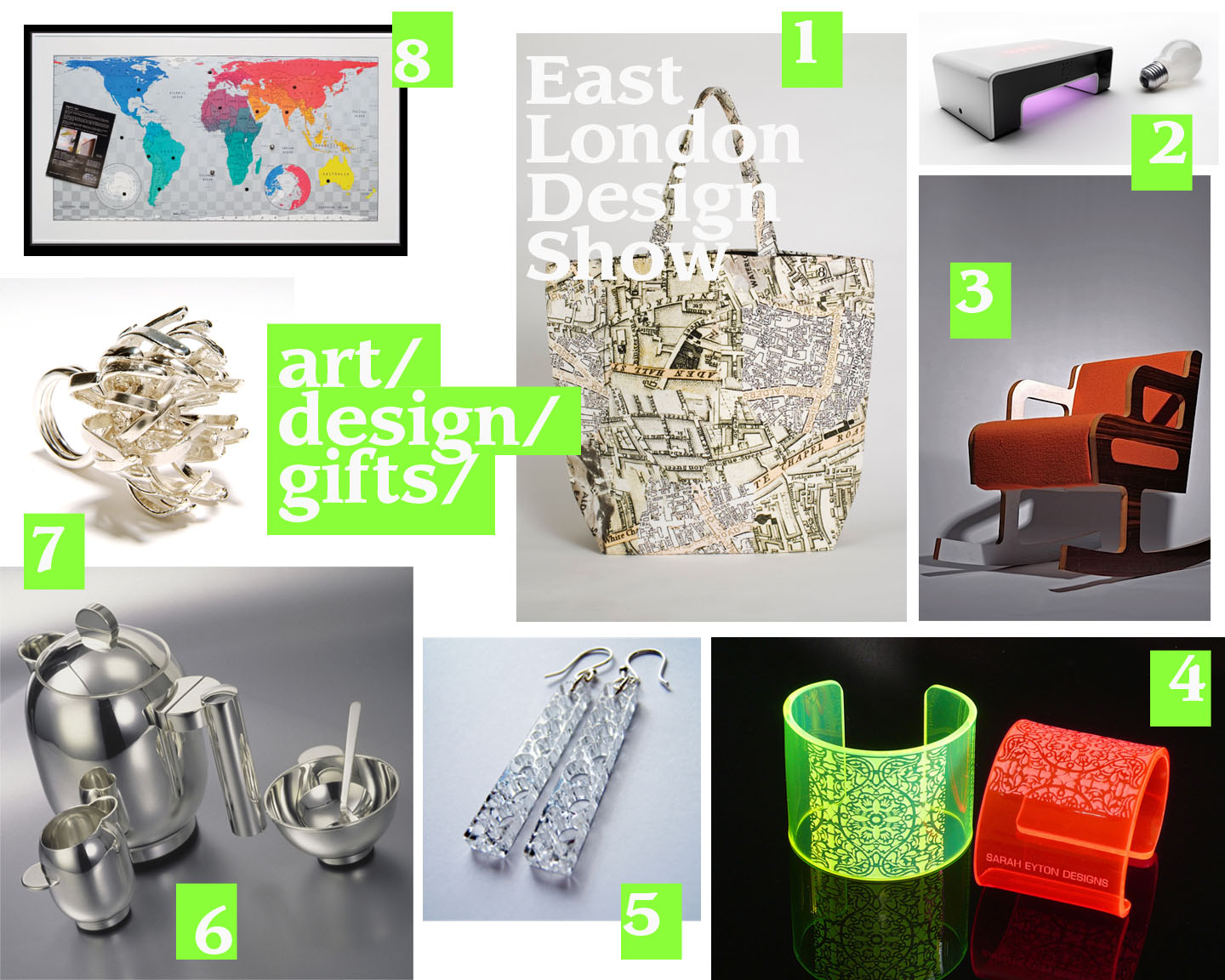 1: I'll put all of my stuff in this tote bag from textile designer Gina Pierce. 2: electricity usage display from DIY Kyoto. 3: rocker from previously mentioned Lazerian. 4: highlighter stylin' acrylic cuffs from Sarah Eyton. 5: acrylic crystal earrings by Larios Jewelry & Design. 6: drink the tea of the future in this chrome set from Balfour Bernard. 7: like a dying chrysanthemum made of silver, ring by Linnie Mclarty. 8: "cartographic design for the 21st century" from the Future Mapping Company.
P.S. If you would like to promote a local event near you, email us here on the blog with the info, and we'll post it!