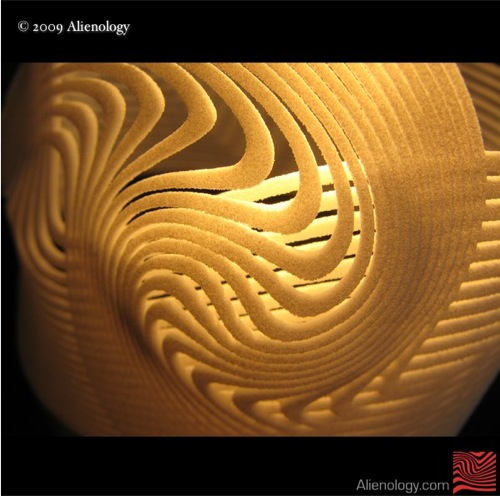 by Alienology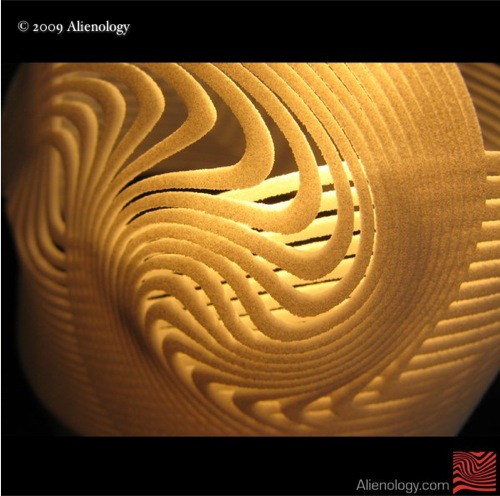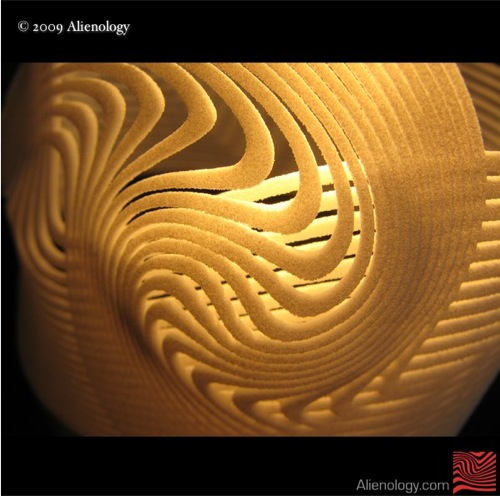 The DualNexus Bracelet designed by using particle systems in 3D CAD software and exported to (Shapeways) 3D printing machine this bracelet is now available in its final form. Produced in nylon polyamide — a flexible material with incredible detail. Threads visible here are about 1mm thick. Second version of this bracelet in cuff form (open ring) is also available.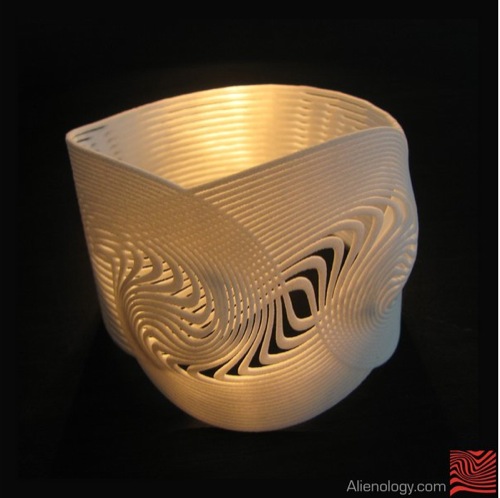 Alienology is Los Angeles based design studio and consultancy, active in the areas of Product Design, Architecture, Concept Design for film and themed environments – all done with expert 2D and 3D CGI skills. They also have some great products for sale in their Ponoko showroom.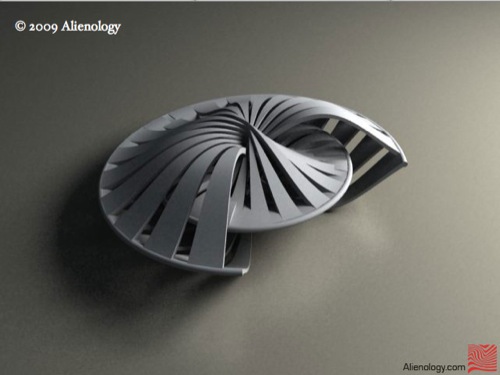 Oh, and they also have a Mystery Product that looks very nice. Hmmmmm, I wonder what it could be.