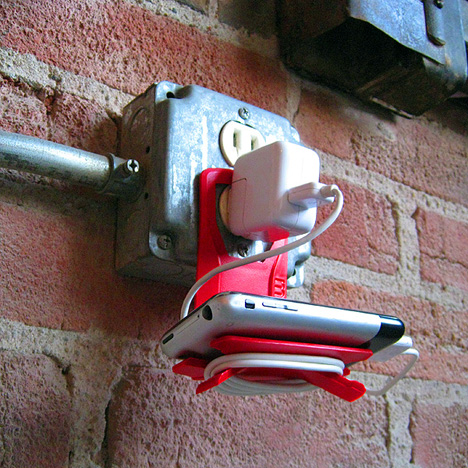 May not protect your iPhone from the Ikee worm, but maybe from a nasty fall.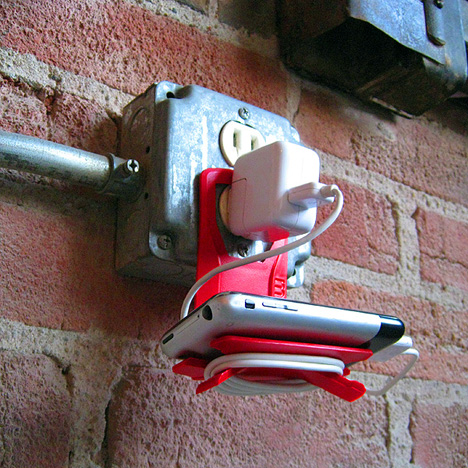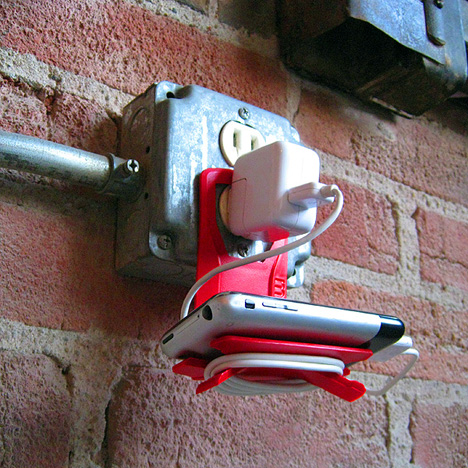 Those of you in Australia with an 'open' iPhone may be aware of the latest worm currently spreading that infects the iPhone with the scary sight of Rick Astley as your wallpaper. Sure it is a kinda benign but still alarming to be made so vulnerable. the MI-O Phone cradle by CagninaDesign can at least make sure your phone is safe from falls while charging (tenuous segue I know) with a simple folded plastic device available from Yanko Design for just $3. The plastic is held in place by the power pack and the cord simply wraps underneath to keep it a tidy discreet unit. I can see these as great christmas presents available in a wide range of colors. They also offer mass customization to accommodate specific client needs such as company logo, contacts information, web address, PMS color matching, etc.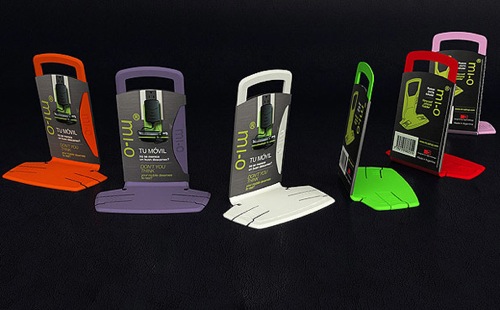 Or, you could use Ponoko to make your own laser cut phone & cord holder combo, stylized branches, multiple devices, holding sunglasses, wallet and keys.