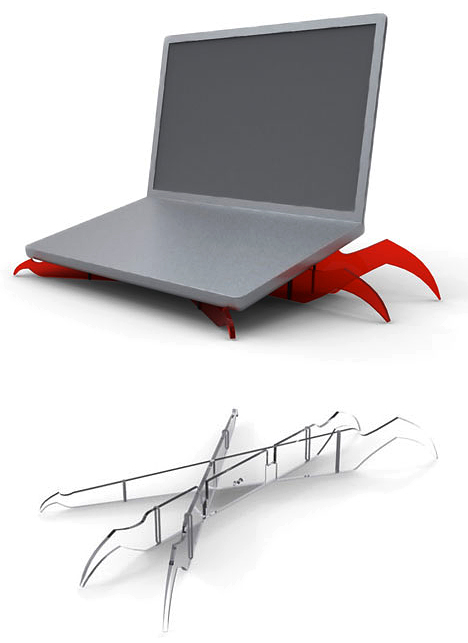 by Duncan Fitszimmons of VITAMINS Design Collective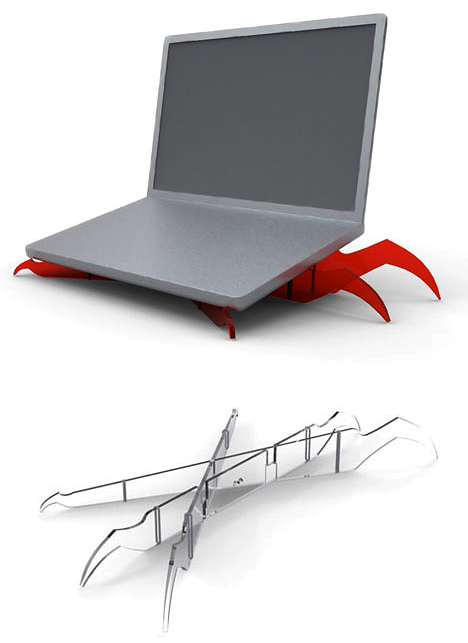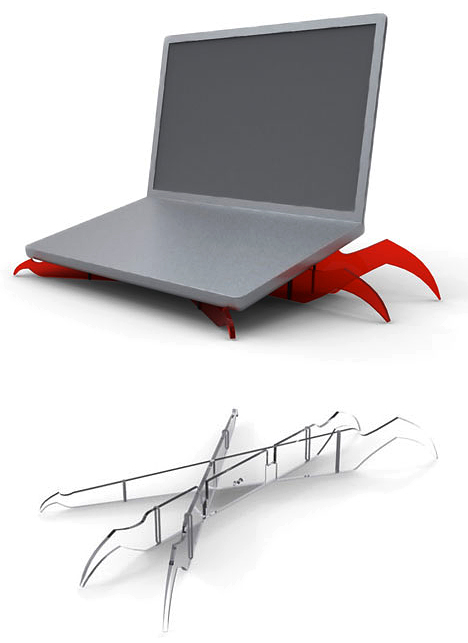 Monster Monster is the "evil arachnoid pedestal your laptop deserves" and apparently "More awesome than any other notebook stand you have ever seen"
Available in red or clear, each stand is 'hand crafted' from laser cut acrylic. Does that mean they are using a hand held laser 🙂
Rubber feet to grip and protect your desk, each stand arrives in a poster tube and assembles in seconds.
Available from their online store for about U$ 47…
This would be a perfect product for the Ponoko store.
Found via Core77