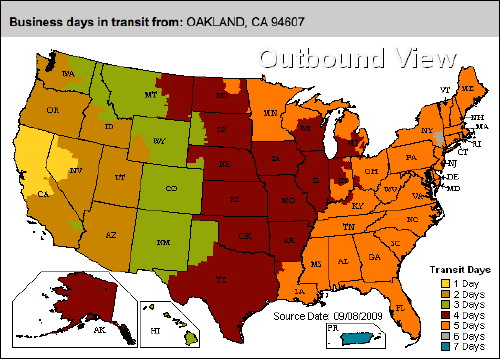 With help from a handy-dandy UPS map…
I just wanted to share with you this map we've been provided from UPS: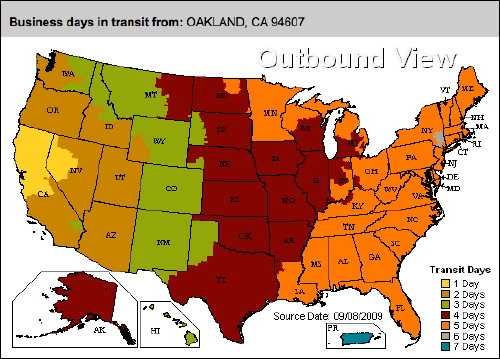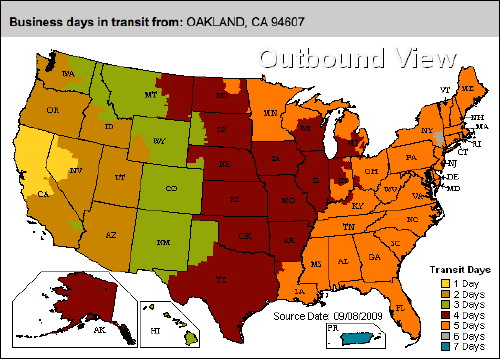 If you're a USA-based Ponoko user uncertain of the usual shipping time for your orders, this is probably the easiest reference to help.
We've certainly been referring to it – now you can too. =)
See full details of our making and delivery timeframes.