linking makers and fabricators


The latest fabulous fabrication initiative by ShopBot and Ponoko is 100kGarages.com
Inspired by Tom Brokaw's question to the presidential candidates, 100Kgarages is a community of workshops all over the world that are run by "Fabbers", with digital fabrication tools for precisely cutting, machining, drilling, or sculpting the components of your project. We're here to help hook you up with these Fabbers. 100kGarages is also a place to learn how the process works and to help you create and refine your own creative designs and make them "Fabber ready"

Obviously this project is in it's early stages so there are not 100,000 garages yet, but as the word spreads there is sure to be an access point near you. Below is a map of current locations with a heavy U.S. representatives along with one in the U.K. and an Australian hub at JH Wooden Box Makers.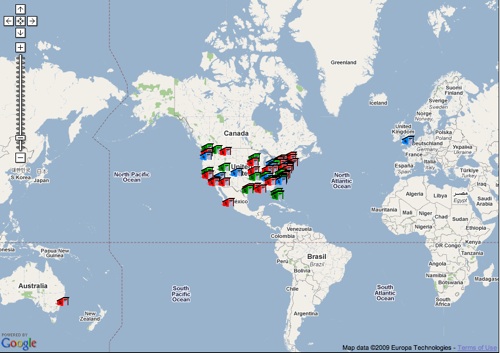 So use the map or the fabber list to find a garage near you.
Post a job and have fabbers bid on the fabrication of your design.
Or Join the network of fabbers and bid on jobs to make for other designers.
Currently you need to be a registered ShopBot owner to register as a fabber until the system is humming like a well oiled (cnc) machine..