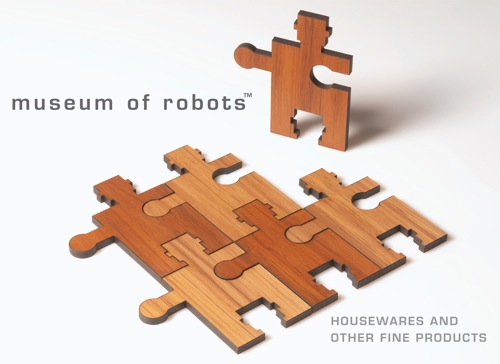 Great Name Cute Product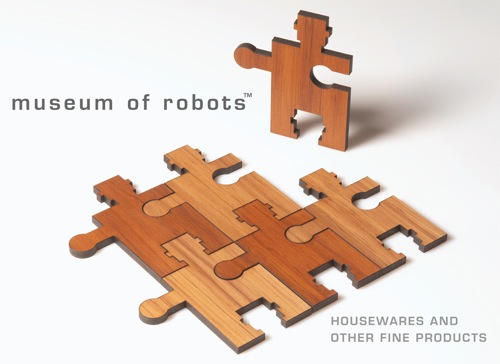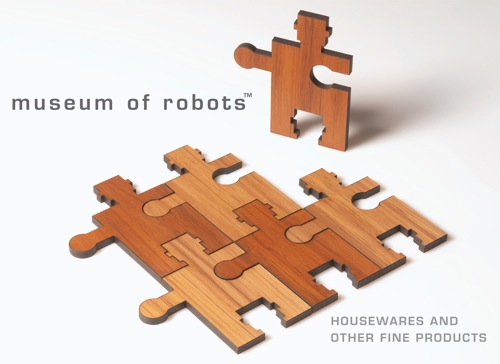 The Modular Robot Coaster/Trivet by Museum of Robots are super cute interlocking pieces of robot that work alone as coasters and together as a trivet. Available from their Ponoko Showroom in either Sky Blue+Cloud White Acrylic (6.0 mm thick) or Dark+Light stained Rimu wood (7.0 mm thick) and each set of 6 come boxed in a metal tin.
Museum of Robots also have some really beautiful homewares available from their own site including a robot cowboy series. sweet.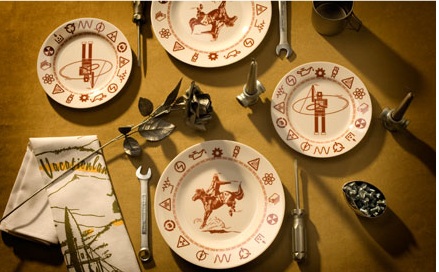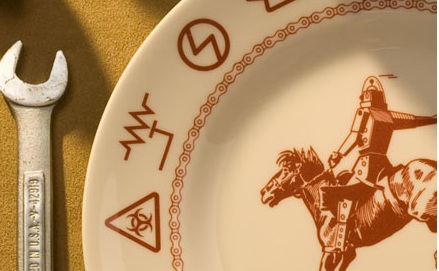 Museum of Robots creates modern housewares and home accessories designed to complement 21st century living. Its focus is on creating well designed and functional products that have a sense of humor, experiment with interesting (and green) materials and design motifs, and are well made. All the designs are inspired by their fascination with robots, obviously.
All products from recycled or sustainable materials. When possible, they manufacture in the USA of USA-made materials; when they utilize foreign manufacturing, it is with producers of high-quality goods who understand and execute their company vision, working responsibly with materials and processes. Their priority is sustainability – of ideas, of resources, of processes, and of relationships.
Museum of Robots products are designed by Vicki Küng and Richard Küng, owners of a design agency and avid robot collectors. Richard has been collecting robots for 25 years; Vicki is a lifelong science fiction fan who got her first robot at age 6. They founded Museum of Robots in 2008.