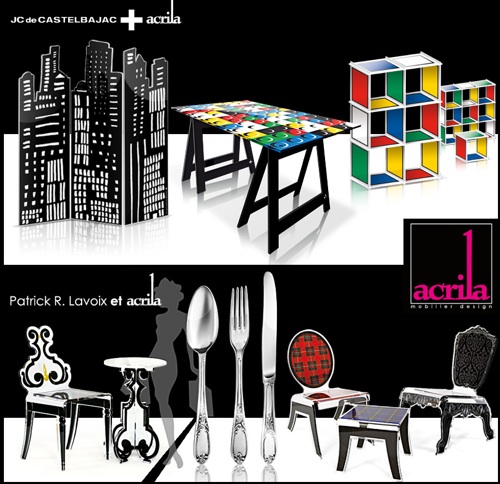 acrila, design of contemporary furniture where the form, the image, the transparency and the light play subtly.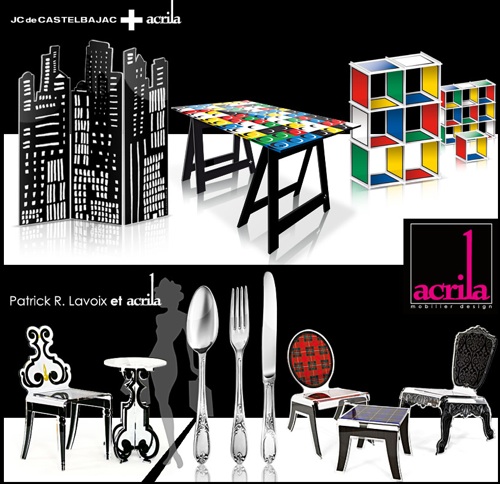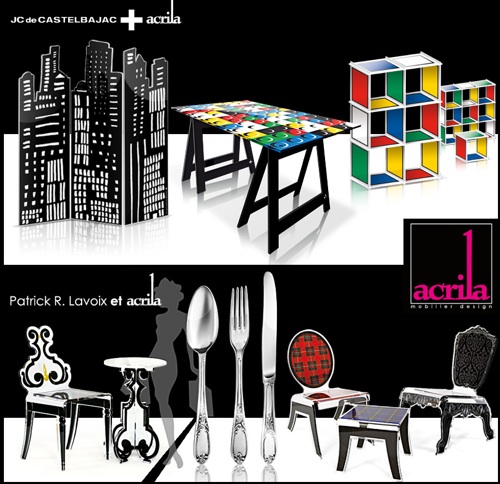 acrila, is a french based manufacturer and line of furniture made of, well, acrylic.
It is interesting to see the broad range of products they have produced and although there are so many there seems to be no real house style, there are a few fresh and interesting designs. Although I am not sure what kind of magic they use to make this odd guitar lamp stand up??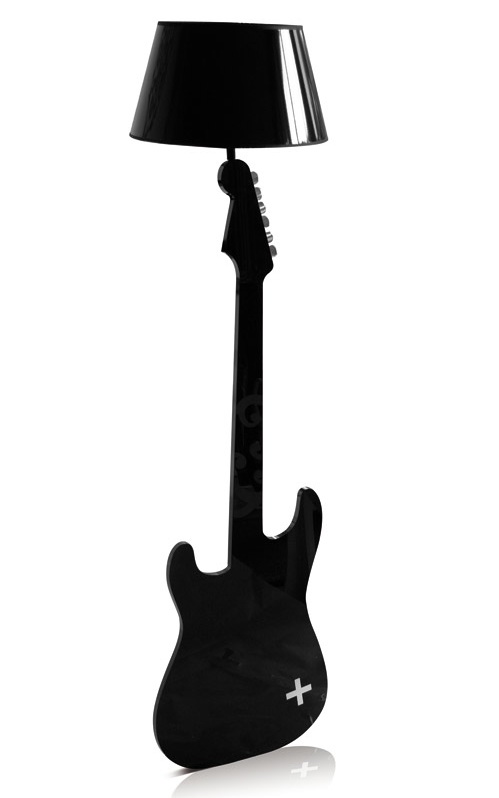 via Design Milk