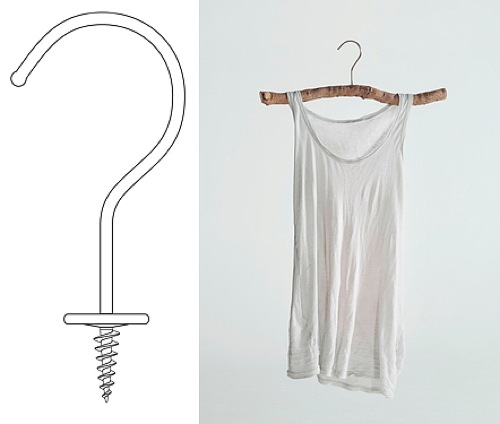 simple and ecologically smart.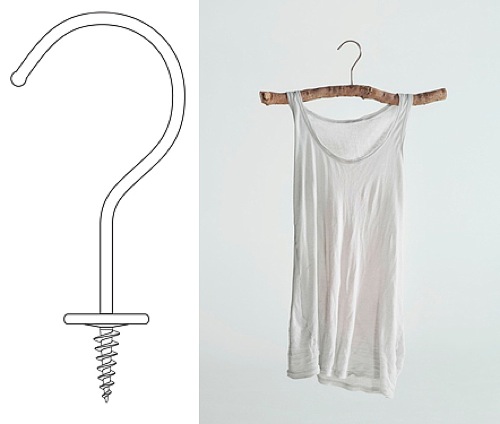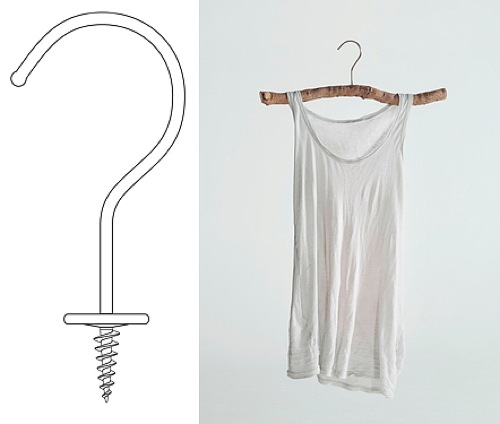 Sold by sets of 8, these hanger hooks require you take a walk in a natural environment to complete the object with some fallen branches.
The project was designed by Alain Berteau for the brussels based non-profit organisation Les Petits Riens, which provides social reinsertion via the collecting and selling of second-hand clothes and used furniture.
I really love the simplicity of this idea, and the great story it tells, the adventure of a walk in the woods, or scavenging in your local park. This would also be awesome for a retail fitout, an environmentally aware hotel or even a crusty backpackers…
great work.
Alain Berteau Designworks is commited to developing and promoting relevant design solutions through innovative typologies, functional improvements, added-value narratives, powerful simplicity and effortless ecology.
Via Design Milk