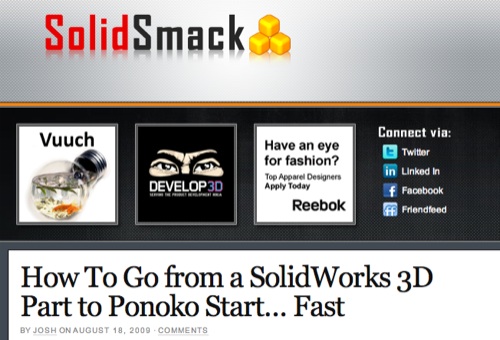 Beaten to the Post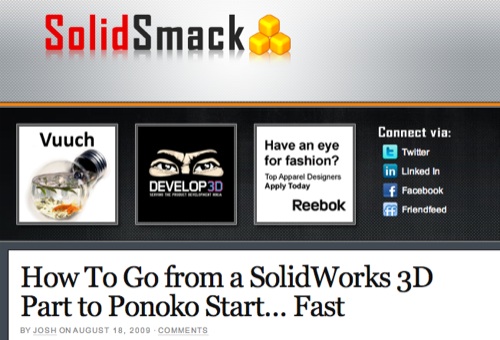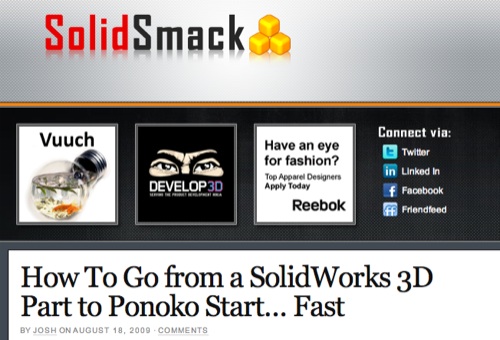 Ok, so maybe this is something Ponoko should have posted a while back but Josh at Solidsmack has just posted a great article on his blog How To Go from a SolidWorks 3D Part to Ponoko – Fast
A perfect step by step guide for Solidworks users to get their designs in to the Ponoko workflow.
The only addition is to double check all the colors you're using match the required RGB values – this is probably easiest done before converting the lines to 0.003mm as they tend to be hard to see after that point in Illustrator.
Big thanks to Josh Mings….