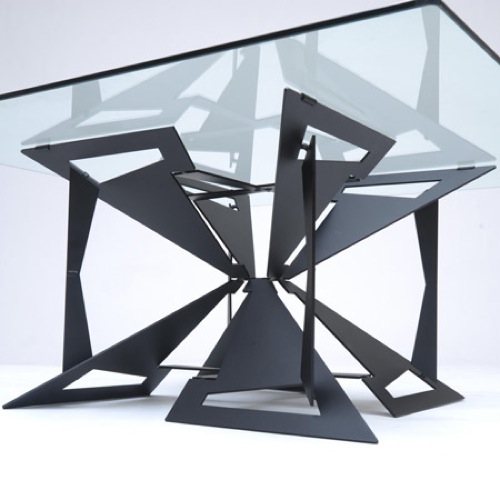 by George Rice for Formtank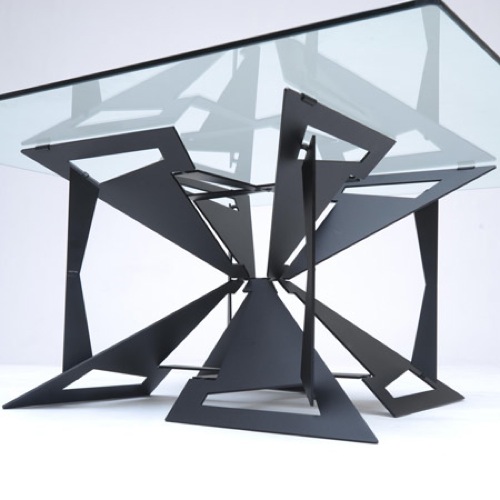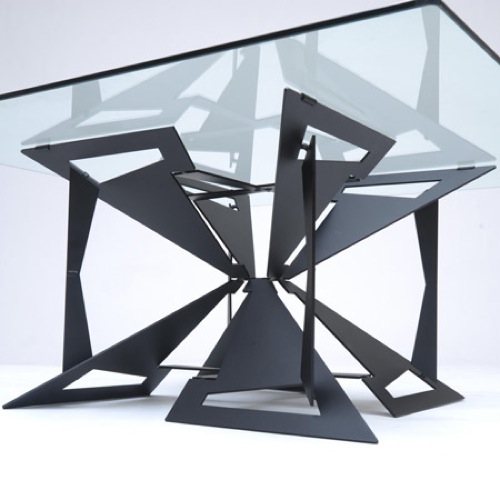 I am not really a fan of glass table tops but this table reveals quite a complex, and environmentally economic angular steel structure. I also wonder what would happen if one of the vertical steel supports were knocked would the table fold back down and collapse like a aluminum can under the weight of the glass.
Check out Formtank's series of glass top folded furniture that include Boardroom tables, desks and occasional tables.
A striking square table with the elements of a future classic. Bending back the sub-structure in your minds eye reveals the innovation of the design or "The art of the fold". The horizontal and vertical components provide the strength and rigidity in this delightful marriage of creativity and logic.
Cut and folded from a square of sheet steel, 4foldlow, as with the entire 2d3d Group, has been reverse designed from the industry standard size of sheet steel. This approach optimises material usage, 1 sheet produces 8 tables and generates just 3.5% waste.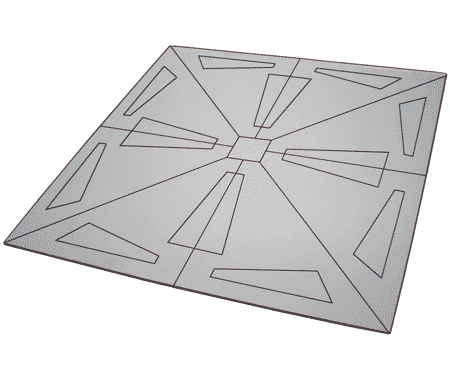 Now that is either are really big mallet, or the scale model demonstrates great strength. you decide.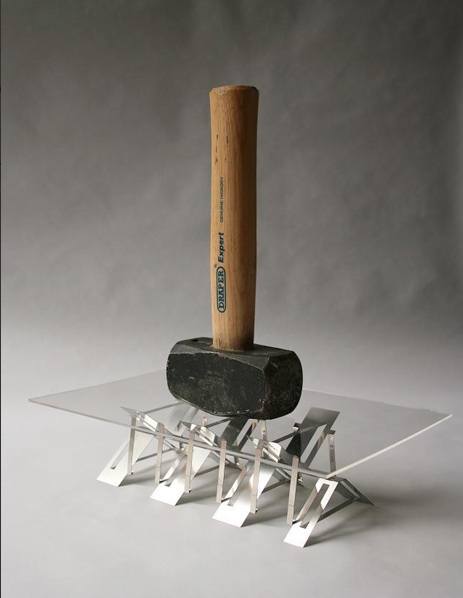 via Dezeen