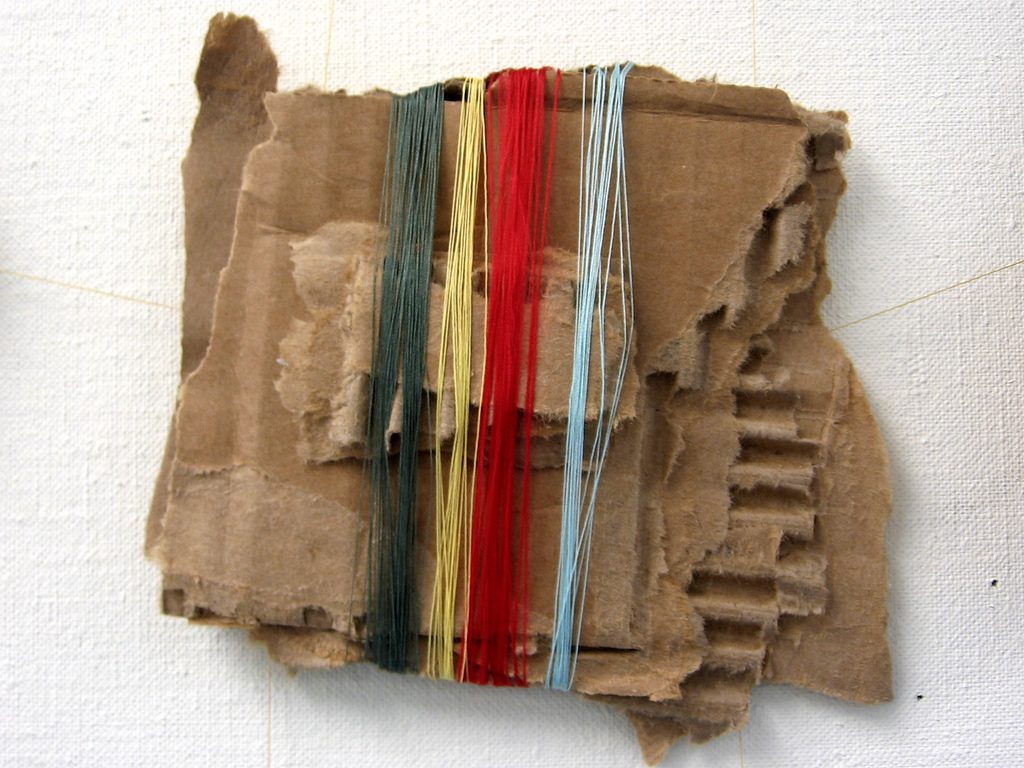 six designs for lovers of the loom, loop, and look of textile craft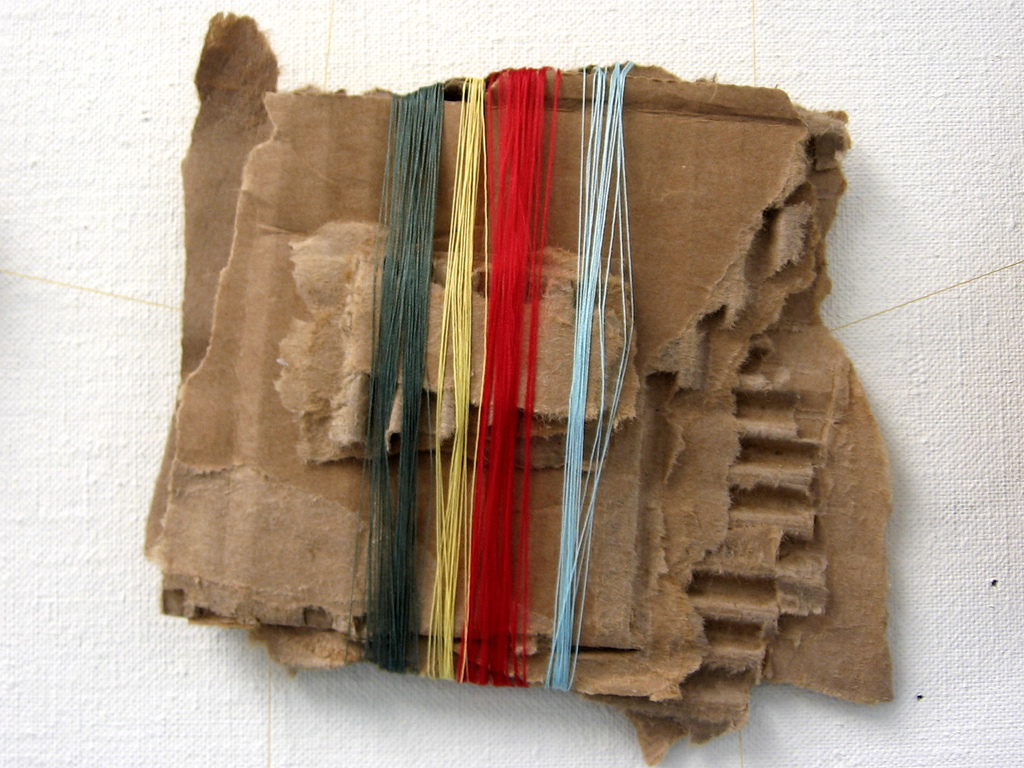 I've got a soft spot (pun intended) for the world of textiles. I always thought I wanted to be a fashion designer, but I left fashion for fibers and couldn't have made a happier jump. For fellow fiber devotees, here's a collection of Ponoko user made products that celebrate the thread. (above: thread and cardboard by Chicago based artist Laura Prentice)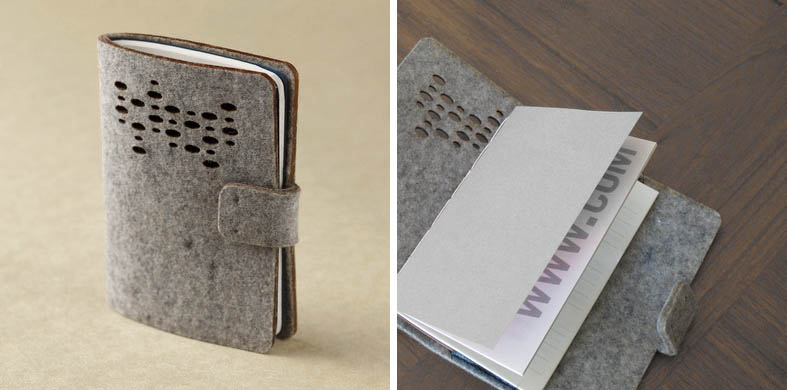 1. Every artist/designer/crafter needs a notebook. This reusable felt cover is laser-cut from wool and includes one of seven different inserts, everything from to-do lists to a wine log (for you lush knitters). $35 from concepcioun aka Christine Walker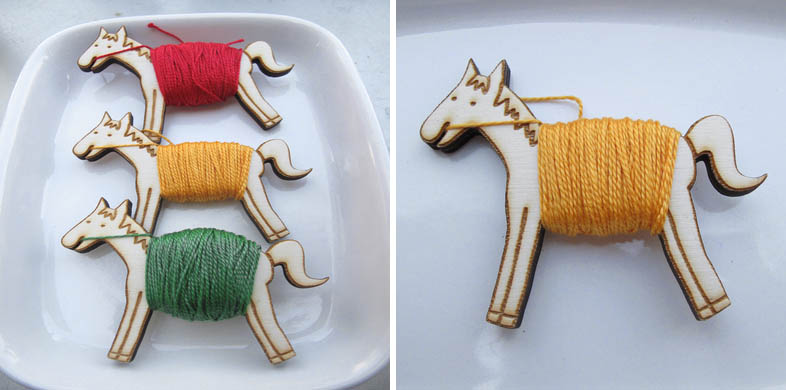 2. Keep your embroidery threads organized with Flossy the Pony Embroidery Floss Bobbin. Flossy bites down to keep a reign on the end of your thread. $12 from Sugarcookie aka Missy Kulik

3. Put your needle to work on this Cross-stitch Rose Necklace. Cute, customizable, and cutting-edge all at once. Not for sale, but you can contact the designer here.

4. Don't know what to do with all those project scraps? Recycle them into wall art with Marmalade Park's acrylic rabbit silhouette. Fill with yarn, ribbons, buttons, or any other beautiful bits and ends. A really great idea for kids too. I love this! $49 by Marmalade Park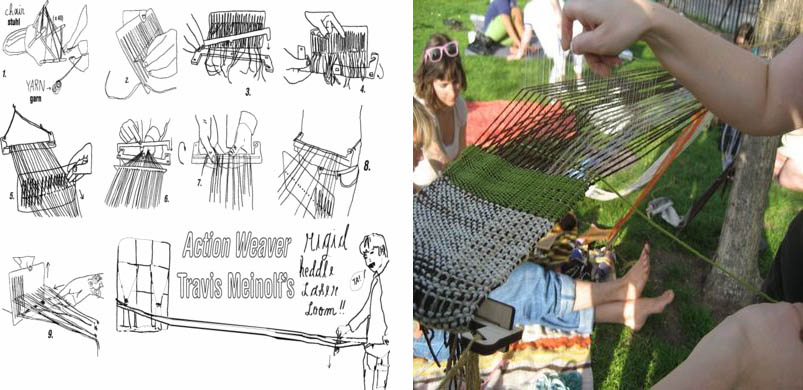 5. One of my favorite things to do is weave. My heart really is set on a Macomber, but until I've got $4k to spare I'll have to satisfy my weaving needs elsewhere. A heddle loom complete with rigid heddle, shuttle, front and back beams, and a stand is available in Actionweaver's (aka Travis Meinolf) Ponoko showroom for just $50.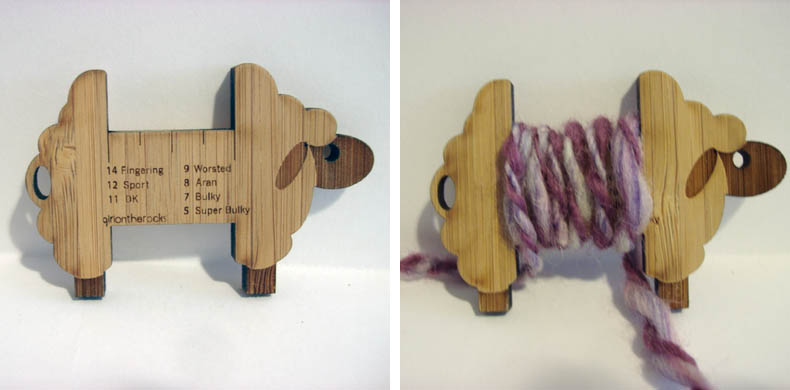 6. Whether you're a spinner, a knitter, or a weaver — you gotta know the weight of your yarn. Let this little sheep help you count the wraps per inch. $8 from GirlontheRocks aka Karrie